Ardys – Attitude and Socialization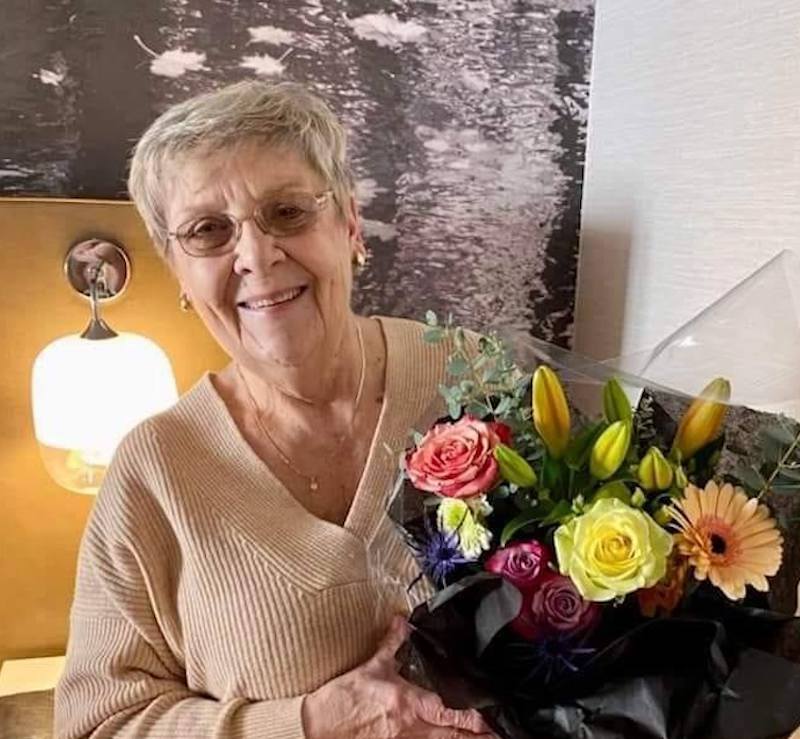 The Orchid Series
A collection of interviews featuring inspiring humans over 75 years young. Curious, engaged, active, interesting. The sort of person I want to be when I grow up!
Decades ago, Ardys' young daughters were with their father for the Easter weekend. "I was divorced and alone," she says. A friend called with a last-minute dinner invitation. "Why should I sit here, feeling sorry for myself?" thought Ardys. She got dressed up and headed out.
The gathering included several married couples except for Ardys and one man, whom the hostess instructed to "Come alone." The single gentleman complimented Ardys' outfit and pulled out her chair at the dinner table. "I knew he had potential," laughs Ardys. 
The two went on dinner and dancing dates, married, and were together for almost 45 years. Although her husband had not been in good health for several years, it was still a shock when he died suddenly in January 2020.
Relatives helped with service arrangements, attended the funeral, and then went home to their own lives. During their marriage, Ardys' husband handled home and car repairs and paid the bills. "My wish had always been for me to go first, so I didn't have to take care of those things," says Ardys. 
Not only was she on her own to manage her household and finances, but she also took care of her ailing older sister's stack of paperwork. And then along came a global pandemic. 
"You can't be somebody nobody wants to be around."
"It was not a good time for me," says Ardys. "I was alone, isolated, and spent several days in the hospital—no visitors allowed—with a blood clot." She feared her two daughters would lose both parents in rapid succession. 
Ardys recovered and, once released from the hospital, "felt old." At 78, she was afraid "to overdo it," and the home she'd shared with her late husband became too much for her. Although she hated to leave her neighbors, flower and vegetable gardens, and greenhouse, she sorted through "50 years of stuff" and sold her home. 
Determined to remain independent, she found the perfect two-bedroom apartment with lots of light, a patio for plants, and a pool for exercise. "My first winter in the apartment was hard," Ardys says. Upstate New York winters can be brutal, and she didn't have her greenhouse to putter in or neighbors who dropped by for coffee.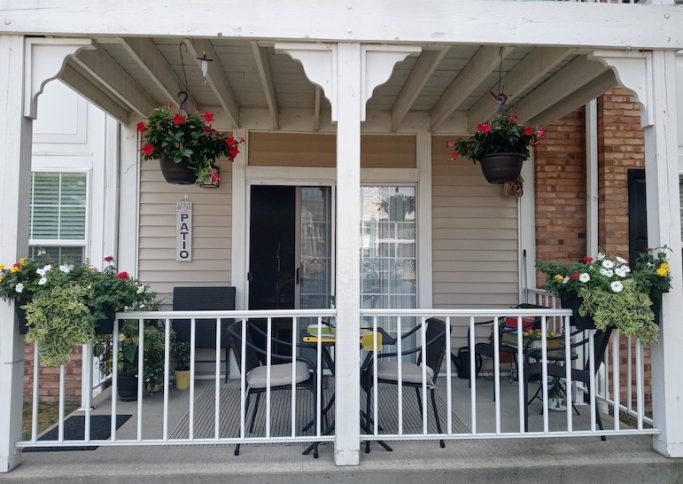 She finally visited the area's senior center. Ardys noticed the center offered exercise classes, movies, garden walks, and outings. And a group met to play a rummy tile game, Rummikub, on Friday afternoons.
 "It's not my nature to interact with a group of people I don't know," says Ardys. "But I went to Rummikub, put myself out there, and the other women welcomed me."  
"Attitude and socialization are the keys to aging."
Nowadays, between senior center activities, church volunteering, garden club, great-grandchildren, and Rummikub games, Ardys' calendar overflows with "more than doctor appointments. I think the keys to aging are attitude and socialization," she says. 
This year, Ardys' Christmas holidays "were a bust." With streets buried in snow and highways unnavigable, she and most others were stranded at home. But the eight widowed Rummikub friends texted each other throughout Christmas Eve and Christmas Day. "We kept each other company, and it was wonderful," says Ardys. "It was nice knowing others were checking up on me, missing their families, and feeling the same way I did."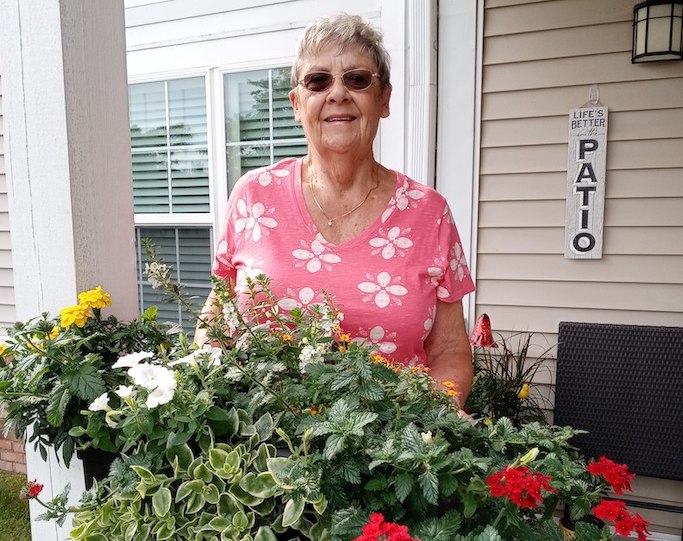 Ardys still drives, but snowy weather, bitter cold, and early darkness limit evening excursions. She doesn't mind staying in at night if she's out and about during the day. She'll cook a nice meal for herself—a chicken marinated as we chatted—and curl up with a mystery from the senior center's lending library. She turns the television on for "noise." 
One regret? "I didn't want to go to college," says Ardys. Instead, she attended switchboard school and operated the phones at a factory. Today, at 80, she still wishes she "had a career, like a nurse or a teacher."
Her husband has been gone three years now, and Ardys believes her daughters are proud of how she's adjusted to this new phase. "I love being a great-grandmother. I have old friends, new friends, and a busy social life," she says. "At 80, I feel much younger. I feel renewed!"
Names and locations not used for privacy/security
Photos courtesy of Ardys
PS—another amazing Orchid Series human, a New York doorman, and a Ketubah designer