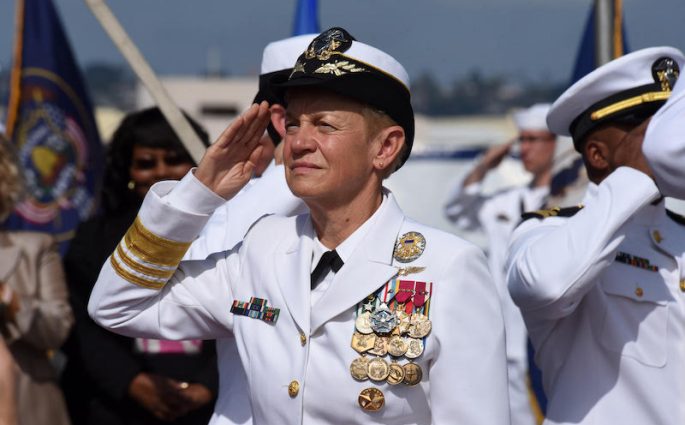 On board the amphibious assault ship, Nora Tyson, the commanding officer leading military exercises off the Panama Canal, briefed Navy and Marine Corps liaison officers from two dozen Latin American countries.
"Ma'am, may I ask you a question?" asked a young Latin American officer who approached Nora after the meeting. 
"Sure," the now-retired Vice Admiral of the U.S. Navy said. 
"What part of the ship do you command?"
"The whole thing," she laughed.