David Doyle – Missing Man Ministry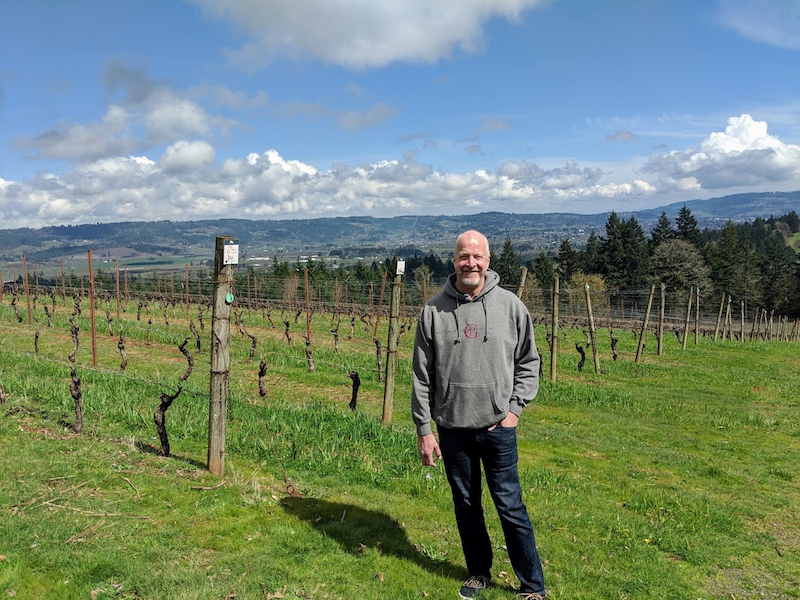 Life can change in an instant. The death of a husband, no matter how strong or capable the surviving spouse, leaves us shocked and overwhelmed and incapable of putting one foot in front of the other. Especially when young children are involved. David Doyle, and his wife, Anita, know this first hand. 
At 15, David lost his dad. Anita's father passed away when she was 11. "When we met, we bonded over losing our fathers," says David. "We've seen what it does to the mom and kids left behind, and we wanted to help."
In 2014, the couple attended a new church in Livermore, a 45-minute drive from Oakland, California. During the service, a member spoke to the congregation about a church ministry's upcoming fundraiser. David and Anita couldn't believe what they heard. When they tracked down the gentleman after the service, they introduced themselves. "We are in," they said. "What can we do to help?"
Missing Man Ministry, a non-profit serving all socioeconomic groups and a plethora of needs, evolved from a men's bible study group. David, the president of the 501(c)(3), says the organization "doesn't promote or require religion. But we're proud to say we are a Christian group."  
After his dad died, David watched his mom raise four kids on her own. Besides tackling his and his siblings' emotional needs, his mom had to find employment, deal with her grief, and manage the household. "Even now—every single day—I remember how tough it was for all of us," says David. Also one of four kids, Anita saw precious little of her mom after her father died. "She was a nurse and worked at night," says David.
For David, with two grown children of his own, Missing Man Ministry is a passion. But, it's also personal. "I know exactly what the client is going through," he says.
Founded ten years ago, the organization is well-known in the Northern California community it serves. Although widows may learn of Missing Man from a church, friend, or non-profit, the women themselves must reach out to the organization for assistance. "Sometimes it takes a while for an individual to accept help, and we want to be certain she is truly ready for us to jump in," says David.  
The typical next—and most important step— is a financial assessment. Couples assume different roles in a partnership, and the surviving spouse is sometimes unaware of her financial situation. Financial experts in the group work through the life insurance and social security and fine print that, when life changes in a flash, can be so overwhelming for the women. Many have a sustainable lifestyle. Others must sell their homes, move to less expensive housing, go back to work, or acquire roommates.
Missing Man has a network of volunteers to help women with whatever they need. They offer attorneys for widows who'd like a hand with bills, taxes, wills, or trusts. For women prepping a home to sell or catching up with house repairs after a spouse's illness, the group can provide trustworthy plumbers, electricians, and carpenters. "Auto mechanics, moving help, yard work. Anything we can take off their plate is helpful," says David.
Two weeks ago, Missing Man rallied volunteers to help ready a family's home to sell. The assembled group started the day with a customary prayer. "In three hours, we cleaned and groomed the yard and took care of everything inside," says David.
David and his colleagues assist clients "from all places of life." We have 30- and 80-year-olds who've lost their husbands to suicide or a long-term illness or sudden death. Men leave behind young children and those who are grown. The ministry is proud to offer college scholarships and support to clients' children.
As far as he is aware, organizations similar to Missing Man do not exist elsewhere. 
And, as word spreads, the non-profit gets busier. David's goal is to streamline collaboration with other area non-profits. "We all do good work, but I'd like us to develop a seamless system for the different pieces—furniture, housing, jobs, etc.," he says. 
David reminds me of his mom, who first told me about this ministry. Like Rosie, he is interested in everyone and everything which, I've learned, is one of the keys to successful aging. 
PS—a Weekday Vegetarian, a Dermatologist Talks Botox, and the Symptoms of Ovarian Cancer
Photos courtesy of David Doyle and family