Alexandra Mosca – Funeral Director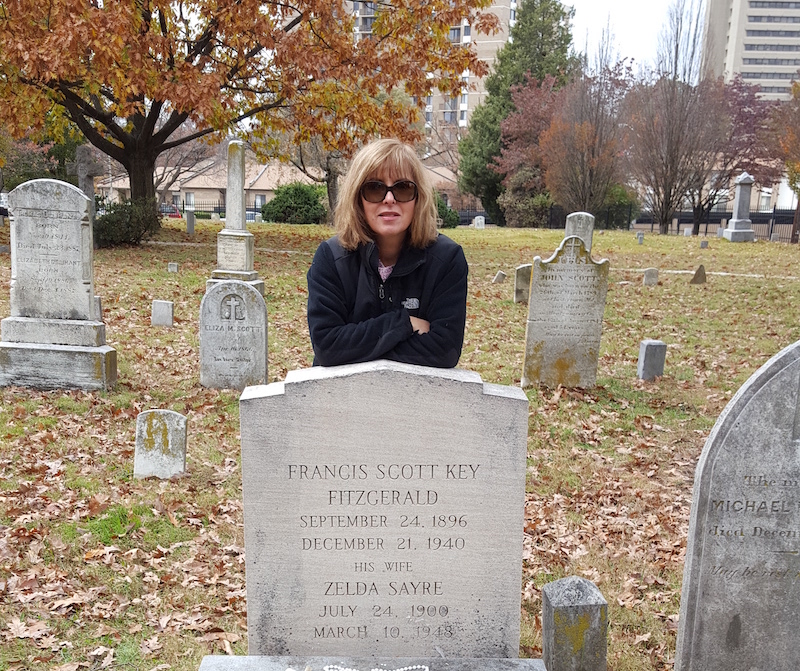 When I spoke with Alexandra Mosca, I learned a new word. Taphophile— one intrigued with gravestones, cemeteries, and the art and history that goes along with them.
"I think everyone, especially young people, has a certain curiosity about death," says Alexandra. When she sought a part-time job during high school, a funeral director at her church offered Alexandra a receptionist position. Always one to experiment and explore, Alexandra accepted the job. "I figured it would be interesting and help me pay for college," she says.
She never imagined funeral service would be her forever job.
After Alexandra completed her Journalism degree, she put her long-dreamed-of writing career on hold. The Long Island native enrolled in mortuary school, completed an apprenticeship, and worked the next four decades in funeral service.
But finding her first job in the field was tough.
"In the late seventies, very few women worked in funeral service," says Alexandra. When she responded to employment ads, supervisors informed Alexandra, "we don't hire women" or "we have no job available."
With loads of persistence and a bit of luck, Alexandra finally secured employment with a husband and wife team. "They had high standards, which I didn't appreciate at the time," laughs Alexandra. As a young person, she grew weary of repeating processes over and over again.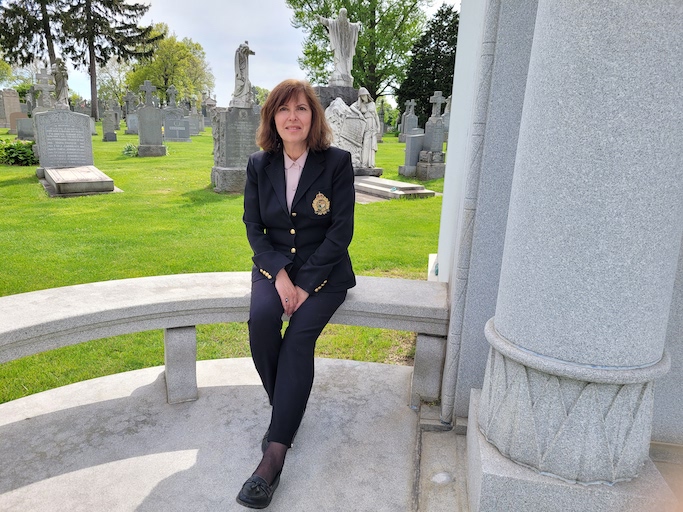 That couple "taught her well," as did other employers along her career path. Eventually, Alexandra set up her own business, which she still operates.
People often say to Alexandra, "You've done this for so many years. You must get used to it." And she insists that's not true.
"My heart breaks for people," says Alexandra. Whether she's "on a removal"—transporting the deceased from a hospital, morgue, or home via the funeral home's official SUV—guiding family members through service arrangements, styling the deceased's hair, or applying cosmetics, Alexandra insists "you never get used to it."
More and more people choose to die at home, and Alexandra's initial visit with family members is the hardest. She extends condolences and lets them know she'll do everything she can to ease the process for them. "Many people need to talk," she says. "As a funeral director, the most important thing we do is listen."
And cremations are on the rise. According to Alexandra, confusion swirls around cremations. "Families may still have a service and a visitation for their loved one," she says. Instead of the cemetery, the deceased goes on to a crematory.
Alexandra still coordinates many visitations, although they aren't as long as they used to be. "Most people seem to still feel the need to say goodbye," she says. Alexandra handles cremations and prepares loved ones for the visitation.
Often working from a photo, she'll apply regular makeup or unique mortuary cosmetics. She may inject a bit of filler to plump the tissues after death. "Embalming," she explains, "is almost like a surgical procedure." She makes a small incision in an artery under the arm or in the neck. She then replaces blood with a preservation fluid. Embalming enables the family to host a visitation before decomposition occurs.
Nowadays, many women earn a living in funeral service. And Alexandra is happy to see the turnaround from her beginning days in the industry.
Early in her career, Alexandra supplemented her income with modeling assignments (clothes on!) in NYC. Playboy magazine got wind of this attractive young woman with two interesting—and unusual—jobs. They hoped to include her in an upcoming issue (sans clothes) featuring women in non-traditional occupations.
"I was an adventurous sort," says Alexandra. "Or maybe I grasped the opportunity because, in funeral service, I saw people's lives cut short every day. I didn't want to have regrets."
Alexandra's photography experience was "professional and wonderful and not exploitive in any way." And it led to talk shows and press tours and her being the topic for a Jeopardy question. "I'm grateful for the experiences that have collectively brought me to where I am now," says Alexandra.
Death is sad—some situations particularly awful—and Alexandra's is a job that sometimes "haunts" her.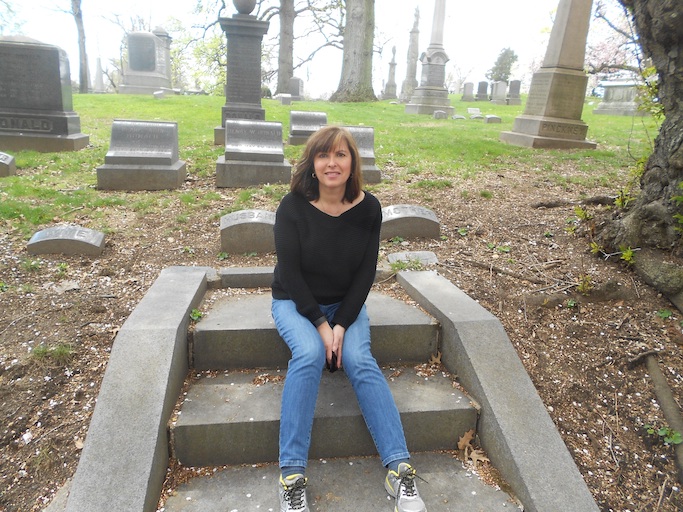 And 2020 was a horrific time in funeral service. "It was worse than 9/11 and the Aids crisis combined," she says. "Funeral directors were at capacity. We didn't know how Covid was contracted, visitations were canceled, and churches were closed." Cemeteries limited the number of mourners, and many didn't allow grieving family members to get out of their cars. "It was heart-wrenching," she says.
As an outlet, she continued to write about cemeteries and funeral service. Circling back to her Journalism studies, she authored her first book in 2003—a memoir about life as a young female funeral director. She loves to wander through cemeteries, exploring the architecture and history of those buried hundreds of years ago. "It's fascinating to research the stories of the names on monuments," she says.
Alexandra still works seven days a week, if necessary. "It's an occupational hazard," she laughs. "I think I have the day off, and the phone rings."
She has the utmost respect for her colleagues and what they do. It troubles her when she sees funeral service "played for entertainment."
She hopes the public realizes funerals and tradition are important, and Alexandra and her colleagues are honored to help grieving families sort out what they need and desire. "Ceremony and ritual give us something to do when we don't know what to do," says Alexandra.
Photos courtesy of Alexandra Mosca
PS—offering sympathy to a friend, Missing Man Ministry, and drowning prevention