How to Help an Ailing Friend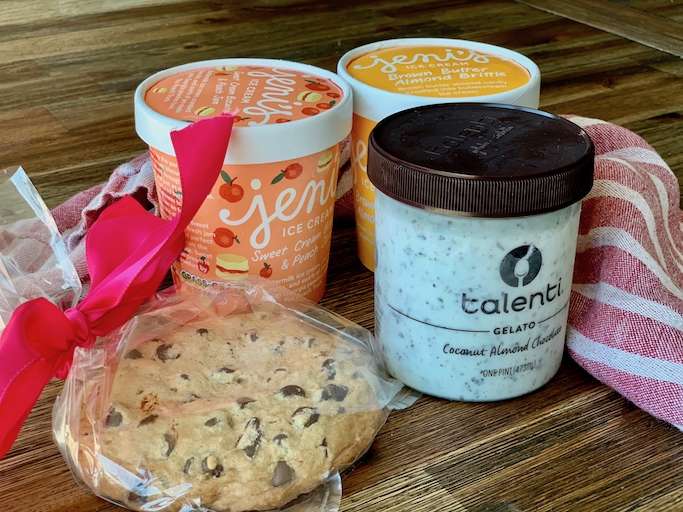 My walking buddy and I meet every Tuesday for our weekly dose of sanity. We power walk through a neighborhood or a park, catch up with our lives, and solve the problems of the world—and those of other people too.
Last week, she tripped over a bump on the sidewalk, slammed her knee to the ground, and fractured her patella. She's out of commission—and I'm without a walking partner—for two months.
While she figures out how to maneuver on her own, she, fortunately, has a husband to feed and walk the dog, get her in and out of the car for doctor appointments, and pull her socks and shoes on.
Of course, I want to help and support her. This led me to ask around…I wondered what others do for a friend who's under the weather—physically or emotionally? How do others support a friend who needs a pick-me-up or a break from monotony?
Food is Helpful
"Food is always welcome," says a woman I spoke with who recently had hip surgery. "Anything you drop off is appreciated, because it's one less thing the patient or the caregiver has to worry about."
Judy likes to bring soup, prepared with homemade stock and veggies from her garden, to ailing friends. Rebecca, a dairy farmer, is always ready with homemade loaves of bread. Karol drops off a rotisserie chicken, tomato basil soup, and caesar salad from a cafe in her town. "It's good, it's easy, and people always enjoy it," she says.
"Recently, I dropped off a loaf of bread, a jar of unopened jam I had on hand, and some great butter at a friend's house. She's been anxious about aging parents and vaccination appointments," says another woman. She didn't ask permission. She donned a mask and left the bag on her friend's stoop—then texted her to let her know.
Treats She May Not Give Herself
For a friend who had a recent fall, Stacy whipped up a batch of sugar cookies, shaped and decorated like bandages. A neighbor, who had a bad bout with migraines, was thrilled to receive homemade cookies in the shape of pill bottles. "Baking makes me happy, and sharing compounds that joy," says Stacy.
One woman's go-to is to deliver a coloring book (styled for adults), wrapped with a box of colorful markers. Promoted as stress and anxiety reducers, coloring books are "a treat most of us won't buy for ourselves, and there's something fun about doodling and filling in lines with bright colors," she says.
Amy likes to send a book to laid-up friends. If the friend reads on an electronic device, she'll send a digital version. Otherwise, she delivers or sends a hard copy, often with a pretty bookmark.
A Visit and Attention
While one woman recuperated from surgery, a friend dropped by with bagels and coffee. And stayed for a chat. She popped by a week later toting a happy hour—wine, glasses, crackers, and cheese. (That's my kind of friend!)
Another woman remembers a friend arriving on her doorstep with a stack of glossy magazines—and a dark chocolate bar on top.
"I went through a lonely phase," said one woman. "I'm better now, but I truly appreciated the phone calls from friends. The real, live phone calls where the person on the other end of the line wasn't in a hurry and gave me their complete attention."
"In these times, ANY handwritten letter can be such an unexpected gift and delight," suggests another woman. "It's not complicated—a pretty card or piece of stationery, some simple words to send your friend love, words of encouragement, your thanks for your friendship, your belief in her."
Plants and Flowers
Mary Laura mailed chapsticks in flavors (grapefruit, coffee, mint) to a friend in New Hampshire who isn't seeing much sun these days and needs a little pick-me-up. That same friend, when she noticed Mary Laura was feeling down, sent her an indoor herb garden.
Speaking of plants, "For friends in town, it's easy and affordable to buy a pretty little succulent or a mini-orchid," says Cindy. "It's more expensive to arrange delivery out of town, but there's a range of small businesses for lovely plant delivery. And that delivery is nice if you've got a group of friends wanting to send some love to a mutual pal. Everybody can chip in, and it's such a sweet way for someone to be reminded she's got a community of folks who are thinking of her."
Show You Care
Lisa had to rush out of town when her son was involved in a horrible car accident. (Luckily, he's ok now) While she was going back and forth to the hospital, from her home-away-from-home hotel room, Lisa received a care package from a friend. "She packed up little luxuries she guessed, in my rush to get to my son, I wouldn't pack. Conditioner, bath gel, a mini manicure kit, a candle, mints. The tiny spa items lifted my spirits and made the hotel seem more like home."
And, some fabulous advice from Cindy…"First, go deeper than simply asking What do you need? When your friend replies (as so many do), I'm good, do NOT assume you've done your friendship due diligence. We all say stuff like that. We don't want to be a burden. It's hard to ask for help. And for many, it's hard to even know what sort of help they'd ask for—even if they could ask. So, that's what NOT to do." Keep reaching out, keep trying.
This article was originally published in February 2021 on

Sixty and Me.