Cindy Wall – Cooking Through COVID-19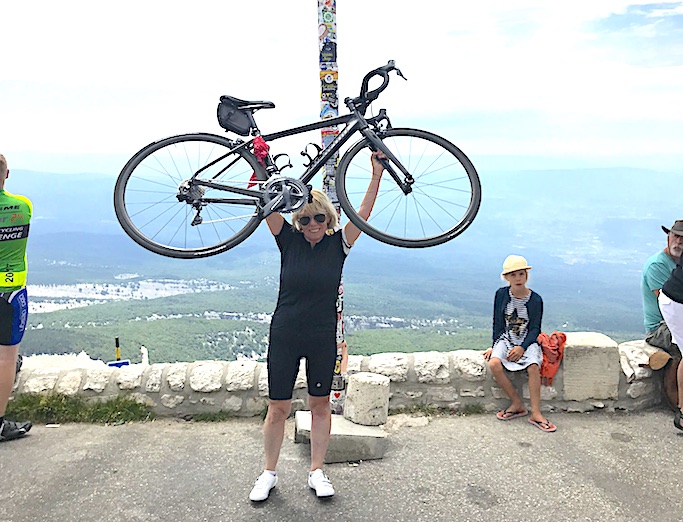 Nowadays, most of us spend more time in the kitchen. Flour and butter are in short supply. Fancy mixers and food processors are tough to find. We take advantage of our extra hours at home to prepare dishes we might not otherwise make.
We are cooking through COVID-19.
When The Belcourt Theatre closed for the pandemic, Cindy Wall, the Director of Communications and Marketing, knew she would miss the day-to-day, in-person interaction with her colleagues. Cindy and her coworkers at Nashville's beloved art house theater loved to swap stories about new restaurants they'd tried, meals they'd cooked, and recipe ideas.
"I am lucky to work with people who are also friends," she says.
And, working from home, she missed those friends and their foodie conversations.
In mid-March, with everyone safer at home, Cindy created a Facebook group to continue food discussions with people she knew. "It was a way to stay in touch as we retreated into houses and moved work lives into home lives," she says.
"I did not even consider the geometric possibilities," she laughs.
At Cooking Through COVID-19, 5500 members strong exchange recipes and inspiration. From Santa Fe, Alaska, and North Carolina, folks weigh in on—and post photos of— their attempts at scrapple, pad thai, squash tarts, chicken and dumplings, election cakes, and holiday desserts.
"Cooking Through COVID-19 is a closed Facebook group. "Another member of the group must invite you," says Cindy. As she saw more and more members invite friends to join, Cindy did the same. She sent invites to her sisters in other states and countries and her niece who loves to cook. All of a sudden, their "little group" grew into a community of people who share the common bond of cooking. And their posted food.
For one gentleman, the Cooking Through COVID-19 group has encouraged him to cook dishes he might not otherwise consider. Good bread is hard to find in his small Alaskan town. Through the pandemic, and with the group, he's "perfected his pizza, baguette, sourdough, and biscuit game."
As a gift to friends, another member hosts an annual holiday cookie party each year. This year she plans to bake and deliver the treats. For inspiration, she asked the group to comment on their favorite Christmas, Hanukkah, and Kwanzaa cookies.
Cindy can't think of anything she doesn't like to cook. "And this is a problem," she laughs. From her shelves of books focused on recipes, food history, and culture, she loves to discover a "project recipe that will take a long time and require loads of focus." If the dish contains two or three ingredients she's never cooked with before, she considers it a plus. An extra bonus— she hasn't cooked with those items, doesn't know what they are, and can't think of where to find them.
Like Pho (pronounced "fuh"), a complicated, belly-warming Vietnamese soup. She made the broth from scratch, sourced interesting greens, and seared the meat.
And now, heading into the holidays, Cindy will tackle a classic French cassoulet. "This may be my peak 2020 project," she says. "I'm going to confit the duck legs myself. I'm making the Toulouse-style sausage from scratch, and I'm going to get some pork belly to make ventreche—which is sort of a French pancetta. And I've secured the perfect white beans. I can't wait to take it on," she says. I look forward to a photo of the finished masterpiece!
A recreational cook, Cindy graduated from Georgetown and began her career with an early Washington DC political media company. For several years, she managed political tv and radio ads—writing scripts, coordinating photo shoots, working with pollsters to craft ad messaging.
Originally, the owner hired Cindy to help produce a documentary, via his nonprofit offshoot, on Herman Melville. "I'm absolutely certain, even though I had zero experience, I was the only one who applied for the job who'd read Moby Dick more than once. And could think of nothing more fun than a documentary on its author," says Cindy.
Cindy's didn't need to think long about her idea of a perfect day. It would include the time to read an entire New Yorker or a big chunk of a current book. She'd bike for several hours and tackle a few hills. And, of course, she'd cook a wonderful meal.
Photos courtesy of Cindy Wall
P.S. A zero-waste home and beautiful cookbooks