How Do You Beat the Winter Blues?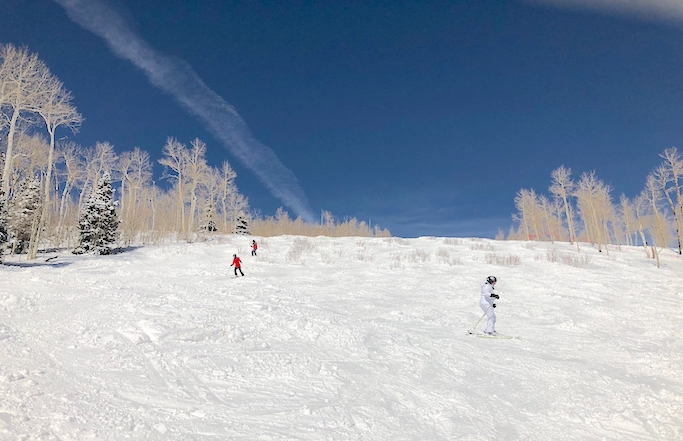 I dread this weekend.
Sunday morning, after we turn our clocks back, I will sink into my annual semi-funk. Next week, with darkness arriving before the workday ends, I'll be ready for dinner at 5 and bed at 7:30.
Not long ago, I read an article about the folks in Tromso, Norway. The sun in this urban area, 217 miles north of the Arctic Circle, doesn't rise—at all—for two months. Yet these Norwegians look forward to their annual stretch of darkness and cold weather.
They embrace their dreariness.
I do not.
Every year, the winter nights are long for me. And, I bet, with book clubs and birthday gatherings and exercise classes shut down or ill-advised, this year is extra hard for many people.
Curious, I asked friends what they do to stay busy/happy/awake during the winter evenings. How do they avoid the winter blues – and a grumpy disposition?
Here's what they had to say….
Studies show even moderate exercise improves mental health.
And, almost every woman I talked with vowed to get outside, walk, and not let the chilly weather bother them. Like the Scandinavians.
Audrey and her husband like to bundle up and walk downtown after dinner. "With the decorative lights and the people and the activity, it feels good to be a part of the community."
"Being outside used to be part of my normal life, even if it just meant walking from the parking garage to my office building," says Brooke. "I will try my hardest to fit a midday walk into my workday."
Janet and her husband keep a running list of parks near their Seattle home. "The weather rarely keeps us from getting out for a walk or a hike. If it is too rainy, we'll go for a drive and check out the park for the next nice day," she says. 
When the house smells warm and inviting, many women feel happier.
A dear friend ramps up her home's cozy factor with crackling fires and pretty fall decor. Another raves about Trader Joe's vanilla pumpkin candle. Several say they light candles for dinner, no matter what is served. I love that idea.
Alex cooks one of her scrumptious dishes, low and slow, filling her home with the "beautiful, comforting smell of food."
Treat Yourself, Create, Socialize
Isn't this a fun idea? Donna plans to institute weeknight spa sessions, with indulgences like masks, eye pads, and exfoliants.
A hot bath, with bubbles or lovely essential oils, is a favorite way to relax and practice self-care for many. 
Molly says she'll finally begin a gratitude journal this winter. Even with the mess of 2020, she realizes she has a lot to be thankful for.
Maria will knit up a storm and Kim, who always impresses me with her array of talents, will embroider and quilt. And she's learning to weave. Leslie, in her pajamas by 5, will then settle in with a glass of wine and write.
She's never liked the dark, early evenings, and Donna is alone most of the time. But she's heading into Winter 2020 with an optimistic attitude. To avoid feeling isolated, she intends to recruit friends to gather for virtual book club meetings and happy hours.
Ashley and her family go out to dinner more often during the winter months. Although this year will look a bit different with the virus, "Restaurants and bars are open and appreciate our business," she says.
Many of us—maybe all of us—find comfort in food.
To make dinnertime a special affair, Maria cooks an "interesting recipe in the afternoon."
Audrey, and a group of women in California, will cook from Tieghan Gerard's cookbook, Half Baked Harvest. Then they'll discuss and compare what they've tried. A cookbook club!
We Watch and We Read
Especially with the pandemic, most of us admit to watching more movies and documentaries and tv shows than ever before. (Suggestions, please!)
But we're reading more too. (Recommendations?)
This year, I hope to take a page from Alex. Instead of resisting, she "leans into the comfy winter vibes of staying home and indoors more." This list should get me through November. Then I'll need more ideas!