Anne Elizabeth McIntosh – Luxury Concierge
Several years ago, Anne Elizabeth McIntosh and I chatted on a sunny Florida beach. Ours was the polite conversation people have when neighboring umbrellas and beach chairs are close to one another. What book are you reading? Where are you from? We ran into each other again at the airport as we boarded the same flight back to Nashville. And once more on the parking lot shuttle bus.
Since then—via Instagram—I've watched Anne Elizabeth's luxury concierge business sprout, grow, and flourish. What I've learned—if you want to know anything about Nashville, Anne Elizabeth is the one to call.
Back when Nashville didn't have the shops, restaurants, museums, or population it does now, Anne Elizabeth sold medical supplies. Fresh out of Ole Miss, the fourth-generation Nashvillian and single mom needed the steady, corporate job to support her young son.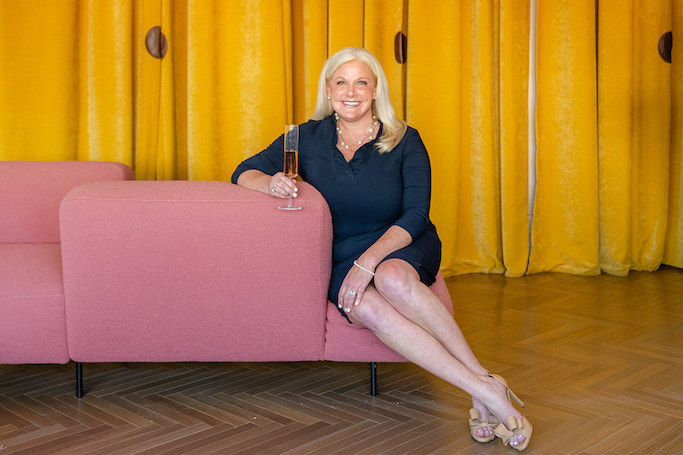 After a decade, she resigned. "I had nothing else lined up, and it wasn't a smart move for a single mom," she says. But she grew tired of the position and needed a change.
A friend steered Anne Elizabeth toward an informational interview with a manager at downtown's Convention and Visitor's Bureau. A week later, the young woman, oozing southern hospitality, boundless energy, and spirited enthusiasm, was employed again.
Nashville Conventions and Tourism
For several years, Anne Elizabeth had a front-row seat to Nashville's booming growth and development. She created a corporate council to promote tourism and convention business. She accumulated a pile of business contacts and city information.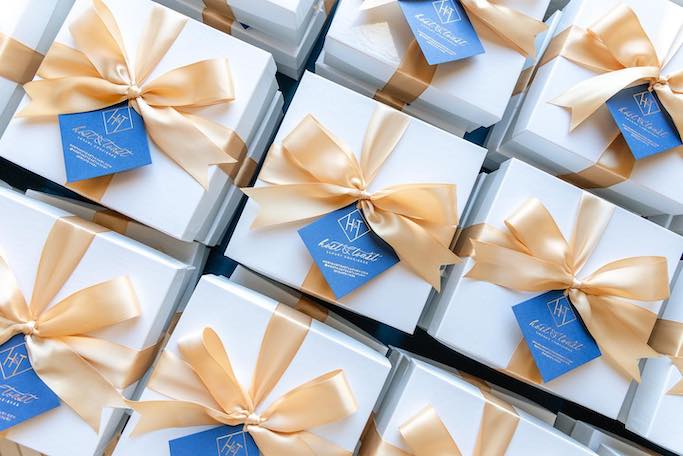 And then a global pandemic shut down the world.
For a long while, Anne Elizabeth had toyed with the idea of building her own business. "I had a great career," she says, "but it was someone else's career."
"Always do right. It will gratify some and astonish the rest." ~ Anne Elizabeth McIntosh
Her mom, "a quintessential Southern entertainer," influenced Anne Elizabeth's dream of building a bespoke concierge and hospitality service. And, stuck at home, Anne Elizabeth had plenty of time to design and plan.
"Here she goes again," said her family. Her parents implored her to find employment with a reliable income.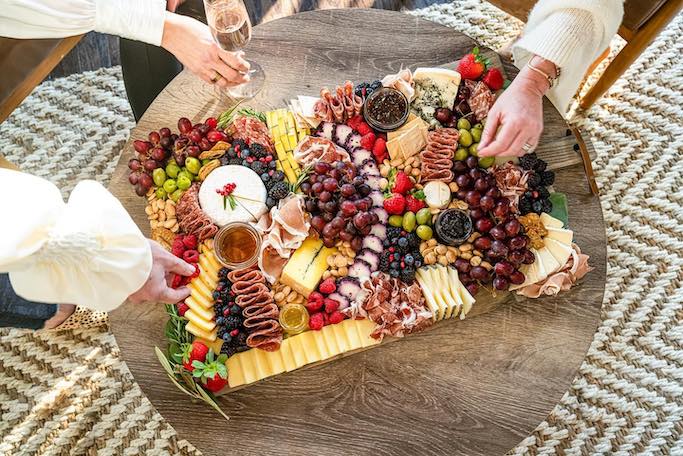 But Anne Elizabeth doesn't do things the easy way. When she had a new husband and infant, she took 21 college credit hours and worked as a teaching assistant. And graduated. "The hardest thing I've ever done," she says. "And what I'm most proud of."
A Luxury Concierge Service
She's also proud of the business she's developed. Host and Toast Luxury combines all she's done—and loved—in the past.
"Nashville is the only top 20 travel destination without gambling, a theme park, a beach, or skiing," says Anne Elizabeth. "What we do have is authenticity." And, at the time, Nashville didn't have anything like Anne Elizabeth offered.
In August 2020, she began assembling and delivering artfully-curated cheese and charcuterie boards to folks stuck at home and wanting something special for their tv-watching evenings. She expanded the options to include mouth-watering desserts, snacks, sweets, and brunch boards. And the ingredients all came from local businesses.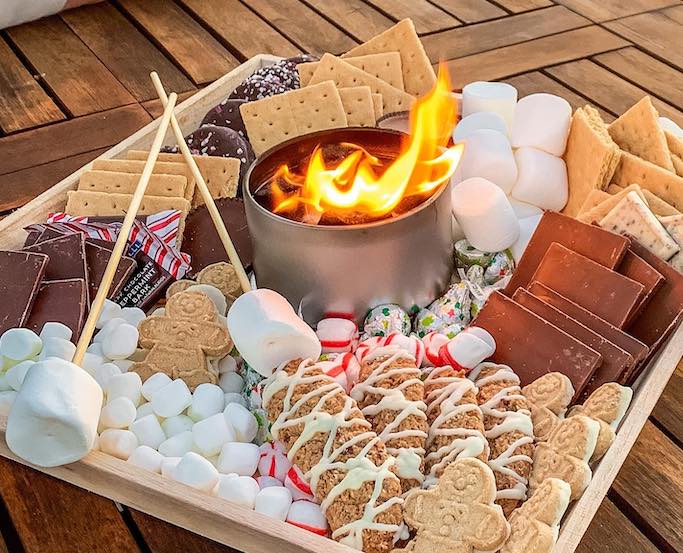 Two years later, Anne Elizabeth is the go-to person when discerning groups—large or small–travel to town and desire one-of-a-kind experiences. With her meticulous attention to detail and creative mind, she plans songwriter nights and popcorn bars for conventions, wine tastings and grazing tables for corporate retreats, and stadium tours for sales groups. Girls' trip? Anne Elizabeth and her team will stock the fridge or plan and execute the birthday bash. Guys' golf weekend? They'll plan a tournament and stock a Yeti cooler with local beers.
Not long ago, Anne Elizabeth "decided it was time to bite the bullet." Although she "really couldn't afford help," she knew she needed extra hands for the business to grow. This summer, she welcomed two team members to Host and Toast Luxury.
For the Holidays
For the upcoming holidays, Anne Elizabeth and company are swamped with party planning and corporate gifts. She hopes to ship the popular Santa mug/hot chocolate sets and s'mores boards. College women home on break love her virtual cheese board workshops. And this author's favorite—the fondue set for a celebratory stay-at-home New Year's Eve.
When not working, Anne Elizabeth enjoys hiking with her dogs, cooking, and reading. She also hits the road with girlfriends—the beach, wineries, or getaways designed around Outstanding in the Field dinners. "Outstanding in the Field is, literally, a farm-to-table experience," she says. The California-based organization sets a gorgeous table in the middle of a field, brings in a local chef, and participants enjoy a lavish spread. Although the adventure is pricey, Elizabeth Anne reports tickets "sell out like a concert."
"If I work until I'm 65, I have twenty-some years to grow this business and throw myself into it," says Anne Elizabeth. "I can't wait to see what happens!"
For more information, please visit Host and Toast's Instagram page or website
Photos courtesy of Anne Elizabeth McIntosh/Photo credit Mary Craven Photography