My Favorite Things To Do In Nashville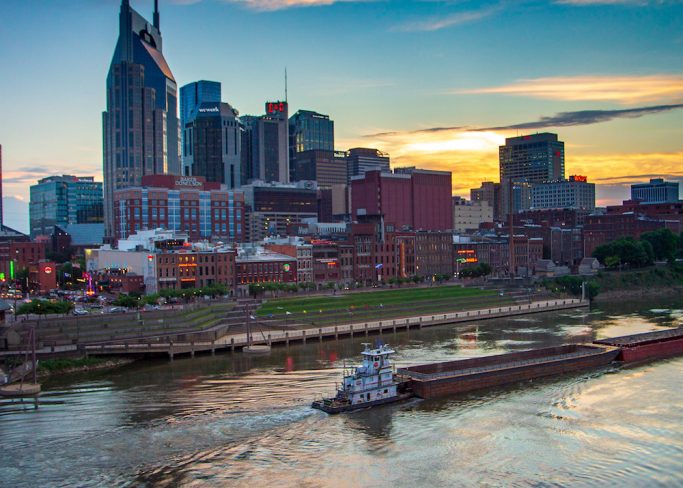 Will your travel plans take you to Nashville this summer? When I visit a new city, I don't necessarily want an overwhelming list of restaurant recommendations and tourist attractions to sort through and analyze. Just give me a few good spots to eat and fun places to go to get me started—leaving room for impromptu exploring and spontaneity.
These are my current Nashville favorites—I know my list may change periodically. Hope you enjoy checking out a few of these ideas—with spare time to venture over to the Broadway honky tonks and hot chicken joints and live music venues.
Please let me know which places you visit—I'd love to hear what you think!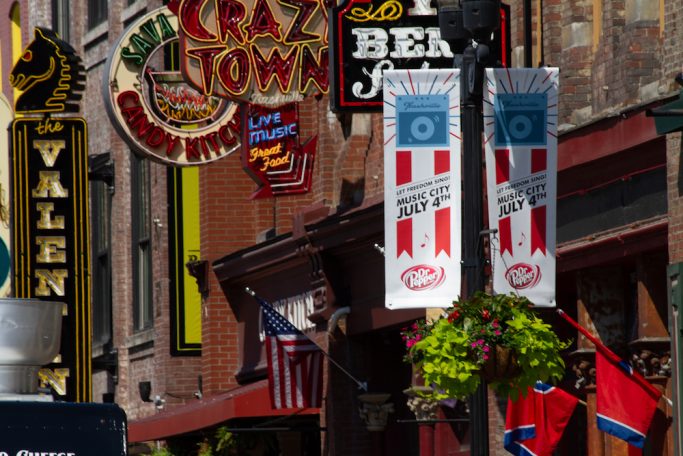 LISTEN TO THE MUSIC
There are hundreds of casual places to grab a drink and listen to live music around Nashville.  After all, we are Music City!  The following ideas require planning ahead, but they are definitely worth the extra effort.
Listening Room Cafe –  Although happy for this gem of an establishment, I am almost disappointed a recent New York Times article highlighted the Listening Room.  Now I fear the crowds will come…. Located near downtown, you can plan up to 30 days in advance (or possibly the same day) to catch a Songwriter's Night—offered almost daily at 6:00 and 8:30 pm. In a relaxed environment with an inexpensive cover charge, songwriters and artists tell the story behind—and perform—the songs they've written. Some of the songs are #1 hits.  Many are not, but I believe you'll enjoy learning about the writers who make Nashville a special and unique place.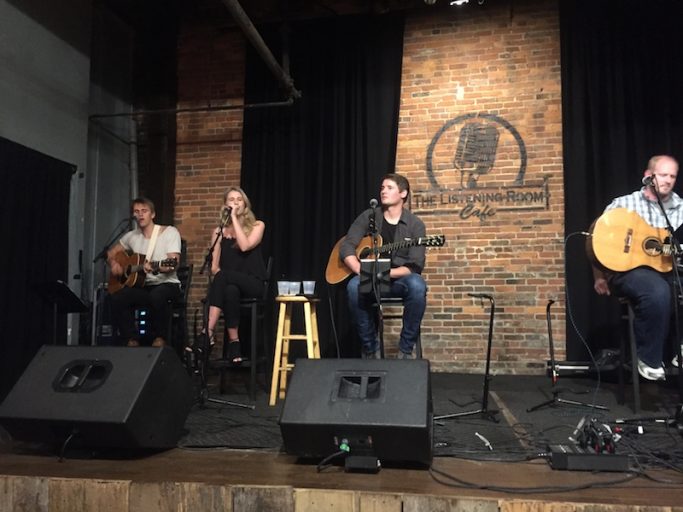 Ryman  Auditorium – It almost doesn't matter who is playing—try to snag tickets for a concert at the legendary Ryman.  Although the original home of the Grand Old Opry, every genre of musician longs to perform in this intimate setting with near-perfect acoustics and church pew seats. Arrive early, grab a drink, and take some time to look around.  If a concert isn't on your agenda, the Ryman offers daytime tours.   
Nashville Symphony – Located right in the center of downtown, near the Pedestrian Bridge, the Schermerhorn Symphony Center offers pop, rock, country, jazz, and family concerts. Both classical and pop series feature concerts in a beautiful and architecturally striking building to suit any taste. Dinner possibilities—Etch or Farm House—complete the special evening.
FOR A RAINY DAY
Country Music Hall of Fame and Museum – Even if you aren't a big country music fan, I believe you will find this Nashville staple—with permanent and rotating exhibits—an interesting diversion. Plan about two hours to stroll through the museum. Decide ahead of time if you'd like to add the RCA Studio B offsite tour (shuttle bus and tour guide will transport you) or Hatch Print Shop tour to your ticket.  To avoid the lines, check online to purchase tickets. Be certain to watch the museum's videos and peek into the rotunda, lined with the Hall of Fame inductees' plaques. Possible lunch break: Bakersfield.
WHEN THE SUN SHINES
Cheekwood Estate and Garden – Tulips and pumpkins and reindeer—oh my!  This 55-acre botanical garden and art museum is the former historic estate of the Maxwell House coffee fortune.  Bring a book or your camera. Picnic with the kids. Admire the scarecrows in the fall, the 150,000 tulip bulbs in the spring, or the one million twinkling lights in December.  Check the Cheekwood website for current exhibits and special events. This is my favorite spot in Nashville!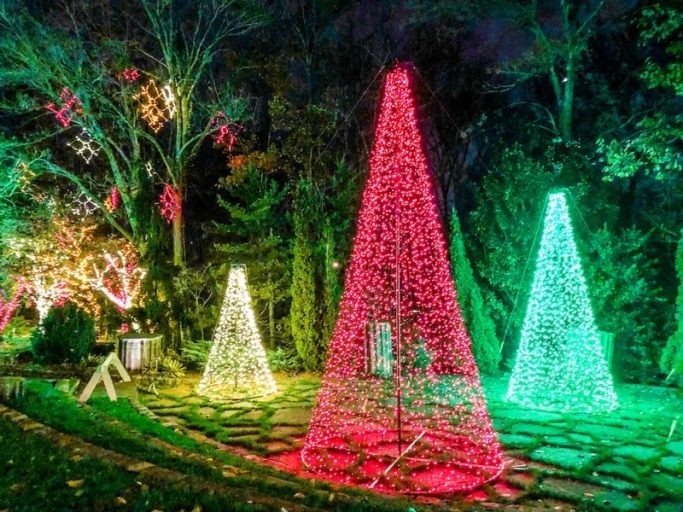 The Hermitage – A 25-minute drive from downtown, President Andrew Jackson's former cotton farm is a delightful afternoon for history buffs.  Although exploring the mansion and strolling the grounds are enjoyable and engaging, I think the hay wagon tour is great fun.  An informed guide/driver will describe what life on the plantation was like for our seventh President's family. Check the website for special events—including ghost tours.
EXPERIENCE A NEIGHBORHOOD
Strolling through Twelve South – Sip a latte at a local coffeehouse.  Treat yourself to a bouquet of dahlias at a vintage flower truck. Let the kids run off steam at Sevier Park.  Indulge in a burger, a taco, a paleta, or a Nashville-made cookie. Drop in one of the boutiques or a quilting store. To avoid parking stress, take an Uber or Lyft.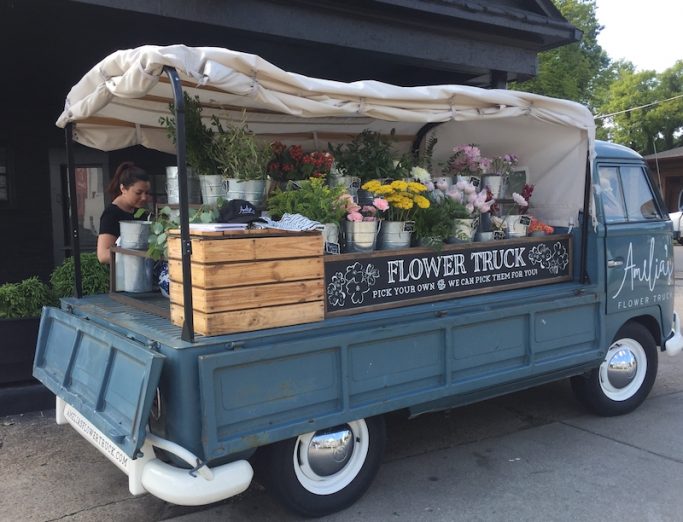 Walk Eat Nashville Food Tour – Karen-Lee Ryan, a former journalist, and her staff lead small groups on fun and tasty tours of neighborhoods in Nashville.  My fave is the East Nashville route—lots of history in this section and hard to grasp it all when you wander on your own. Plus, the tour includes some of my favorite restaurants!  You will love tasting the local food, learning the neighborhood history, and interacting with chefs. Book early!! Gift idea—great for a traveler or Nashville resident.
EAT, DRINK, AND BE MERRY
All of these restaurant gems are locally sourced, creative, and inventive.  I recommend reservations, but you might be able to drop in and find seats at their full-service bars. Parking can be difficult, and valet is not a given, so consider a ride-sharing service.  All are within minutes of downtown Nashville.
Adele– I love their kale salad—and their JW chicken! And the tables near the open garage door windows or on the lively patio.  Located in the Gulch, this favorite offers valet parking. Lunch is available Fridays and Saturdays; brunch is served on Sundays.
Emmy Squared – I fell in love with the original restaurant in Brooklyn, NY, near my son's apartment. Rumor has it they served only pizza, until the chef made burgers one day for the pizza-saturated staff. The burgers were a total hit and are now a regular feature to this nicely-casual pizza spot's menu. Tiny, intimate place in the Gulch, also open for lunch.  Come hungry!
5th and Taylor – Lovely date night restaurant with a pretty outdoor bar.  How can you not love a restaurant that serves mashed potatoes with every meal?! Charming and romantic,  another of my favorite restaurant owners took HIS wife here for her birthday. Can't ask for a better endorsement. Straight talk—ask to be seated in the main dining room, rather than the back room where private parties may be held.
Folk– With a generous supply of tables for two, Folk is a good choice for date night.   Seasonally inspired plates to share in an open, airy atmosphere. Nominated for Bon Appetit New Restaurant of 2018.  Take an Uber or Lyft—parking is tricky.
Lockeland Table– I adore this friendly, East Nashville spot. Originally a dry goods store set on the city's trolley line, the historic space continues to embrace its roots. Community Hour is 4 pm-6 pm, Monday through Saturday, with proceeds donated to a worthy cause. 
For any type of travel assistance, special snacks, or arrangements, check out this luxury Nashville concierge