A Trip to Beaver Creek, Colorado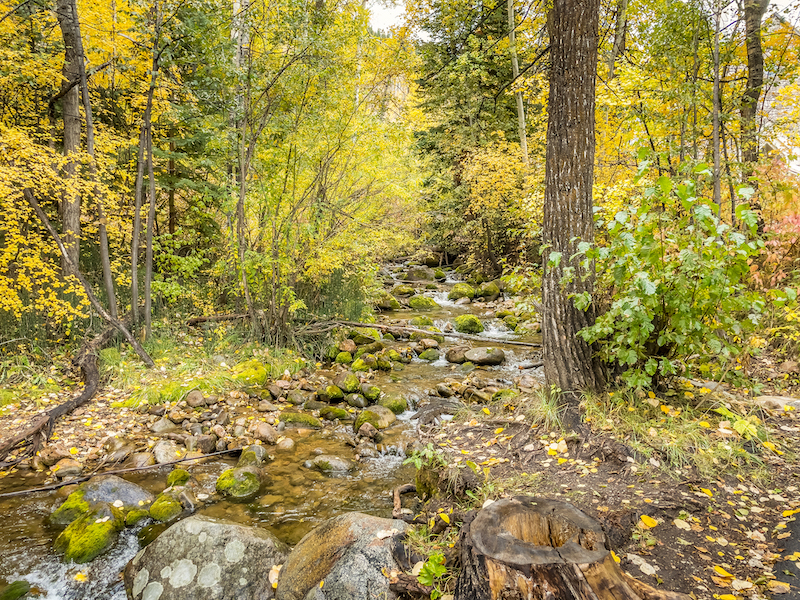 Beaver Creek consistently ranks as one of the top ten ski resorts in the United States. But those who don't savor the cold and snow will find much to love in this Rocky Mountain community two hours west of the Denver airport. 
As luck would have it, my son and our new bonus daughter chose the charming resort for their early October wedding. With the aspens greeting us in their golden fall glory, it was an idyllic setting. 
Upon our arrival, we drove through the entrance gates, past golf courses and hillside homes and lush landscape. I immediately realized—to quote the musical Annie— "I think I'm gonna like it here."
Where to Stay
Boutique and luxury hotel chains, several with lavish spas, dot the Beaver Creek landscape. Upscale condos are available through rental companies and VRBO. 
Of course, visitors pay for this luxury and convenience and beauty. 
Several years ago, on my only other trip to Beaver Creek, I spotted the Park Hyatt Beaver Creek. "I'd like to stay THERE," I said, as I lugged my skis from less expensive lodging a distance away. Ten years later, when the hotel offered a block of rooms for the wedding, I did. 
At the mountain's base and steps to the lifts, the hotel boasts well-appointed rooms and a full-service spa. On the expansive back deck,  enjoy the pool, a hot toddy, s'mores at the fire pit, or a playground for the little ones. And gorgeous views of the mountain and aspen trees.
I want to go back!
Where to Eat
In 2010, our guided, rainy, 40-minute horseback ride winded through the hillside, past gorgeous homes and breathtaking vistas. My sons, in college at the time, complained about this mother-driven experience much of the way. 
When we arrived at the rustically elegant cabin atop Beaver Creek Mountain, the muttering ceased.
Depending on the season, arrive on horseback—or nestled in a sleigh—at this charming, remote restaurant. A shuttle also transports guests up and down the mountain, but that's not nearly as much fun. 
My favorite restaurant experience in the area, Beano's features scallops, risotto, and venison prepared to perfection. Make sure to book early.
Toscanini
Order a glass of wine, grab a seat beside a patio heater, and wave to the kids as they glide by your table. Steps from the ice skating rink, this cozy bistro recently switched from Italian to Mediterranean cuisine. But, no worries, a few signature pizzas remain on the new menu. The perfect spot for our rehearsal dinner. 
Coyote Cafe is a local favorite for those lucky enough to live in this blessed part of the world. The first restaurant and bar in Beaver Creek, Coyote features favorite Mexican standbys (think nachos and queso), healthy salads, Colorado-raised beef, and a menu for the little ones. Located next to the lifts, Coyote is perfect for apres-ski margaritas or beers following a long hike. 
Ride to this fine-dining destination via Beaver Creek's complimentary shuttle. The chef's attention to detail is apparent, from pretzel-crusted pork chops to lamb meatballs to mouth-watering walleye. With lovely views of the slopes and valley, this restaurant serves exquisite fare every day, including holidays.
Trudge inside for lunch in wet, snowy ski boots? No problem. After a turkey melt or mountain burger or lobster mac and cheese, you may not want to return to the slopes. Especially if you've sipped a key lime martini or a custom-made cocktail from the Manhattan Bar. 
Bring the kids and relax with New York style pizzas, sandwiches, and salads. Offering beer, wine, cocktails, and coloring supplies, this kid-friendly spot makes adults happy too. Like most of the suggestions on this list, Blue Moose resides in the Village.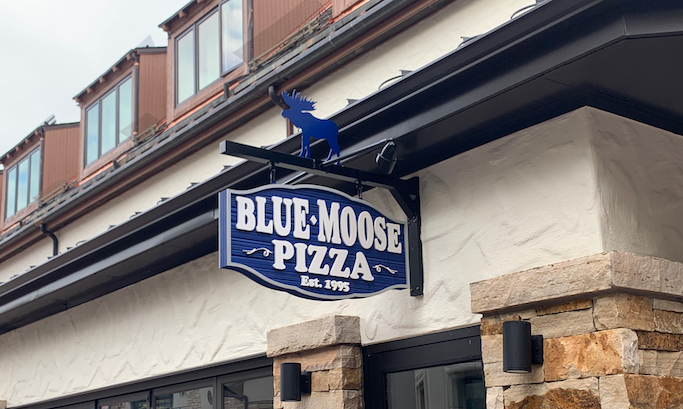 Just outside the Beaver Creek gates, this tiny haven serves an array of bagels, sandwiches, soups, and decadent pastries. Expect a line at the counter and a bit of a wait for breakfast or lunch. I recommend the chocolate croissants. 
What to Do
Even if you don't attend a worship service or wedding, pop in for a quick look at the Beaver Creek Chapel. At the base of the mountain, this quaint structure serves six religious denominations. 
When they tie the knot in this intimate space, couples can gaze at each other—and the aspens out the window over the altar. According to our wedding planner, a cute black bear makes a home near the chapel. The furry creature sashayed down the aisle at a recent wedding. He looked around, saw nothing of interest, and left. 
Unfortunately, he didn't make an appearance at our wedding. 
The Vilar Performing Arts Center presents a variety of year-round performances, including concerts, comedy, dance, film, Broadway, family shows, and more. If visiting in December, make sure to check out the holiday series. 
Venture into nearby Vail (a 20-minute drive) for more shopping, dining, and people watching. 
Beaver Creek and the Vail Valley offer an abundance of outdoor activities. Walkers and roller skiers enjoy the paved paths throughout the gated resort. For hikers, horseback riders, and bikers, trails begin at the base of the mountain. With snow comes world-class skiing, snowboarding, snowshoeing, ice skating, tubing, and sledding.
Whatever you choose to do, Beaver Creek is a great place to rest and unwind. Or go full-throttle. I can't wait to return!