Podcast – Key Exercises as We Age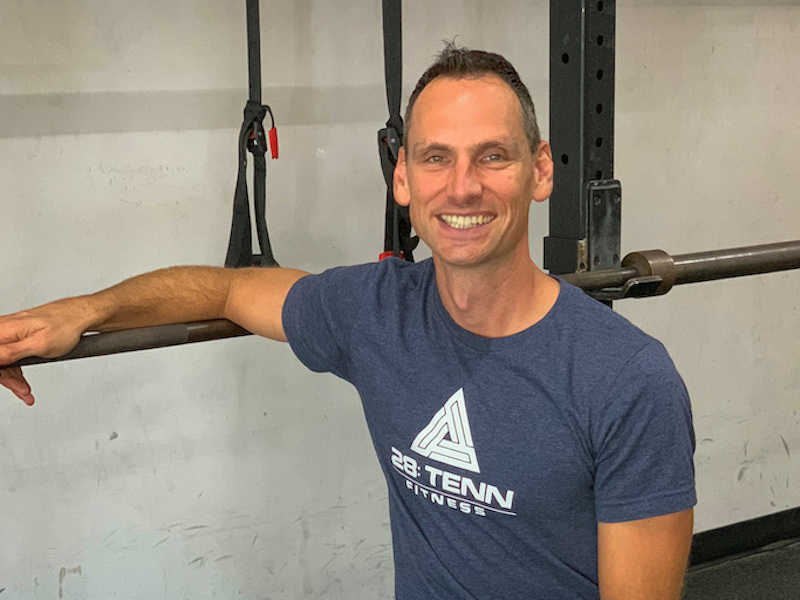 A fitness and nutrition guru, Adam Lee is the owner of 28 Tenn Fitness, a workout gym in Hendersonville, TN. Adam trains and guides a multitude of people who want to lose weight, get stronger, eat better, or simply stay in shape. In this episode, Adam discusses the key exercises we should all perform regularly as we age—the crucial exercises that will help us continue to do all the things we love, as we get older.
His list of exercises we should prioritize:
Squats – example: Goblet Squat
Hip Hinges – example: Deadlift
Pushes – example: Dumbbell Bench Press
Pulls – example: Dumbbell Row
Carries – example: Farmer Carry
Lunges – example: Two Dumbbell Lateral Lunge
During our conversation, Adam explains why these exercises are important to do and how they benefit us. He explains progressive resistance, functional fitness, and more.
We mention the Younger Next Year book series, written by Chris Crowley and Henry S. Lodge, M.D.
Adam recommends the book, The Leader Who Had No Title: A Modern Fable on Real Success in Business and in Life by Robin Sharma.
For more information, please visit Adam's website.
You may also enjoy these episodes:
Dr. Maureen Seitz and Bone Density
Design Trends with Sarah Eilers and Sandy Lucas
The Science Behind Random Acts of Kindness
A woman tackles her late father's bucket list
Note: As an Amazon Associate, I earn a commission from qualifying purchases at no extra cost to you. I only recommend products I genuinely like and want to share. This is a way to support Who I Met Today and allow me to run the site and engage with this community I love. Thank you for reading and listening!