Podcast – Dr. Maureen Seitz – Bone Density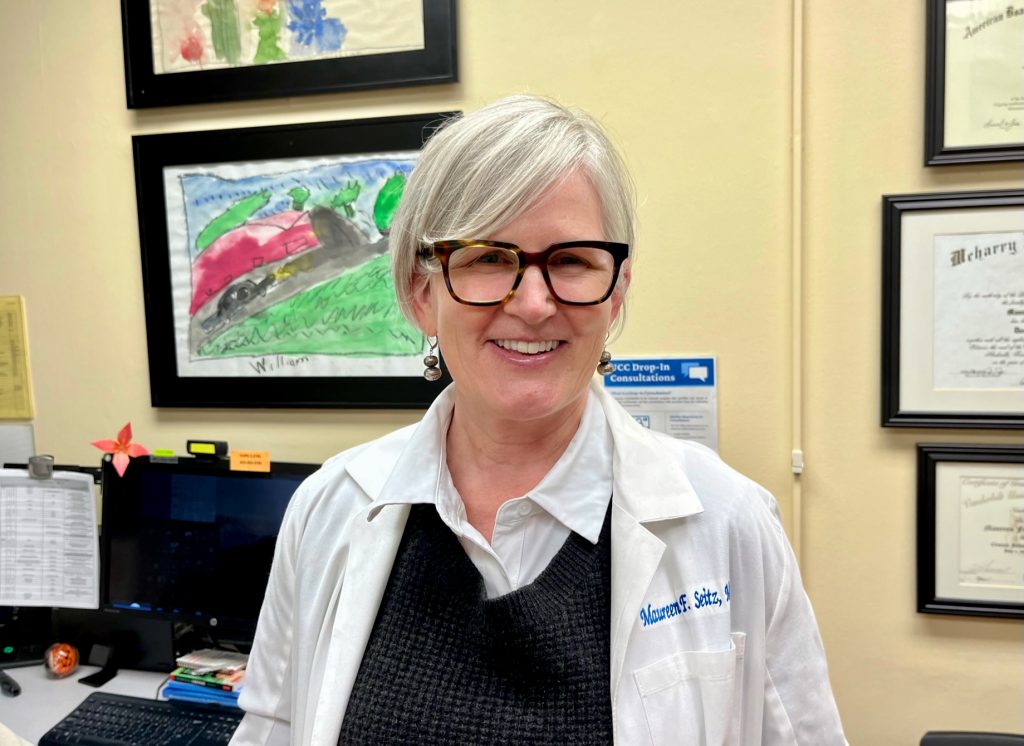 In this episode, Dr. Maureen Seitz discusses ways to minimize bone density loss and preserve bone mass. She defines osteopenia and osteoporosis, the difference between the two, and the test to determine the health of our bones. We discuss diet, exercise, vitamins, and lifestyle choices to ensure healthy bones as we get older.
Dr. Seitz holds a BA in Biology from Earlham College in Richmond, IN.  She earned her medical degree cum laude and continued her residency training at Meharry Medical College. Dr. Seitz completed a fellowship in Geriatrics at Vanderbilt University and is board-certified in both Family Medicine and Geriatrics.
"One in two women and up to one in four men will break a bone in their lifetime due to osteoporosis. For women, the incidence is greater than that of heart attack, stroke, and breast cancer combined." National Osteoporosis Foundation
We talked about Vitamin B3, the effect of smoking and alcohol on bones, and the importance of sleep. I loved hearing her one new thing. Since our conversation, I've tried it and enjoyed it too!
"You may not know you have osteoporosis until after you break a bone." – National Osteoporosis Foundation
For bone density—and other health—benefits, Seitz practices Yoga with Adriene.
In case you're interested, here's how to listen to a podcast
Other episodes you may enjoy—Marci Houff and Ovarian Cancer, Barb Heilman and UnbuckleMe,   Amanda Skenandore and the Carville Leprosarium, and Adam Lee's Key Exercises as We Age
I'd love to hear from you! Connect with me on Facebook or Instagram.
Photo courtesy of Dr. Maureen Seitz