Podcast – Brooke Jones – Random Acts of Kindness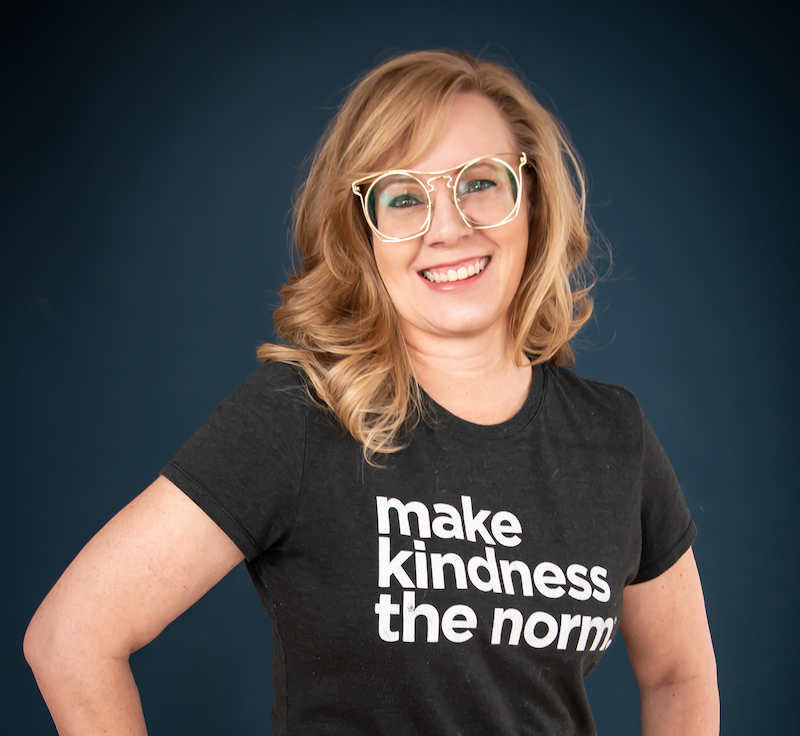 In this episode, Brooke Jones and I discuss her role at The Random Acts of Kindness Foundation. We chat about the resources her organization provides to communities, workplaces, families, and children. We also talk about the science behind kindness. It's interesting how kindness affects the human brain, whether we give, receive, or witness kind gestures. She provides examples of how we can, in our everyday lives, lift each other up. And, as a result, feel better ourselves.
Celebrate Random Acts of Kindness Week February 12-18. Find resources on The Random Acts of Kindness Foundation website to make doing kind gestures easy and fun!
Read about Dr. Bill Bellet's 21-Day Positivity Exercise that we discussed in this episode.
I loved hearing what new thing Brooke—and her daughter—are doing together to spread kindness around their neighborhood. And, if you'd like to become a RAKtivist—a random acts of kindness activist—Brooke explains how to do that too.
If you aren't sure, learn How to Listen to a Podcast
I'd love to hear from you! Connect with me on Facebook or Instagram, visit my website, or email me at pam@whoimettoday.com
If you enjoyed this episode, you may want to check out Cindy Burnett's Book Recommendations, Marci Houff and Ovarian Cancer, or Erika Owen and Iceland Travels
Photo courtesy of Brooke Jones