Podcast – Barb Heilman – UnbuckleMe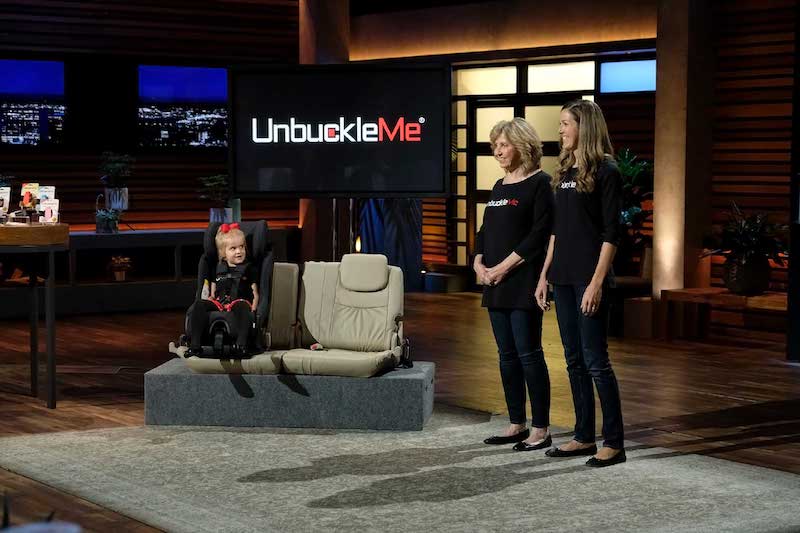 In this episode, grandmother and former occupational hand therapist Barb Heilman and I discuss how she invented UnbuckleMe, the handy little gadget that opens those pesky car seats effortlessly. We talk about her and her daughter's successful Shark Tank appearance, the brand new Totebook car seat activity product, how it feels to enter the business world after 60, and her one new thing.
I loved hearing how, through trial and error, Barb solved her problem and helped so many other people in the process. She enjoyed the experimentation and learning and says, "it is a gift to work with my daughter, Becca." ABC's Shark Tank is a business reality show where entrepreneurs pitch products to investors. All four "sharks" offered deals to the UnbuckleMe team. Barb and Becca chose Mark Cuban and Lori Greiner to invest in and guide them in their business.
UnbuckleMe, the patented release tool for car seats, is available at www.unbuckleme.com. In the episode, Barb shares a discount code for listeners. You may also purchase it at Amazon, Target, Walmart, buybuy BABY, and hundreds of independent retailers.
If you aren't sure, learn How to Listen to a Podcast
I'd love to hear from you! Please let me know if you enjoyed this episode or have suggestions for future guests. Connect with me on Facebook or Instagram, visit my website, or email me at pam@whoimettoday.com
You may also enjoy Brooke Jones—Random Acts of Kindness,  Cindy Burnett—Book Recommendations, and Marci Houff—Ovarian Cancer. 
Photo courtesy of UnbuckleMe