Podcast – Tanya Singer – Knitting Enthusiast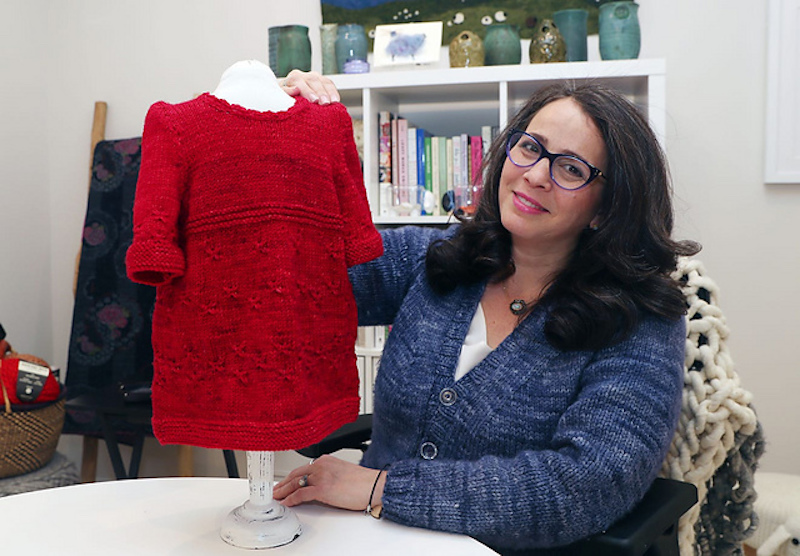 In this episode, I welcome knitting expert Tanya Singer. Tanya writes about and teaches knitting, and offers loads of recommendations for beginners (like me) on where to turn for help and inspiration.
Tanya recommended helpful websites and yarn sources:
The study Tanya mentioned—on how knitting may lower blood pressure, improve depression, and relieve pain—is linked here.
We chatted about teaching kids to knit and throwing a "fiber feast" so young knitters may learn about fibers and the benefits of knitting.  For more information, please see Tanya's article.
We discussed the inspiring story of the little red dress of hope.
Tanya raved about this book by Ann Hood.
For more information about Tanya and Ewe Can Knit, please visit her website, or follow her on Facebook or Instagram. 
You may also enjoy these episodes:
Dr. Maureen Seitz and Bone Density
Design Trends with Sarah Eilers and Sandy Lucas
The Science Behind Random Acts of Kindness
Note: As an Amazon Associate, I earn a commission from qualifying purchases at no extra cost to you. I only recommend products I genuinely like and want to share. This is a way to support Who I Met Today and allow me to run the site and engage with this community I love. Thank you for reading and listening!