Podcast – Ellen Jovin – The Grammar Table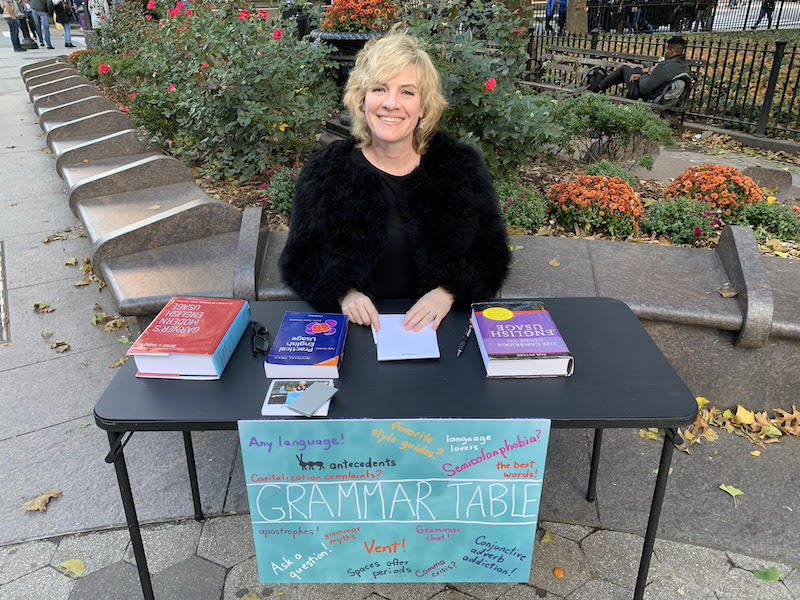 Calling all grammar nerds and language lovers! In this podcast episode, I talk with Ellen Jovin about her New York City-based pop-up grammar advice stand, the Grammar Table. Ellen is the author of several books on language, a business writing teacher, and a grammar expert. She is the co-founder of Syntaxis, a communication skills training firm.
Listen to the episode here or on Apple, Spotify, or another podcast app
In 2018, Ellen lugged a table, chair, and grammar necessities from her Manhattan apartment to a subway stop and set up shop dispensing grammar advice. We discuss her latest book, birdwatching in Central Park, her Grammar Table travels, and the 25 languages she's studied. She describes memorable experiences from her nationwide tour and the types of individuals who frequent her advice table.
Other topics we reference in this episode:
Rebel with a Clause: Tales and Tips from a Roving Grammarian is Ellen's recent national bestselling book
Learning languages online through Pimsleur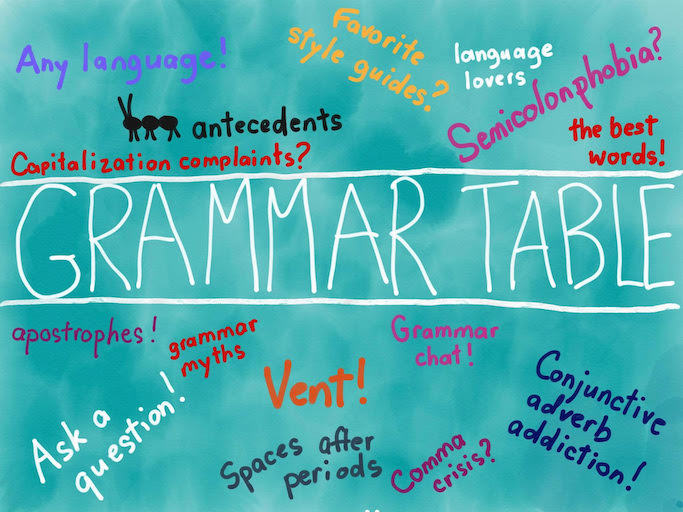 For more about Ellen, please visit her website.
You may also enjoy these podcast episodes:
Amanda Skenandore and the Carville Leprosarium
Dr. Ravi Goel and Cataract Surgery
Tanya Singer and Stories Surrounding Knitting
Dr. Maureen Seitz and Bone Density
Photos courtesy of Ellen Jovin