Podcast – Anne Byrn – Cast Iron Cooking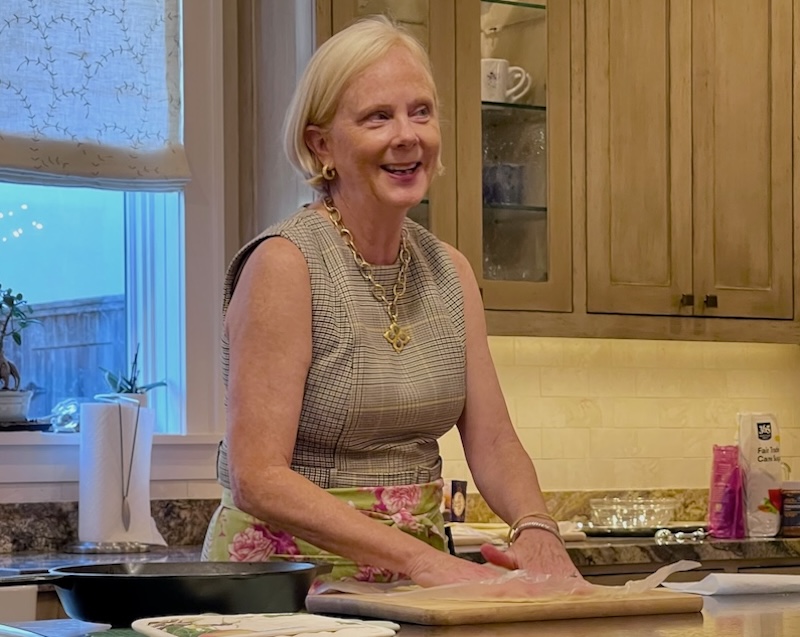 In this episode, Anne Byrn, one of my favorite cookbook authors, chats about her books, baking, and secrets to successful cast iron cooking.
Listen to the episode here or on Apple, Spotify, or another podcast app
Listeners will learn the benefits of cast iron cooking, how to clean and care for a skillet, and how to keep the finish shiny, black, and beautiful. We learn how to properly sear, how much oil we need, and how to store the skillet after use. Anne shares how she became known as the Cake Mix Doctor, her Thanksgiving menu, her new things, and much more.
Anne's Cookbooks
For more of  Anne's books, and to sign up for her newsletter, Between the Layers, visit her website
Anne's latest cookbook, to be published September 2024
Cast Iron Cooking References
The Ringer—Anne's go-to skillet scrubber
Lodge skillets
Her Warm Chocolate Chunk Cookie recipe I love!
Other podcast episodes you may enjoy:
Healing Retreats for Women with Breast Cancer
A fun Thanksgiving Tradition for Kids of all Ages
Should You Get a Shingles Vaccine? 
Articles you may enjoy:
An Expert with the Butterball Turkey Hotline