Caroline Nunneley – Mudlarking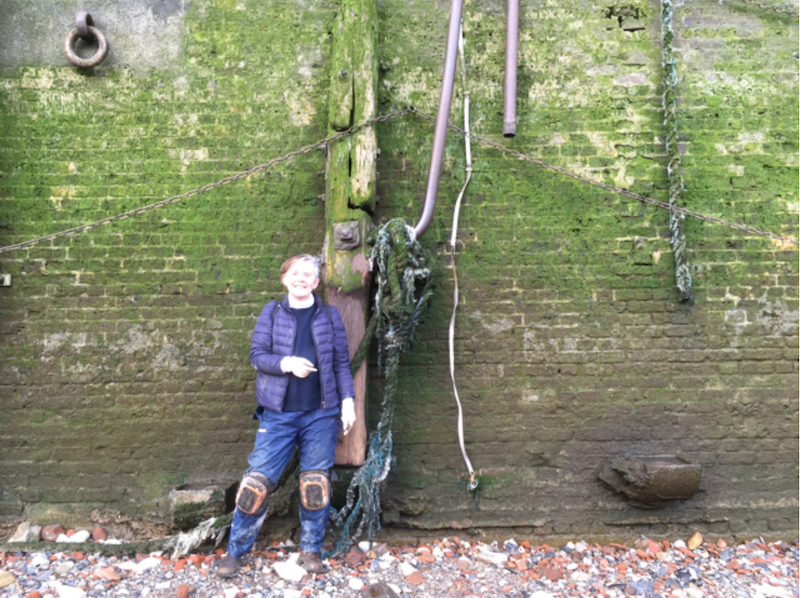 In The Lost Apothecary by Sarah Penner, the main character joins a mudlarking tour in London. She discovers a bottle along the shoreline, etched with a bear, and sets out to determine its provenance. I loved the novel and also the idea of scouring the River Thames for historical artifacts.
Caroline Nunneley, a UK native, lives in Brighton, England, a seaside resort on the English Channel. "My home has a sea view, although I rarely visit that water," she says. "The River Thames is where I want to be."
When she's not working with children with special needs, Caroline mudlarks. On days off, she tugs on her boots, grabs her gloves and "bible" (tide table guide), and hops a train to London, about an hour's ride away.
A large part of the River Thames is tidal. Twice a day, its waters recede, and Caroline, along with a myriad of mudlarks, crawls on her hands and knees to forage the muddy foreshore (riverbank) for historical treasures.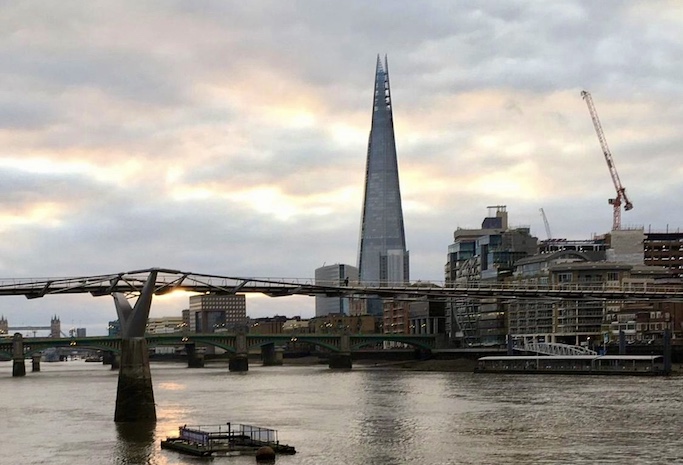 Staring at the ground, she may discover a lovely old button, a coin, a thimble, or belt buckle. She'll almost always find bits and pieces of centuries-old clay pipes. Like cigarettes, these pipes were tossed after each use. Millions of ancient handmade pins—to fasten clothing, baby blankets, shawls, headdresses, the Tudor ruff— litter the Thames. She once uncovered a wooden comb, from the Tudor period, with tiny teeth for removing nits and bugs.
But, sometimes, she finds "nothing much at all. Every lark is different," says Caroline, "and it's peaceful to be near the river, lost in my thoughts, with the noisy crows or ducks for company."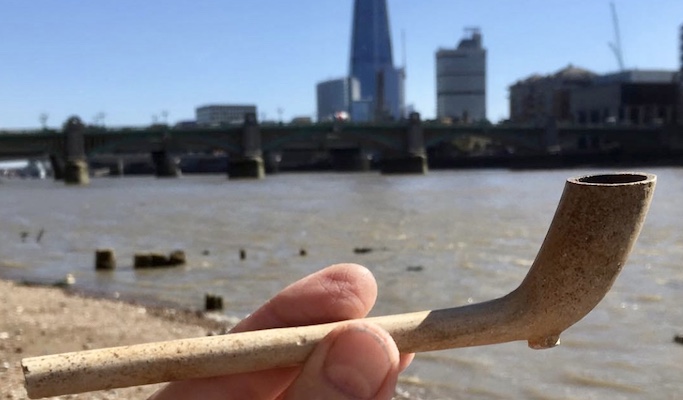 Although mudlarking does occur in the US, thousands of years of European history make it a more popular and satisfying pastime in London waters. And especially the River Thames. For centuries, London residents, potters, butchers, and leather workers dumped rubbish in the river. After the Great Fire of London in 1666, the cleared city—and all the history—washed into its waters.
"In Victorian times, the poorest London inhabitants, including desperate children, survived by mudlarking," explains Caroline. These destitute folks scoured the squishy riverbanks in search of coal, rags, bits of rope, anything they could sell for a penny or two.
Mudlarks must have a license, and different rules apply for various points in the river. Caroline does not scrape or dig. Her finds are all "eyes only." Because the Thames mud is anaerobic (without oxygen), the relics are well-preserved. "I've seen shiny and pristine Elizabethan thimbles and coins," says Caroline.
At the top of most mudlarks' wish list is a medieval pilgrim badge, worn by some who undertook a Christian pilgrimage to a holy site. And, Caroline's "most precious and favorite find" is a large fragment of a Thomas Becket pilgrim badge. Becket served as the Archbishop of Canterbury from 1162 until his murder in 1170. "While studying The Canterbury Tales at university, never did I imagine I'd someday own several pieces of Thomas Becket badges," says Caroline.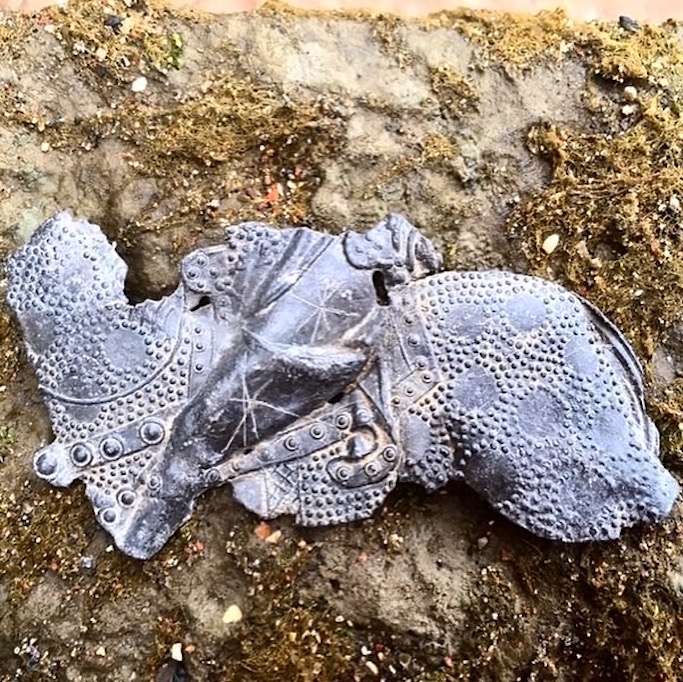 These amateur archaeologists, utilizing an image-identifying database, have a responsibility to notify the Museum of London of any relics more than 300 years old. "The museum might ask to keep a discovery if it's significant enough for their collections, but this seldom happens," says Caroline.
Caroline is lucky to have found two pieces of Tudor gold. Classified as treasure—over 300 years old and precious metal—they are currently under government review. Although "officially owned by The Crown," Caroline expects them to be returned to her after a lengthy, three-year process.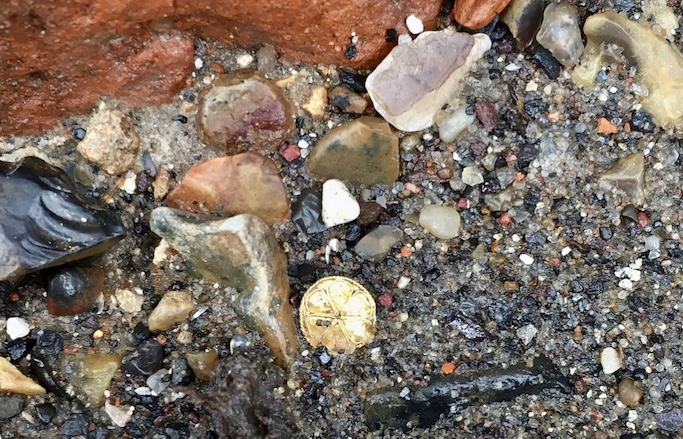 In her home, ex-museum cases display Caroline's favorite finds. Old fishing corks hold her collection of pins. Drawers overflow with pottery which she "should sort and return some to the river."
During London's lockdown, Caroline and her son cleaned her clay pipe collection. When they filled a tiny 1620s pipe with the tobacco they'd sorted from the debris, the aroma permeated their home. "I've found so many wonderful historical items," says Caroline, "but I'd love to turn up a medieval bell that still rings or a hawking whistle. I've touched and smelled history. Now I want to hear it too!"
For more of Caroline's discoveries, please see her Instagram page. 
PS—a cookbook review, a virtual styling appointment, and a fortune cookie baker
Photos courtesy of Caroline Nunneley