Chris Walsh – A Virtual Styling Appointment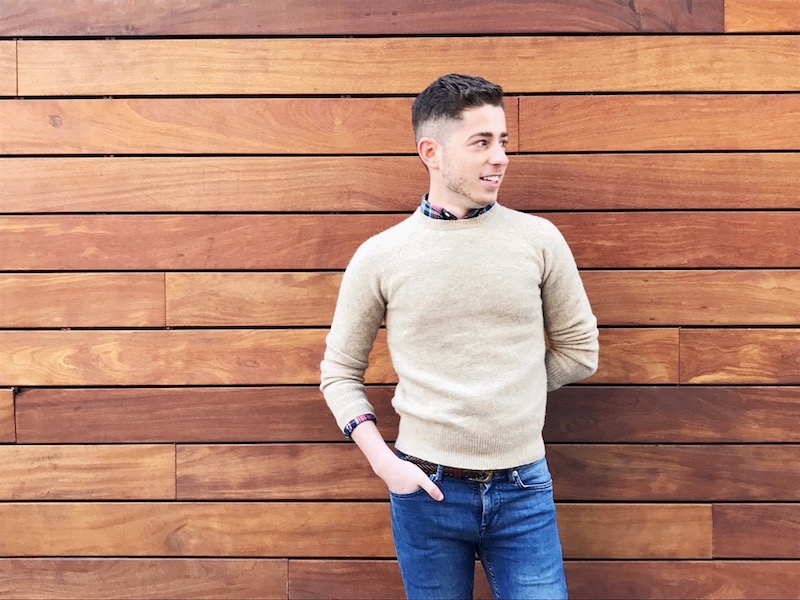 Chris Walsh grew up, and still lives, on Long Island. As a teenager, he enjoyed fashion and style, but he didn't embrace it in the conservative environment where he lived. He chose not to call attention to his preferences and the clothes he longed to wear. "I wanted to blend in," said Chris.
He remembers his mom and grandmother, both stay-at-home moms, dressed every single day. Even if they didn't leave the house, they put on makeup, non-workout attire, and cute shoes. "They dressed for themselves," said Chris. Their colorful, manicured nails and well-assembled outfits made an impression on him.
While studying Public Relations at a private college in New Jersey, Chris began to experiment with his clothing choices. "I grew into myself and felt more comfortable with who I was," he said. He learned to express himself through fashion.
A senior internship at Macy's piqued his interest in the fashion buying world. After graduation, he headed to the corporate buying department of their flagship, 19-story, Manhattan store.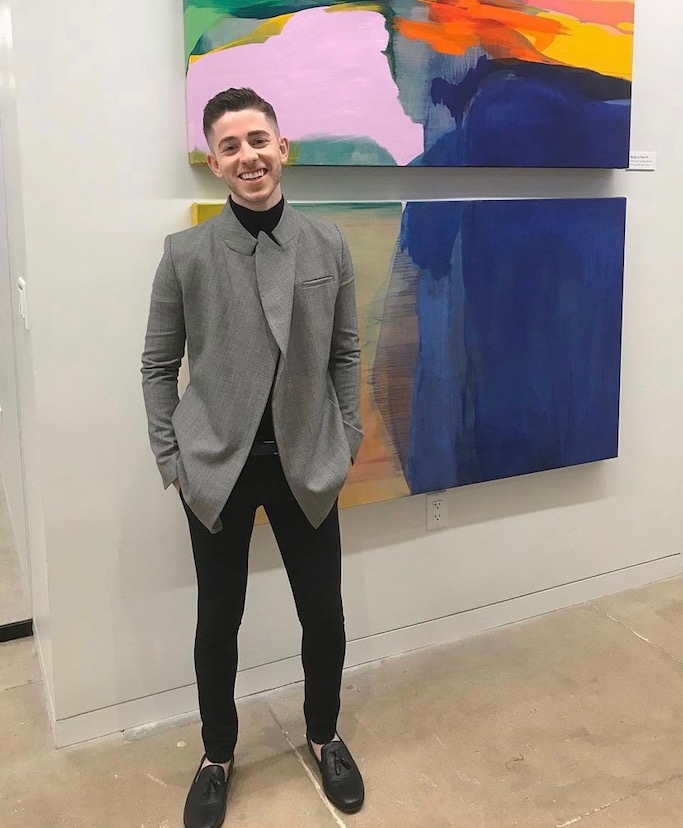 When he desired "a more creative experience," he landed a stylist post at M.M. LaFleur.
Founded by a young female management consultant frustrated with the lack of machine washable, travel-friendly apparel, M.M. LaFleur originally offered seven dress designs. Those initial dresses catered to working women. The company evolved to feature pieces "for any woman who wishes to look good doing what she does," said Chris.
As a company stylist at the New York showroom, Chris takes time to understand his clients' needs and preferences. He helps customers select joggers and special occasion dresses and business attire. Since the pandemic, the success of virtual styling appointments has skyrocketed.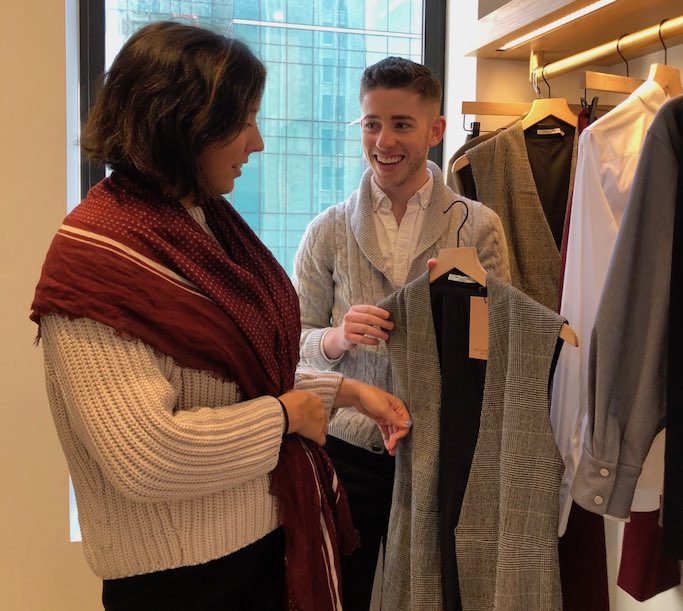 And my online appointment with Chris is one of the success stories.
If you've ever hunted for that specific dress, you know how difficult the hunt can be. With the pandemic, stores stock less merchandise. If you shop online, returns are often a hassle.
I'd heard of M.M.LaFleur. I liked their clean, classic lines. And, for my son's rehearsal dinner, I wanted a clean, simple dress. I signed up for a virtual styling appointment—free with no obligation—and completed a form detailing my needs and sizes.
As the groom's mother, I wanted an outfit that would make me feel special—without calling attention to myself. Something clean and simple, but fun. A dress for my long torso-ed, short-limbed, pear-shaped body.
Chris logged on to our Zoom session prepared. "I'm here to take one thing off your to-do list," he said.
"This first option will work well with your height and shape," said Chris. Perhaps a bit too plain, I thought. And green? Not a dress I would have picked. "Notice the sleeves with the slight flutter," said Chris. A simple piece except for one "fun and flirty" (to quote Cody Rigsby) detail.
As he presented me with a few more styles, Chris explained the pros and cons of each for my body type. He suggested styling tips. This dress would look great with a belt. Or flats. Or a scarf. He knew what was in stock, what size I'd need, and what alterations would likely be required.
Within one week, I received a box with options, made a selection, returned the rejects, and received a refund for those I didn't choose. Thanks to Chris and his expertise, the entire process was a seamless experience.
Chris believes in building a wardrobe around items that complement a woman's coloring, make her feel good, and are easy to look after.  "I suggest great basics—a good pair of jeans, flats, layering pieces," he said. "And then use accessories to convey your personality."    
I asked Chris to recommend M.M. LaFleur pieces readers may enjoy for travel, weddings, funerals, vacations. His suggestions…
 The Antoinette top—"This top is for those who prefer a little bit of coverage but still want to look stylish. Pair this with a pair of jeans or a more formal skirt or pant depending on the occasion. The fabric is light, so you can wear this all year round despite the long sleeve."
 The Etsuko dress—"This is our most popular dress. I call it our "one and done" dress since it has so many features. It's got 3/4 sleeves, pockets, a detachable belt, and is machine washable!"
 The Lilia jacket—"Those who love a classic look will adore this jacket. This piece is inspired by those old-school Chanel tweed suits, except this fabric is lightweight (comparable to the weight of a denim jacket). This is a jacket you can wear with jeans or in a more formal way with a dress or skirt."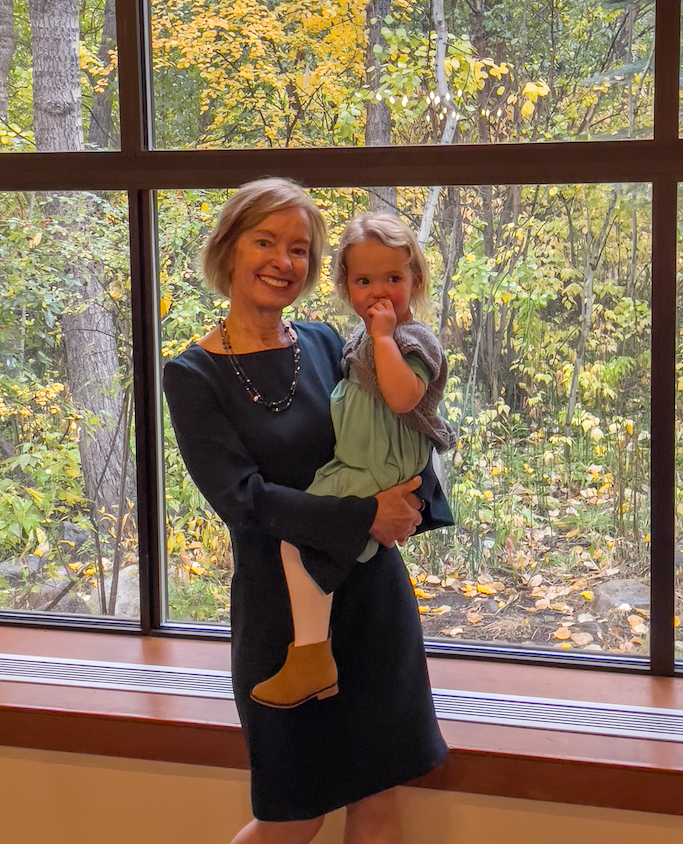 The dress I chose for the rehearsal dinner? It's the first option Chris presented—The Regina. His pick for me from the beginning. I loved the lines and sleeves, and the color was perfect for the beautiful October weather. I can't wait to wear it again.
Photos courtesy of Chris Walsh
You may also enjoy—a 30-piece wardrobe, designing for a country superstar, and some book recommendations
---