Gaili Schoen and Two Book Reviews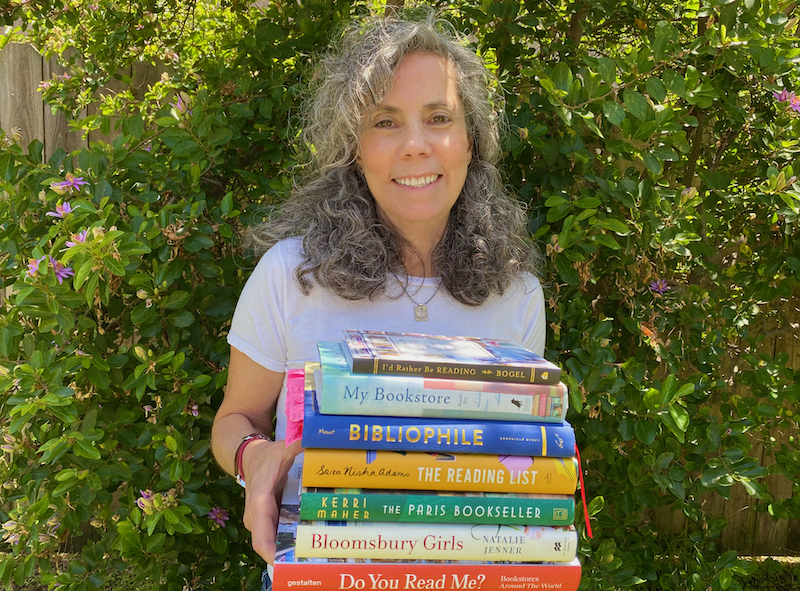 Meet Gaili Schoen, a new contributor to Who I Met Today!
A native Southern Californian and UCLA alum, Gaili spent two dreamy years songwriting, exploring Europe, and playing piano in a London rock band. When she returned home to LA, she composed music for film, commercials, and documentaries (like "Life: Through A Lens" featuring Annie Leibovitz) in her home studio, complete with soundproof chambers.
Although creating movie music sounds glamorous and Jack Black-like (cue The Holiday), Gaili was "a shy, bookish girl and decided a musician's life was too rough and erratic" for her. Directors and producers are a demanding—and stressful—lot to please.
Nowadays, Gaili writes piano instruction books, arranges piano music, teaches piano…and reads.
"To me, novels are filled with all the possibilities for our lives; they instruct, warn, inspire and entertain. I love reading people's stories, how they navigated through the stormy waters of their lives, what they wished for, and where they anchored," says Gaili.
Gaili is partial to novels written by mature women and those featuring mature adult characters. On her blog, Ripe Reads, she culls the recent releases and reviews those books that are smart and well-written with interesting characters and engaging plots.
"My idea of heaven on earth is settling in with a good book and a cup of cocoa," says Gaili. "I listen to audiobooks as I hike, cook, drive, and do chores. I troll social media and publishers' websites for new book releases, and I love to discover new bookstores."
Welcome, Gaili! We hope you enjoy her book reviews!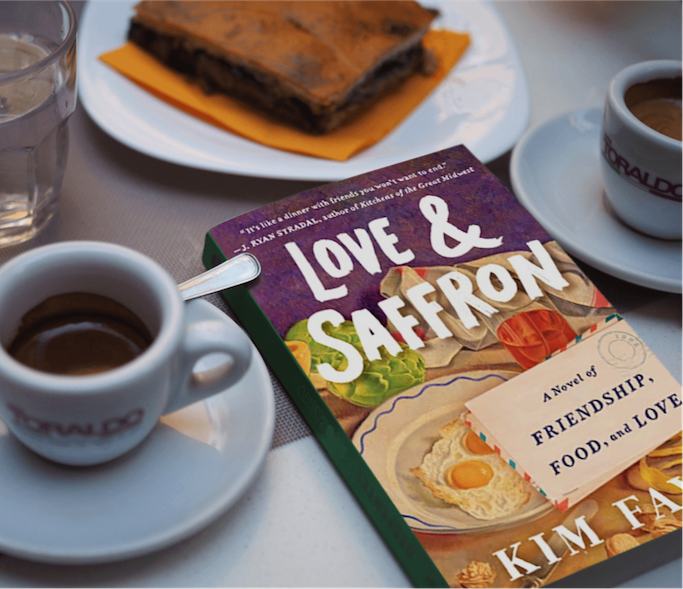 LOVE AND SAFFRON by Kim Fay
If you liked foodie memoirs such as Luke Barr's Provence 1970, Julia Child's My Life in France, or Ruth Reichl's Tender at the Bone, you will enjoy Kim Fay's Love & Saffron: A Novel of Friendship, Food, and Love. As with the memoirs mentioned above, the motor for Love & Saffron is a passion for food and cooking. But instead of a memoir, Love & Saffron tells its story through letters shared between 27-year-old Joan in Los Angeles and 59-year-old Imogen in Camano Island, Washington, in the 1960s.
The story begins with Joan sending a fan letter in care of the magazine for which Imogen writes a regular column about food, "Letter From the Island." Joan writes,
"I recently learned a creative mussels recipe from a Frenchwoman I met on a voyage to the Far East. I am enclosing a packet of Saffron from that voyage. It is my small way of thanking you for "Letter from the Island."
Imogen is thrilled with the saffron; she sends her homemade blackberry jam in reciprocation, and an enduring friendship is born. Joan and Imogen share recipes, life philosophies, complaints and confidences, and grow close in spite of, or perhaps because of, their age difference. When Imogen travels to Los Angeles to meet Joan in person, without her husband Francis, the novel briefly switches from epistolary to narrative:
"A thrill splinters Imogen's sense of anticipation as she folds her menu…saving it to show Francis. Now that he's become James Beard in the kitchen, he will want to hear about the Sirloin de Lesseps in Mushroom Sauce and Italian Swiss Colony champagne."
After their visit, Joan writes to Imogen about the purchases Imogen made for loved ones back home:
"I'm still spinning from your visit…. I hope Francis enjoyed his coffee grinder, Mr. Pellegrini his mole, and Hazel her Medjool dates."
Joan replies:
"I'm still spinning, too. Poor Francis. I can't stop babbling about how I drank champagne on a jet plane at noon. AND ate sushi. AND drove to the desert for dates and watched the sun set over the Salton Sea…. It was lovely to meet your mother…. Please send me her recipes for black raspberry dumplings and deviled crab. You come by your kitchen talents honestly."
As a bonus, many of the referenced recipes are included in the book, enabling us to enjoy preparing some of the delicacies this delightful duo describes.
Love & Saffron is a short and sweet read, showing how two women of different generations can support, enlighten, and enrich each other's lives.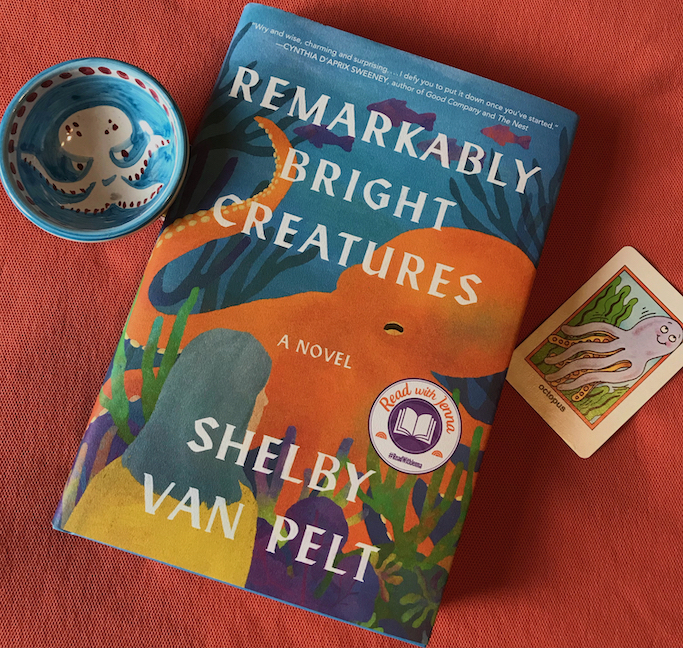 REMARKABLY BRIGHT CREATURES by Shelby Van Pelt
"We all lie to obtain what we need. The seahorse, who impersonates a strand of kelp. The blenny, who poses as a cleaner fish, biding its time to take a bite of its gracious host. Even my own ability to change colors, my camouflage, is a falsehood at its core…. Humans are the only species who subvert truth for their own entertainment. They call them jokes." – Marcellus, the Giant Pacific Octopus
Seventy-year-old Tova is recently widowed and lives in Sowell Bay, Washington, in the house her father built. She works nights at the local public aquarium, spotlessly cleaning the tanks and statuary. She loves her job and all the sea creatures, especially Marcellus, the Giant Pacific Octopus. But Tova is laden with the pain of wondering what really happened to her cheerful, bright son Erik. Thirty years ago, at age 18, he was found dead a the bottom of a lake, presumably a suicide.
"[Tova's friends] have always worn motherhood big and loud on their chests, but Tova keeps hers inside, sunk deep in her guts like an old bullet. Private."
Meanwhile, Cameron, who is forever in debt to the aunt who raised him and can't seem to hold onto a job or a girlfriend, decides to travel to Sowell Bay. He is searching for his long-lost father. He's never met him but believes he is a wealthy real estate tycoon in the area.
When Tova sprains her ankle, Cameron takes over her job temporarily. Cameron meets Marcellus and quickly learns the octopus can open his own tank, travel across floors, and unlock doors. He also realizes Marcellus understands Tova's words.
" [The aquarium director] lets out a sigh. 'I think Marcellus has been going rogue again.'"
Tova's and Cameron's lives intertwine in ways only Marcellus can predict, and the three seek to uncover the painful mysteries that bind them together.
This literary fiction novel is a wonderful story with characters we can't help but root for through all their blunders, oversights, and missed opportunities. Readers discover grief, romance, good humor, and a hefty dose of magical realism to charm and entertain all. Recommended to fans of authors Elizabeth Strout and Fredrik Bachman and anyone who can use a lift and a smile.
I leave you with a favorite quote from my current read (BLOOMSBURY GIRLS): "The key, my dear, just so you know, is to decorate English, eat Italian, and dress French."
____________________________________________________________________________