Cindy Burnett – Podcast Host and Book Reviewer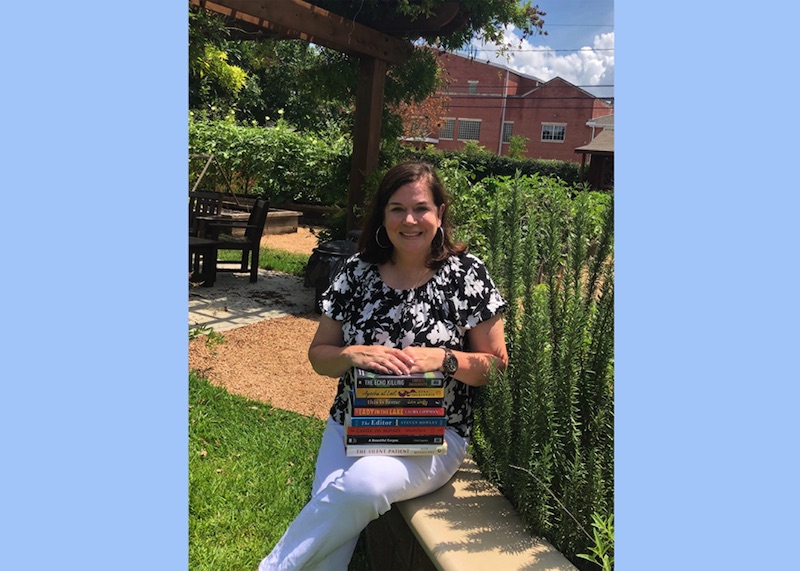 Cindy Burnett and I connected through our shared love of books. I only wish I'd met her when I lived in Houston for all those years. Anyway, whether I'm scrolling her social media posts, reading her book columns, or listening to her podcast, Cindy is a go-to source for book opinions and recommendations.
As her three children grew older, and life with their games and extracurricular activities got busier, Cindy stepped down as an attorney at one of Houston's premier law firms.
A graduate of Northwestern, Cindy has always been a voracious reader. And, for the past decade, she's donned several literary hats. As a part-time bookseller, she offered smart recommendations and well-researched opinions to customers. When she helped out with a Facebook book club, Cindy received advanced copies and followed up with knowledgeable book reviews. Along the way, she met authors and connected with publishers and posted reviews on social media.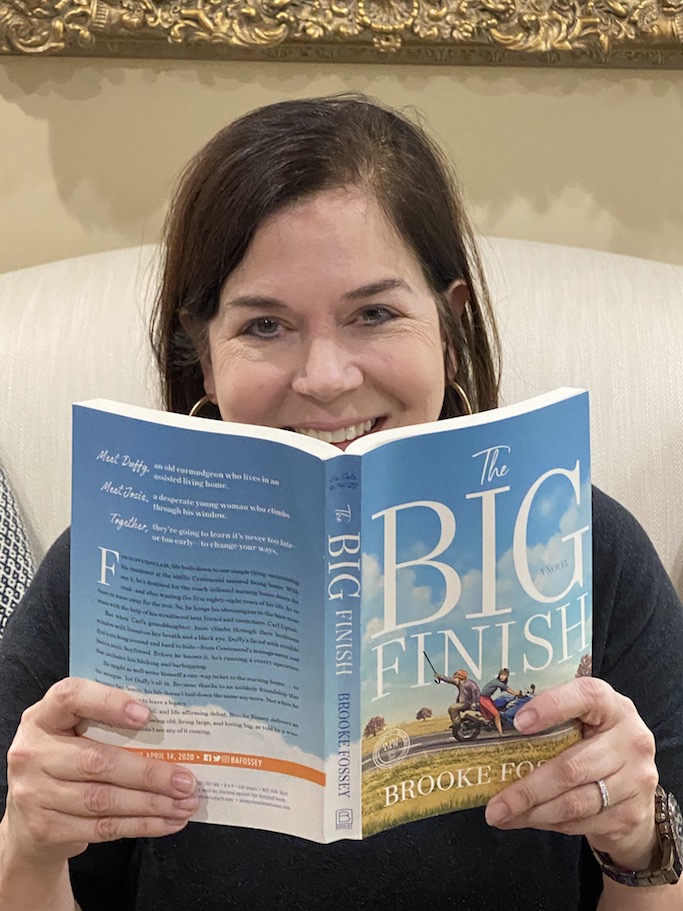 Cindy talked about books to anyone who listened.
Nowadays, thousands of bookworms tune in each week to hear Cindy discuss books. As host of the podcast, Thoughts From a Page, she interviews authors about their latest works. "My goal is to keep each episode under 28 minutes long," says Cindy. The perfect length to listen while walking the dog or clearing dinner dishes or running a quick errand.
On Thoughts From a Page, authors divulge the ins and outs of how they pulled their stories together. Listeners learn how book covers, titles, characters, and plots unfolded. In one episode, Judithe Little describes the tedious process of scouring French newspapers, searching for nuggets about the lives of Coco and Antoinette Chanel. In another, Clare Mackintosh details the harrowing experience of landing a jumbo jet while researching Hostage.
An anticipated part of each episode? Cindy asks the featured author to recommend a book or two.
As the Page Turns, Cindy's online book club, meets 9-10 times a year on Zoom. AND she hosts literary salons too. In a private home, authors and readers have the chance to meet, mingle, and chat. 
When she's not talking books, Cindy writes about them for various bookish publications. In her weekly and monthly columns, she features summer reading lists and picks of the month and most anticipated historical fiction novels. 
Since keeping up with new releases is her job, Cindy reads 10-20 books a month. Most weeks, Cindy has three books going at the same time. (Since I'm a one-at-a-time reader, this is impressive to me!) "I'll have a non-fiction audiobook going," says Cindy. "And then a physical book of some sort and one digital read."
Most copies arrive from publishers, in exchange for Cindy posting an honest review on social media. "I used to think I had to finish a book, but I don't have the time for that now," says Cindy. She gives a book 50-100 pages before she determines "it's just not for me."
I asked Cindy to name three recent books she has enjoyed…
The Personal Librarian—

Marie Benedict and Victoria Christopher Murray
If you're not familiar with the Morgan Library, it's a tiny treasure of a museum tucked along Manhattan's Madison Avenue. This historical fiction novel tells the story—based on her diary—of Belle da Costa Greene, J.P. Morgan's librarian. Well-respected and well-read, Belle was a black woman who passed as white. 
Committed—Adam Stern
Cindy's non-fiction pick centers around a psychiatrist and his four years as a Harvard medical resident. Unlike most residents who entered Harvard's program from high-profile medical schools, the author studied at a lesser-known university. "He worked hard to find his footing and feel like he belonged," says Cindy. "It's a fascinating tale and gives readers a glimpse into the medical residency world," says Cindy.
Songs of Ursa Major—

Emma Brodie
This is one of Cindy's favorite books of the year, and she knows she will re-read it. "I love stories related to music, and the author took Joni Mitchell's and James Taylor's relationship and ran with it," she says.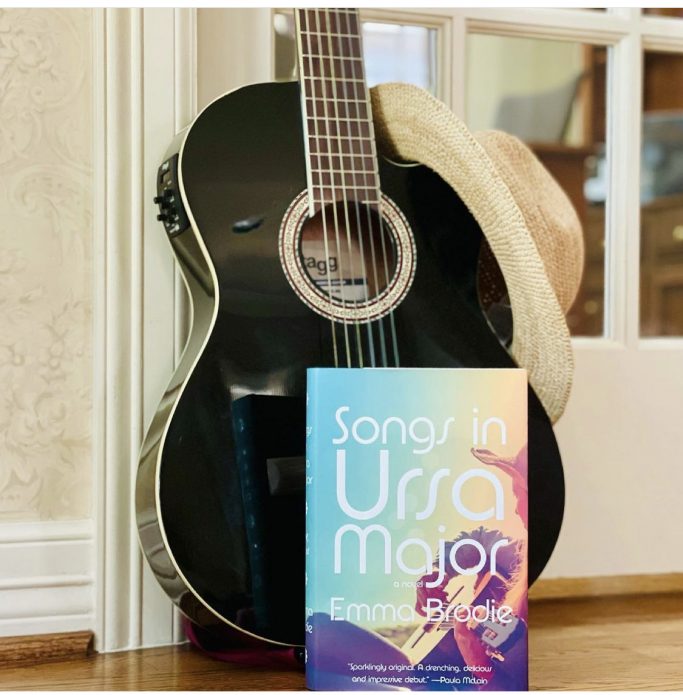 In late October, I will finally meet Cindy. I plan to attend her literary salon, this one featuring The Show Girl's Nicola Harrison and Christina Clancy, author of Shoulder Season. Books, new friends, authors, and coffee. I can't wait!
PS—A dermatologist talks Botox, ways to help an ailing friend, and a zero-waste home.
Photos courtesy of Cindy Burnett