Betty Nelson – Age Will Not Define Me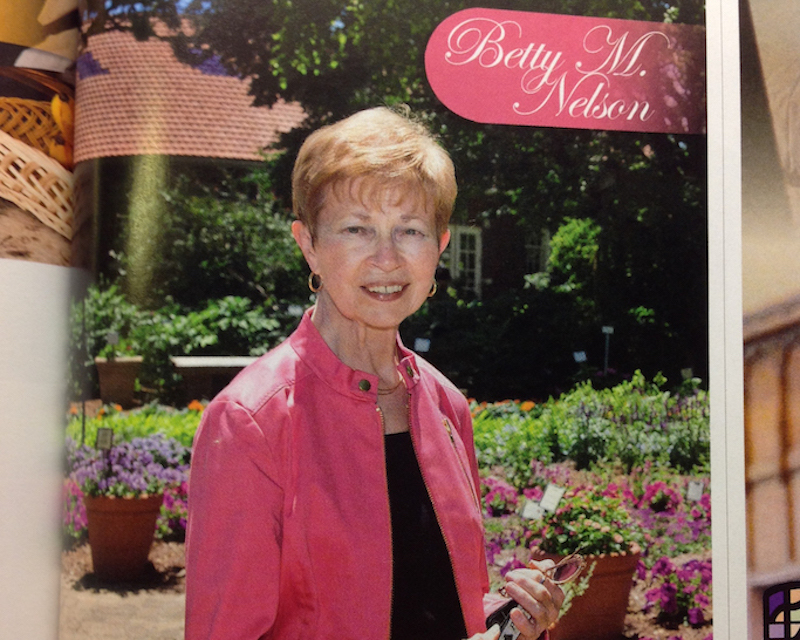 The Orchid Series
A collection of interviews featuring inspiring women over 75 years young. Curious, engaged, active, interesting. The sort of woman I want to be when I grow up!  
Not long ago, Betty Nelson received test results from a physician. For a person this age, all looks fine, she read. Furious, Betty phoned the doctor's office and scheduled an appointment to see him. 
"I will NOT be determined by my age," she informed the unsuspecting doctor. "He didn't know what hit him," laughs Betty. 
If I could bottle the gracious power packed into Betty's petite frame, her passion for whatever she's doing or whoever she's speaking to at the moment, I'd be a wealthy woman.  
Betty and I spoke over an online video on St. Patrick's Day, her 86th birthday. A photograph of Indiana's Wabash River serves as her Zoom background screen. For thirty years, Betty held various posts within Purdue University's dean system. Retiring as the Dean of Students, she still sits on community boards and committees and keeps in touch with students she met decades ago. "Once we connect, I'm around forever," she says.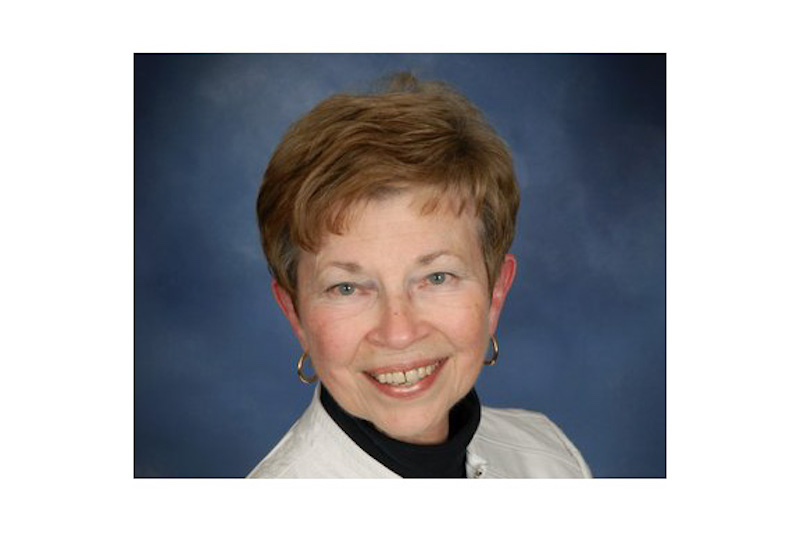 Growing up in West Virginia, Betty didn't realize she could do anything she set her mind to do. "I was timid," she says. "I wasn't pretty or cute, and I didn't have the matching skirts, cashmere sweaters, and all the things I thought made my peers happy and successful."
Betty was in high school when her father died. Although her mother had earned a college degree, like many in her day, she hadn't worked outside the home. To make ends meet, her mom supplied a bedroom and evening meal to "roomers." "My mom was one of those strong women who showed me why it's important to have my own money to manage," says Betty. 
Her stable of female mentors, while employed at Purdue, also helped Betty recognize the need to earn her own money. "I wanted a go to hell fund," she says. "So many women find themselves in unfortunate situations and, because of resources, feel trapped. My goal was always to be financially independent and not rely on a man for money."
She knew almost everyone at the state women's college she attended. As sorority leader, class president, and yearbook editor, Betty soared. "It was my discovery period," she says. 
When a faculty member asked Betty if she was considering graduate school, she stammered. The thought had never entered her mind. "I didn't know females went to grad school," says Betty.  
"That one question made a world of difference for me," says Betty. She landed a graduate assistantship in a residence hall, studied Student Personnel Administration, and extended her college experience.  
She welcomed surprises in her life. "I always advise students they need a plan," says Betty. "Although there is security in framework and direction, we need to tinker and adapt to changes within that plan."
"Over the years, I've gravitated toward causes," says Betty. Like flight attendants back in the day, Purdue female band members were once weighed and measured. "I couldn't possibly understand why weight mattered," says Betty. She lobbied for years to change the name of Grand Prix (a scholarship organization hosting an annual go-kart race) Girls to Grand Prix Ambassadors. 
Long before the ADA (Americans with Disabilities Act of 1990) passed, Betty strived to bring campus changes for students with disabilities. She coordinated the university's efforts to install wheelchair ramps and elevators, produce Braille books and graphs, and develop captioning and reader services. 
She's proud of her efforts on behalf of the university's retirees and still sits on related committees.
Betty admits she is so busy with friends and causes and activities, she doesn't want the day to end. The night owl stays up, long past her husband, writing to friends. 
Or researching Kevlar, a product she discovered in the potholder that accompanied a steaming coffee cake a friend delivered. "Did you know a woman chemist created Kevlar in the '70s to replace the steel in racing tires?" she asks me. 
And reading the newspaper, cover to cover, including the obituaries. Betty and her husband belong to the 150-year-old Parlor Club. Members of the literary group take turns, on Friday evenings in the host's parlor, presenting a research paper they've written on an item of interest. One of Betty's papers dove into the history of obituaries. Her research on their wording, in different parts of the country, showed, "In the Midwest, people pass away, and in New England, they die." Sometimes the deceased go "back to nature" or "into the arms of Jesus" or "find peace with their pet dog." "I read them and make up a thousand stories about what the individual's life was like," she says.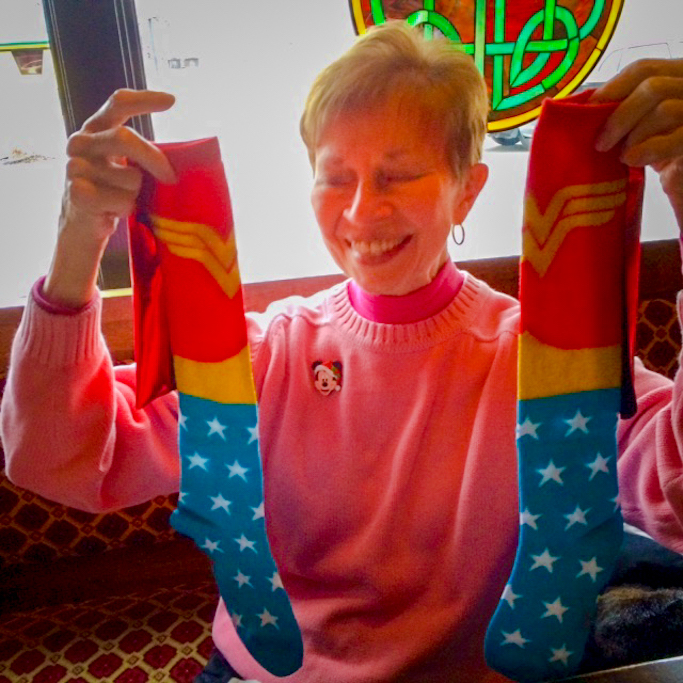 "I suppose you might label me a curious soul," says Betty. "I'm driven to understand and learn and catch up with others around me." 
Tonight, Betty and her husband will dine with their framily—several friends who gather for holidays and birthdays. Like any family, they've established traditions and recipes over the years. "We got together on my last birthday," says Betty, "and, because of Covid, we haven't met since." She looks forward to rescheduling the trip to Greece and Turkey the group planned to take last summer.  
They'll exchange stories and debate current events and catch up. "Life is an intersection of unexpected happenings," says Betty. "We don't always see it immediately, but so much seems to be connected. And when we discover those connections, it's so much fun." 
"I don't want to miss a single day," she says.
Photos courtesy of Betty Nelson
PS—A heavenly place for people with disabilities, lifelong learning, and healing through dance