Norma Clippard – Osher Lifelong Learning Institute at Vanderbilt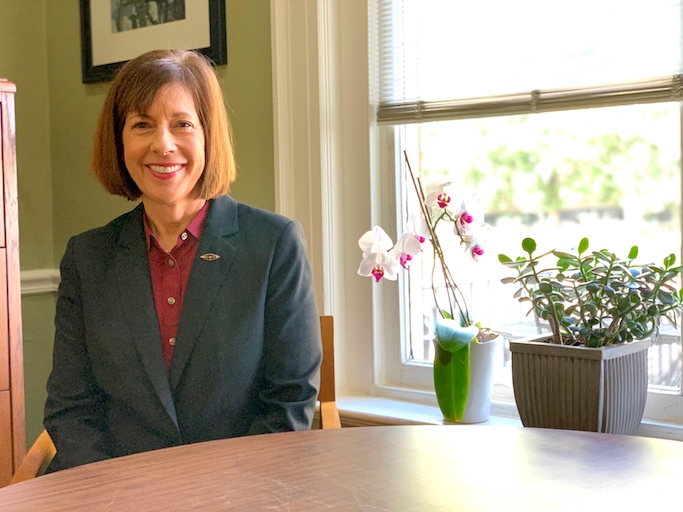 People in their fifties, sixties, seventies, and eighties are different from those a generation ago. Today's individuals approaching "senior status" are healthier and more active. They are curious and want to continue to learn about the world around them.
Four decades ago, Bernard Osher, and his foundation, began to lay the groundwork for a learning network targeted to "seasoned adults." Now located on 124 college and university campuses, in all 50 states, Osher Lifelong Learning Institutes offer challenging classes – at affordable prices –  to people over 50 years of age.
In a historic, cozy, brick house on the fringes of Nashville's Music Row, Norma Clippard heads up the Osher Lifelong Learning Institute at Vanderbilt University. The assortment of courses Norma coordinates each quarter fill with older adults who – for the simple fun of it – are eager to study new concepts.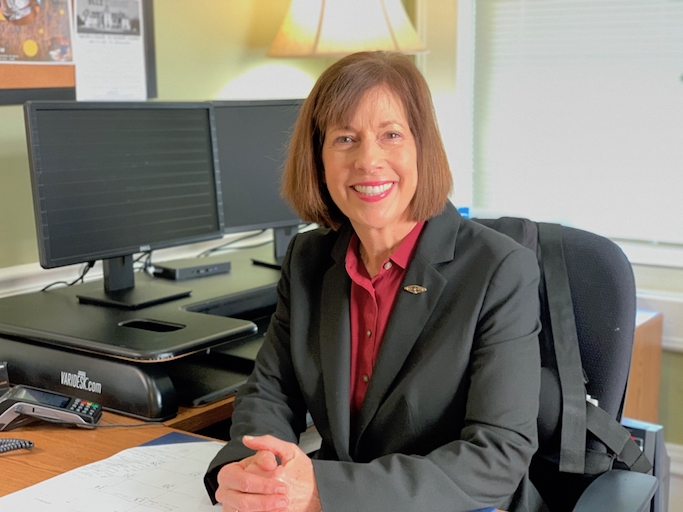 Back in 2001, Norma contemplated a return to the work force. After almost twenty years as a stay at home mom to her three daughters, Norma worried her previous skills and experience in Marketing and Human Resources were "null and void." 
"I needed to get up to speed with technology," she says.
She enrolled in a couple of computer classes at the local community college and learned basic computer skills – how to copy and paste – along with Word, Excel, and Power Point. "Best money I ever spent," laughs Norma.
Norma was on the sidelines of her daughter's soccer game when another parent suggested she apply for a spot at Vanderbilt in, what was then, the Retirement Learning program.
The director was about to retire and trained Norma as her eventual replacement. She taught her to help "older people" (Norma was under 50 at the time) find their niche after working all their lives. "Many needed to determine the next step, what they would do with their time," Norma remembers.
Her program evolved into the Osher Lifelong Learning Institute when The Bernard Osher Foundation endowed Vanderbilt the additional funds to expand the curriculum on it's campus.
Norma, two employees, and 75 volunteers (who must be 50 or older, per Mr. Osher's requirements), coordinate the 1400 participants and 16 classes each fall, winter, spring and summer term. And, after 18 years, the modest price structure remains the same.
Each Osher Institute around the country sets up their own curriculum. Classes cover all interests and topics – Presidential Election 2020, Tracking in the Himalayas, Ceramics, Learning Spanish, Planet Earth, Baseball, Death and Dying.
Norma strives to balance the year's offerings with a mix of literature, arts, science, and history. Summer sessions are more relaxed – Cooking, wine, subject matter akin to adult summer camp.
Whatever the topic – Learning the Harmonica, Understanding Brain Disorders, How to Write a Memoir – many are taught by Vanderbilt professors and packed with 100 or 200 over-50 folks who want to enrich their world.
With course titles like U.S. History from the Woman's Perspective or Asian American Literature, might some topics be difficult for some of us to keep up with?
"There is no keeping up," states Norma.
The premise is simple. You walk in, sit down, and listen – and then go home having learned something. No homework, grades, or exams. The teacher will not call on an unsuspecting participant to answer a question or give an opinion.
So – we have no excuse not to give them a try.
My conversation with Norma steers to how it is difficult to make friends at an "older age." These classes, filled with like-minded individuals, seem to be the perfect tonic for loneliness – so much a part of our society these days.
After listening to a lecture in the American Novel class, "why not reach out to a fellow participant," suggests Norma. Grab a coffee together and go home having engaged with a potential friend.
Outside of Vanderbilt's Osher classroom, shared interest groups meet to discuss books and restaurants and films. Norma, a big health and wellness fan, attends the monthly Sangha group.
"You are never too old to quit learning."
Her goal is to incorporate this mindful meditation practice into her routine. "I'm convinced it is healthy, and I know the data supports it," she says. She is diligent about her workouts at the Y, walks around campus, and the MindBodyGreen podcast.
Norma sits in on "as many classes as she can," learning from the instructors and also the motivated folks around her. "Never did I dream," reflects Norma, "after all my years at home with my girls, I'd be fortunate enough to return to a job and a career where I am fulfilled and inspired on a daily basis."
To learn more about Osher Lifelong Learning classes near you, click here. For classes in Nashville, click here.