Podcast – MaMere's Guest House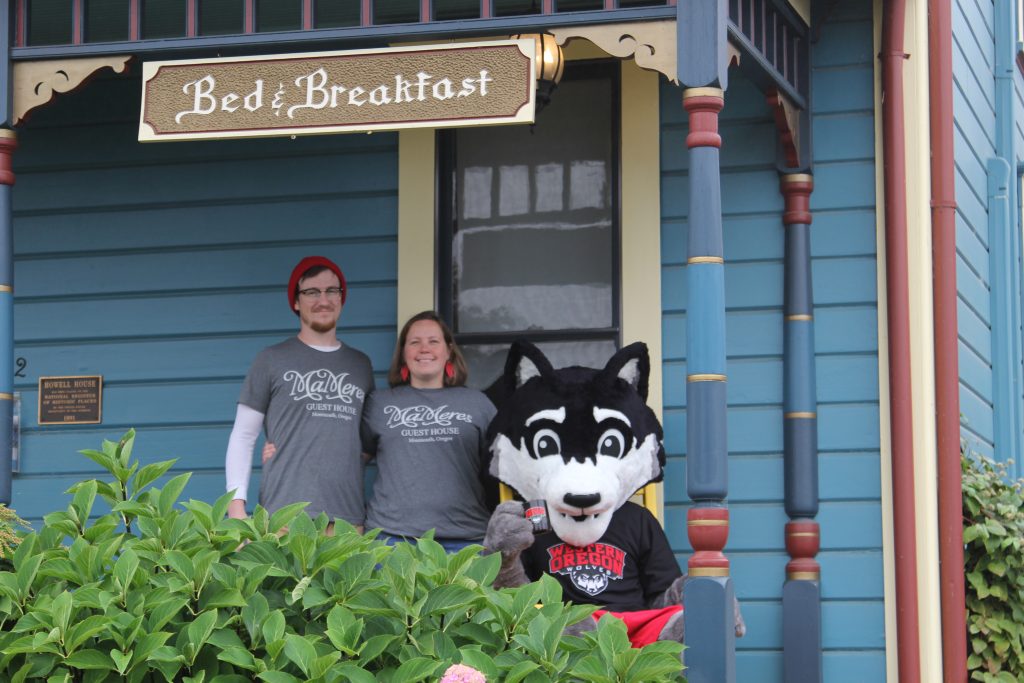 In this episode, Emily McNulty and I chat about her dream job as the innkeeper of MaMere's Guest house, a charming bed and breakfast in Monmouth, Oregon. We discuss the house's history, how she stepped into this career, activities to do in the Willamette Valley, her love of baking, and Emily's new thing.
I loved hearing about Emily's career change and her day-to-day duties as an innkeeper at MaMere's Guest House, an inn on the National Register of Historic Places. The inn is smack dab in the middle of hiking, biking, wineries, and gardens.
"No matter your level of pickiness, this place will surpass it." – Guest Review
In this episode, we mentioned:
The Wooden Shoe Tulip Festival–This family-friendly festival runs from March 24-April 30, 2023. Plan ahead to see the acres of spectacular tulips.
Adelman Peony Gardens—A beautiful sight from May 1-June 15, 2023
If you care to read more, here is another post on Willamette Valley travels
If you'd like to visit MaMere's Guest House, call for more information or book directly on their website.
Learn how to listen to a podcast
Photos courtesy of Emily McNulty
You may also enjoy Brooke Jones and Random Acts of Kindness. Or Iceland Travels with Erika Owen.