Dr. Bill Bellet – A Positive Perspective Exercise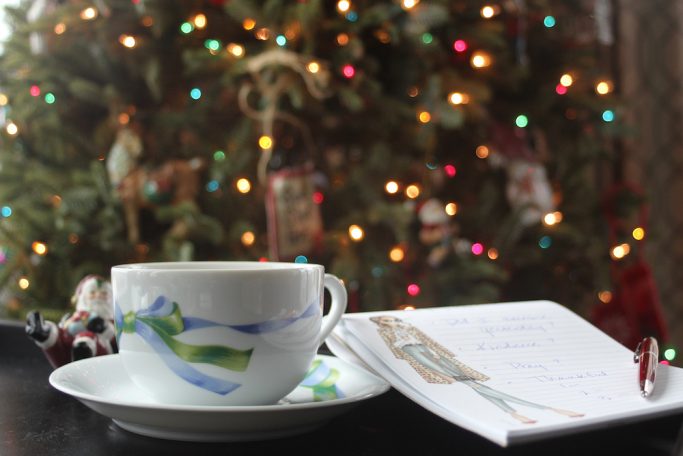 The 21-day project, outlined by Dr. Bill Bellet, seems simple enough. Perform four, easy tasks each day. If you skip one of the assignments for the day, you must start over with the entire three-week cycle.
Helpful to clients in Dr. Bellet's Nashville clinical and organizational psychology practice, this "challenge" consists of four daily components. Every day, for three weeks, you:
Write down three things you are grateful for – no repeats, something unique every day
Say a prayer
Exercise – even a short 10-minute walk or stretching session counts
Perform a random act of kindness
During this season of extra busyness, with everyone in a big hurry to get where they are going, I decide to take some time to reboot each day. Notebook and coffee in hand, sitting in front of my Christmas tree in the quiet morning, I start my day with this challenge.
I confess this exercise is tougher for me than I'd like it to be. The praying and thanking are automatic enough, but this is the time of year I postpone workouts more often than I'd like. And, although I consider myself a nice person, I can't always remember a specific good deed I performed the day before.
In his Nashville office, Bill laughs out loud when I ask if this challenge is a perpetual loop? Is it designed for participants to strive and fail, thereby making the activities a part of everyday life?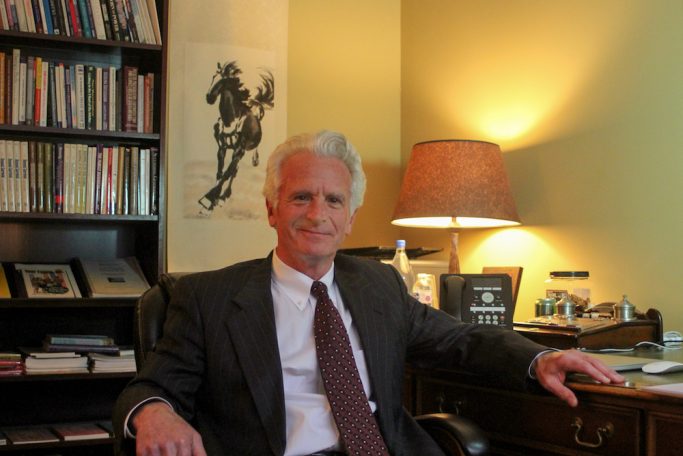 "Can YOU complete the full 21 days?" I ask the  psychologist who counsels executives, individuals, and couples.  Amused, Bill says, "For some people, this exercise is very easy. For others, it is impossible."
"The general purpose of this exercise," Bill explains, is to help his clients "develop a more positive perspective."  "We are all charging through life – striving for the next promotion, working to pull Christmas together, managing a hectic household," he continues. But we all need time, and often don't take it, to reflect on what we have.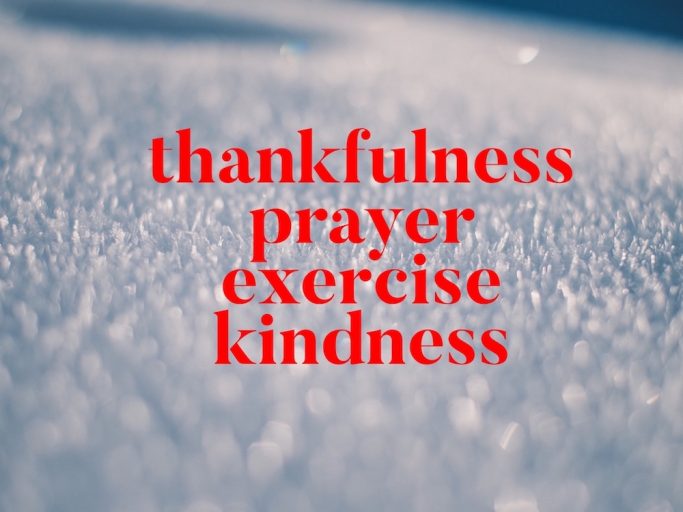 "Ours is a world of noise and commitments and do, do, do," Bill explains. A thankful spirit, prayer, taking care of our bodies, and doing a good turn for others all help us slow down and notice the beauty in our world. With this general sense of contentment, we tend to see things we often take for granted. "It's like you go from seeing the world in black and white to color," laughs Bill.
He assures me this exercise is all about trying and doing the best we can. Not intended to be an "accomplishment," it's about forming habits you go back to. "Like everything else in life," he says  "if you don't succeed, gather hope and start again."