Hassan Sharaff – Hydroponic Farming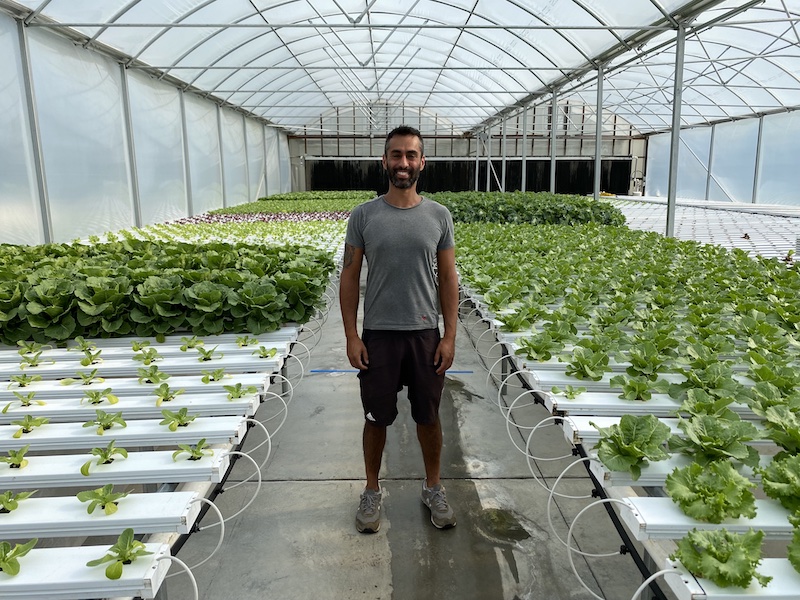 Hassan Sharaff had "no gardening experience whatsoever" when he and his dad built a greenhouse in their suburban New York backyard. While he experimented—on a small scale—with growing crops in water, he researched hydroponic farming and developed his business plan. 
Ten years earlier, Hassan graduated with a Mechanical Engineering degree from Vanderbilt University. He held positions in New York's financial community but grew unsettled. Like many young people, he "wanted to produce a product that benefited society and made a difference in peoples' lives." He longed to step away from his desk, get out of his office, and work with his hands.
Hydroponic farming checked all those boxes.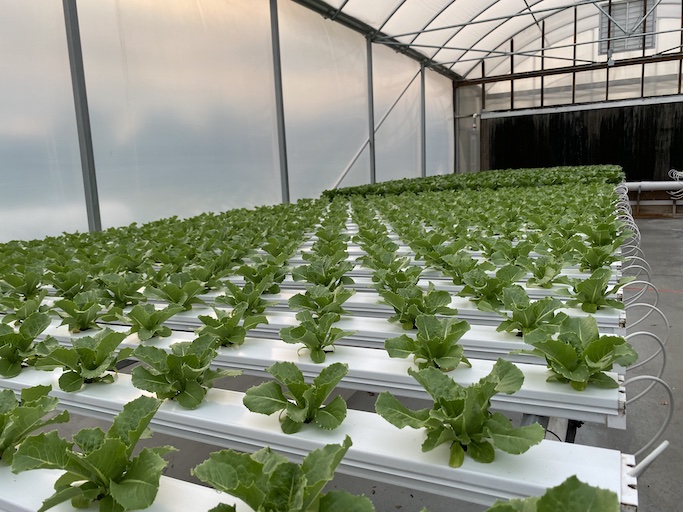 He began to search for the right city to establish a new business. A town with restaurant chefs who would appreciate the locally and responsibly grown, high-quality crops he'd raise. A city with "reasonably affordable land to build on." 
And Nashville was that city. 
In 2016, Hassan founded HydroHouse Farms, the first hydroponic greenhouse farm in the area. Situated on ten acres in Hermitage, TN, his property is a 25-minute drive to the bustling downtown and its abundance of restaurants. "I was lucky," Hassan says. "Nashville was becoming a vibrant food scene—very different from the city I knew as a college student—and I bought land before the area exploded and real estate prices skyrocketed."
Hydroponic farming—growing crops in sand, gravel, or liquid and adding appropriate nutrients—offers many advantages over raising crops the traditional way. Along with growing produce all year long in a temperature-controlled greenhouse, this type of farming requires 90 percent less water than basic farming. The same amount of leafy greens would require ten times the space outside.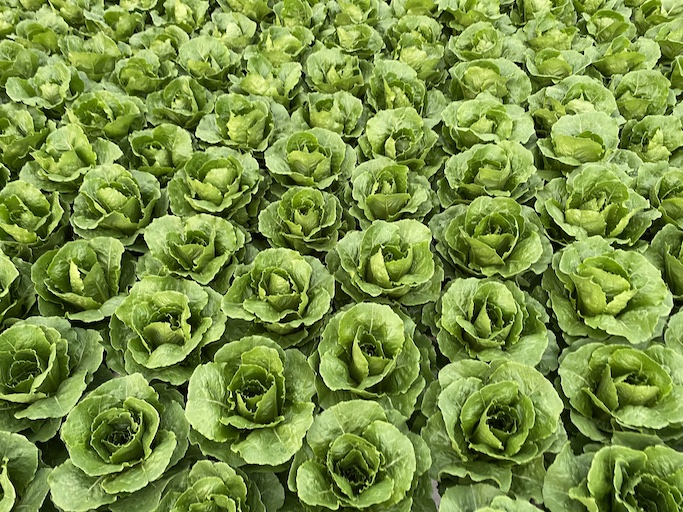 With no wind, drought, or pests to fight, and nutrients delivered straight to their root systems, the plants live a carefree life. All they have to do is sit back, relax, and thrive.
In Hassan's greenhouse, lettuces, kale, herbs, and arugula flourish all year. Built to take advantage of the greatest natural light, the greenhouse offers space for more than 12,000 plants. The temperature is regulated by heating fans, a cooling "wet wall", and vented windows.
All the leafy green crops begin life in the nursery. Hassan and his crew plant the seeds, place them beneath LED lights, and baby them for the first week or two of their existence. Once tiny sprouts shoot up, the plants move to the main greenhouse, with its natural light. 
Dinosaur (Lacinato) kale, arugula, and lettuces grow in long channels. A 24/7 stream of nutrient-concentrated, recirculated water trickles through the channel gullies and irrigates the root systems. Hassan explains he uses the NFT— Nutrient Film Technique—watering method, ideal for leafy green crops. "We feed the plants with calcium, nitrogen, magnesium, and potassium," he says. "Just the basics. Everything our plants need, and nothing else."
As we wander through the greenhouse, Hassan pinches off a stem of wasabi arugula for me to sample. Spicier than any green I've ever eaten, the taste is similar to horseradish. "And the area chefs love it," says Hassan. 
Since founding HydroHouse Farms, Hassan has ridden a rollercoaster of ups and downs. He had a lot to learn to get up to speed with this operation. Of course, his science and technical background came into play, but experimentation and adjustment did too. "I've figured out managing the environment accounts for fifty percent of the success. Mixing the nutrients is the other fifty," he says.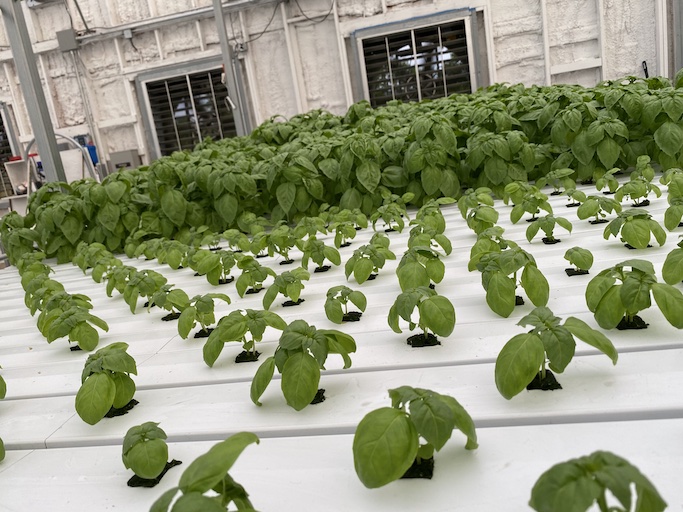 "It's hard to find places to visit and learn about hydroponic farming," says Hassan. "Education is a big goal for us, and we want to provide a place to teach and inspire." Local engineering students work on various projects at the farm, developing skills and knowledge of this growing method.
Rightfully so, Hassan is proud of what he's built. He grows healthy, delicious food for his community year-round. His job and products benefit the folks near him, make a difference in others' lives, and allow him to work with his hands. Check. Check. Check. 
Local residents may contact Hassan for retail purchase, pickup, or delivery. Or stop by Louisiana Fresh Seafood in Mt. Juliet to stock up on HydroHouse Farms products and other local market goods. 
Photos courtesy of Hydrohouse Farms