Festive Holiday Cookies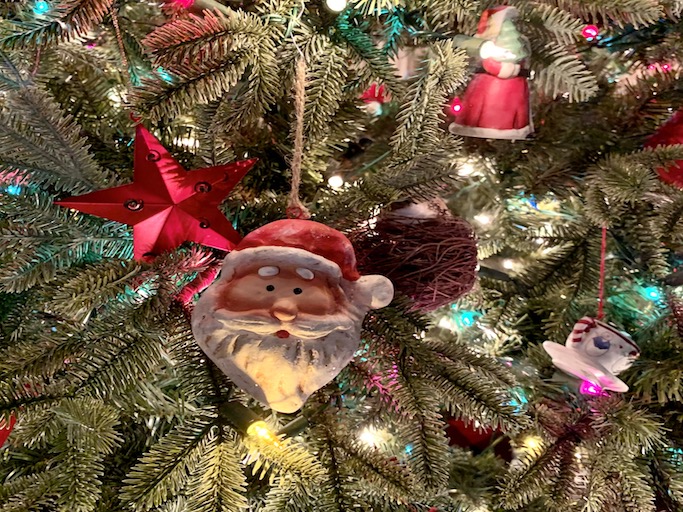 I'm somewhat of a cookie monster. I love to bake them, gift them, eat them. Really, what can be better on a cold December morning than holiday cookies and coffee for breakfast? Maybe that's why—when she talks—my granddaughter will call me Cookie.
Here are a few of my favorites for the holidays. Delicious cookies from bloggers who churn out drool-worthy baked goodies on a regular basis. And one from my grandmother. Enjoy, happy baking, and I'd love to know what you think.
 

The Browniest Cookie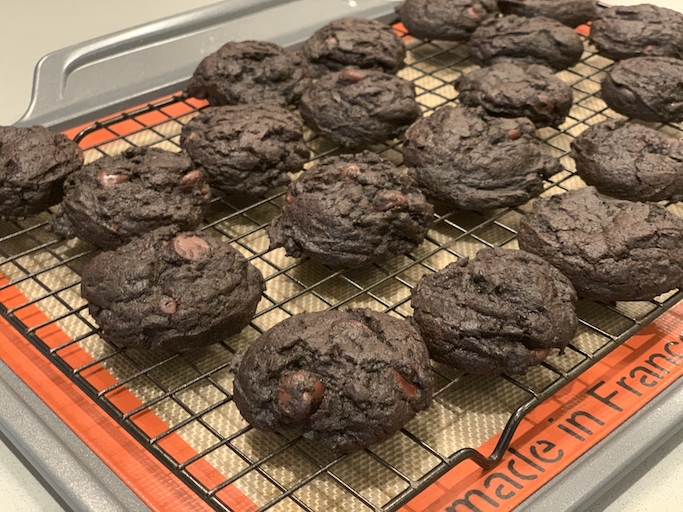 When you can't decide if you'd like a brownie or a cookie with your glass of milk or morning coffee… This cookie "contains everything great about brownies (crackly exterior, plush, fudgy interior, distraction-free chocolate) in a one-bowl scoop-able dough," says Deb Perelman.  Smitten Kitchen, the blog Deb writes out of her tiny Manhattan kitchen, is a go-to for relatable, approachable recipes certain to turn out well.
Cranberry Pistachio Sugar Cookies
and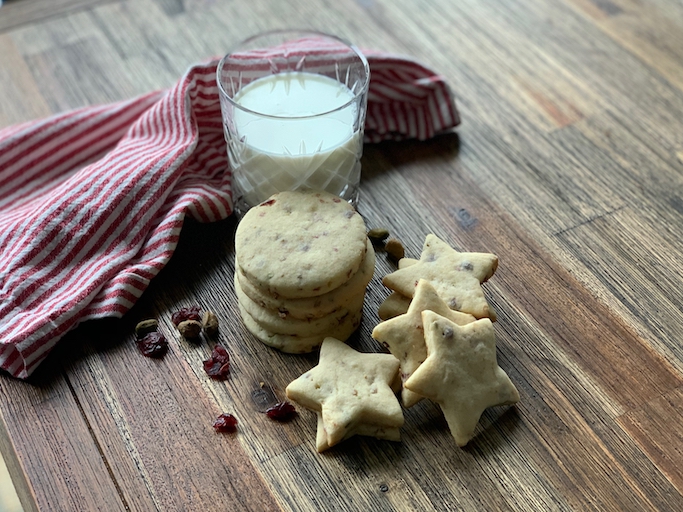 Peppermint Candy Canes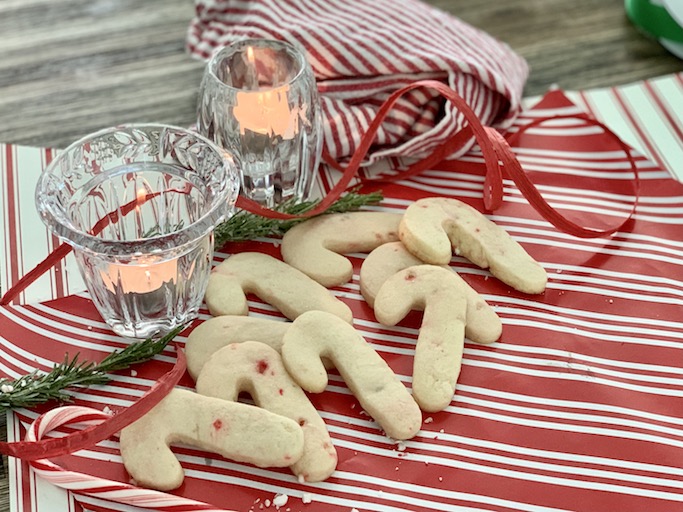 During the pandemic, I grabbed Jenny Keller's cookbook and followed her instructions to create adorable sugar cookies shaped like hedgehogs and popsicles and fishing vests. And the scrumptious buttercream frosting!
And now it's time for her holiday cookies. Yes, you do have to roll these out, but you skip the labor-intensive frosting. Instead, for peppermint fans, add 1/2 cup of crushed candy canes (a food processor works well) to the sugar cookie dough. If you're making the cranberry pistachio cookies, mix 1/2 cup of chopped dried cranberries and 1/2 cup of crushed pistachios (again, food processor) into the dough. Roll, cut, bake, and serve. (I sometimes use almond instead of vanilla.)
Someday, I hope to visit Jenny Keller's bake shop near Seattle. And I can't wait!
Snowballs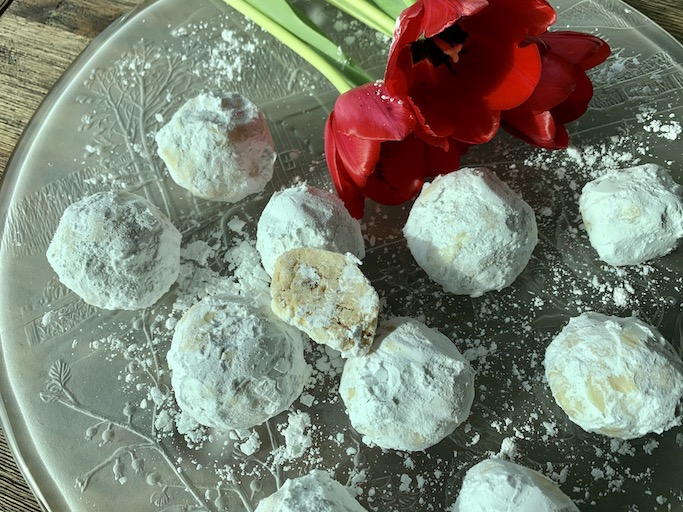 Sometimes called "Mexican wedding cakes" or "Russian tea cakes," these divine little treats melt in your mouth! Along with these confectioner's sugar-drenched gems, Michelle has pierogis, mac and cheese, quiches, and a whole array of mouth-watering baked goods on her blog, Brown-Eyed Baker. She also has a helpful baking ingredient substitution list. And Nutella cookies. I'm making those next.
Snickerdoodles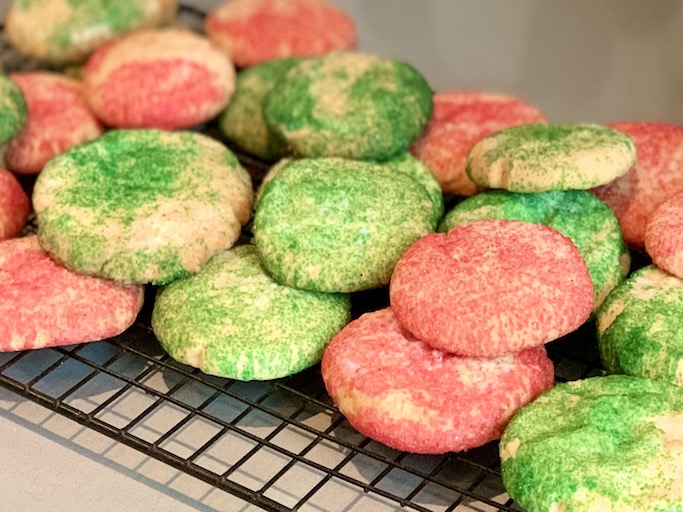 A recipe passed down from my grandmother and mom, these were called sugar cookies in my family. Every December, my mom made a huge batch and stored them in a leftover Charles Chip tin. Anyone else remember potato chips delivered to your doorstep? My boys loved the cookies too. And so, I included them in the family cookbook I made for my grown sons several Christmases ago.
1 stick butter, room temperature
1/2 cup vegetable oil
1/2 cup sugar
1/2 cup powdered sugar
1 egg
1 teaspoon vanilla
2 1/4 cups flour
1/2 teaspoon baking soda
1/2 teaspoon cream of tartar
1/2 teaspoon salt
Oven 350 degrees. Bake 15 minutes.
Beat butter, oil, and sugars in large bowl. Mix in egg and vanilla. Add flour, baking soda, salt, and cream of tartar. Cover and chill 30 minutes to overnight. Butter baking sheets or use Silpat or parchment paper. Roll dough into balls. Roll balls into colored sugar or cinnamon (1 tablespoon) sugar (3 tablespoons) mixture. Place on baking sheet. Dip flat-bottomed glass into water to moisten, then dip into sugar and press dough down (maybe to 1/2 inch). Bake until light brown. 
Christmas Chocolate Chip Cookies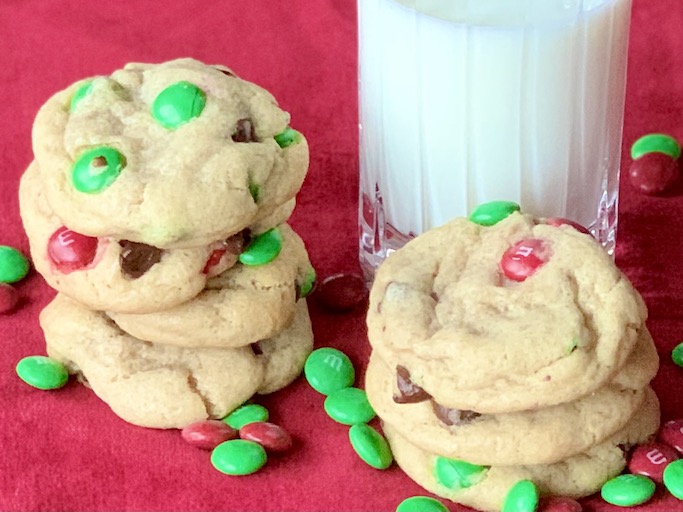 How can you go wrong with colorful M and M's and chocolate? This recipe, published by Half Baked Harvest via Sally's Baking Addiction, went together quickly. No mixer required. But I did whisk. Thanks to Jan and Lisa, I know to do that now when the recipe calls for it. A personal favorite!
Have fun!
P.S. A charitable gifting app,  children's thank you notes,  a healthy recipe developer, and Girl Scout cookies