Feast Your Eyes on These Beautiful Cookbooks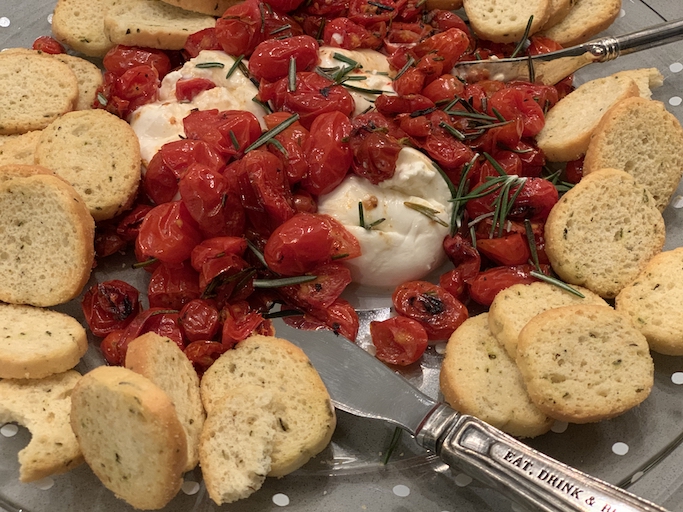 As we usher in the season of more cooking and eating and gathering (in small, socially distant groups, of course), I bring you cookbooks. Here are a few favorites for everyday or special cooking. And welcome gifts for your holiday host/hostess—or yourself!
The Well Plated Cookbook by Erin Clarke
With her cookbook's beautiful and warm recipe commentary, Erin comes across as a girlfriend. The friend who wants us to succeed in the kitchen and enjoy eating her Slow Cooker Bolognese and Book Club Salad and Caprese Chicken Skillet as much as she liked developing them for us.
Erin began creating recipes as a way to manage her health and diet. Her healthier, cleaner, grown-up versions of grilled cheese sandwiches and mac and cheese are comfort food at its best. What do you do with the leftover bits and pieces of nuts, seeds, and dried fruit in your kitchen cupboards? No-Bake Granola Bars will help use up those odds and ends and become a staple in your home.
This is the book I turn to after a trip to the farmer's market. What can I make with spaghetti squash or eggplant or those last juicy tomatoes of the summer? Unlike some cookbooks where my results aren't always as tasty as the pictures make them look, I can always count on Erin's recipes to deliver. And her photographs are luscious too.
Half Baked Harvest Super Simple by Tieghan Gerard
I have Audrey to thank for introducing me to this cookbook and drool-worthy Instagram feed.
Audrey, and a group of friends in California, have a fabulous idea to beat the winter blues. The women all bought a copy of Tieghan Gerard's new cookbook, Half Baked Harvest Super Simple.  They plan to cook different recipes during the dreary winter months, then meet on Zoom to compare and discuss.  A cookbook club!
According to Tieghan, "Step one to super simple cooking is a well-stocked pantry." The first several pages of this cookbook are devoted to lists of items we should all have in our pantry, refrigerator, and freezer. With her suggestions, her recipes—and others too—go together in minutes.
When I paged through the copy I bought this week—wow! A bevy of easy-to-make comfort food to get us through the next few months—and beyond. Broccoli Cheddar Soup with Seasoned Pretzels floating on top.  Potato and Burrata Pizza. Pumpkin and Sage Lasagna. Breaded Lemon Chicken. Short Ribs with Sweet Potato Mash.
Does anybody want to start our own cookbook club?
Skillet Love by Anne Byrn
After flipping through Skillet Love, I dug into my kitchen cupboards to retrieve the cast iron skillet I hadn't seen in decades. Once I scrubbed it with salt and seasoned it with oil (instructions in the cookbook), I attacked the delicious, hearty foods featured in this book.
Twenty years ago, Anne Bryn rose to dessert fame with The Cake Mix Doctor. You may have it on your kitchen shelves. Skillet Love, her latest cookbook, is also loaded with scrumptious cakes and desserts. Hands down, my favorite recipe in the book is the skillet chocolate chip cookie. A crowd-pleaser—every single time.
I don't gravitate toward the seared or fried meat recipes, but I've had a ball experimenting with an array of ingredients for the skillet pizzas. The simple pound cake is a wonderful holiday treat for neighbors, hairdressers, or colleagues. And the pumpkin bourbon tart is a lovely way to cap off a special meal.
The Defined Dish by Alex Snodgrass
"I'd love to author a cookbook someday," Alex said as we sat on her Texas patio and nibbled the crispy chicken salad she'd prepared.
And now she has!
In her New York Times bestseller, Alex focuses on what she does best—simple, quick dinners with fresh, whole ingredients. Her recipes, organized in sections with labels like Better Than Takeout (think Mongolian Beef Stir Fry), Tacos Y Mas (the enchiladas!), Curried and Spiced (I love the Stuffed Acorn Squash), Date Night Dinners (Walnut Crusted Scallops with Butternut Squash Puree is much easier than it sounds), and Cleaned-Up Kid Food (Hamburger Helper) inspired me to venture into new cooking territory and enjoy experimenting in the kitchen again.
Although you won't find breads or desserts or breakfast casseroles in this book, you will discover a whole array of healthy recipes with big, bold flavors—and, often, a spicy kick.
At first glance, readers may be dismayed by ingredients such as ghee, arrowroot flour, coconut aminos, and coconut milk. But fear not! I've prepared more than half of the book's recipes, and I promise….butter, cornstarch, soy sauce, and greek yogurt work just as well!
Cookie Class by Jenny Keller
Who doesn't love a whimsical, colorful, frosted sugar cookie?
It is a daunting task to roll out the dough and cut it into shapes—trees, ornaments, bears, turkeys. Whipping up the perfect buttercream frosting takes patience. But baker extraordinaire Jenny Keller leads readers through the steps in a systematic—and fun—way.
I discovered this book last December, improved my decorating techniques during the pandemic, and I am now addicted! Like most things in life, the more you practice, the easier it is. And, even the mistakes taste delicious!
Cooks may follow Jenny's instructions for the delightful cookie shapes in her book—including spacemen, campfires, pool floats, flowers, vegetables, and forest animals. Or her photos may inspire readers to create their own fun designs.
Someday I hope to visit her bakeshop, in Seattle, and sample all her luscious treats. Enjoy browsing this cookbook with a tall glass of milk!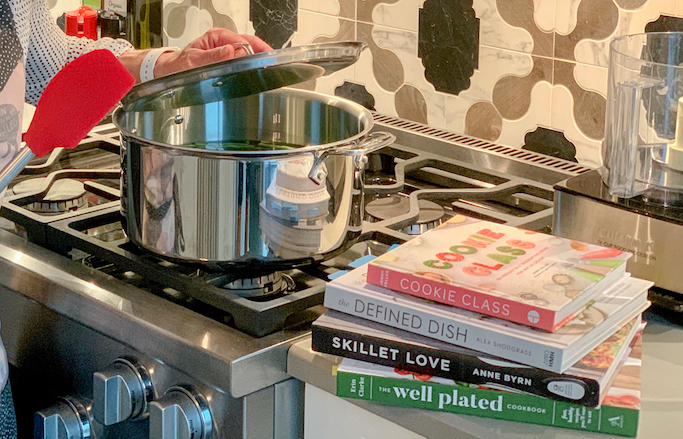 The Mexican Home Kitchen by Mely Martinez
Transport yourself to a Mexican home and dinner table. In this mouth-watering cookbook, Mely Martinez has compiled typical dishes, with approachable, budget-friendly ingredients, enjoyed by Mexican families.
One of eight children, young Mely gathered tomatoes, peppers, and zucchini from her grandmother's riverbank vegetable garden in Veracruz. She helped grind corn to make masa and mash beans for the farmworkers' lunches.
Over the years, she collected traditional homestyle meal recipes from the 29 towns she lived in across Mexico. Many of the entrees may be a little complicated, but the soups…. Oh, the soups! Lentil, Tortilla, Cream of Potato! And scrumptious salsas, guacamole, and pico.
When was the last time you tried a brand new, out-of-your-box dish?
Happy cooking—or simply browsing—these lovely cookbooks!
PS. A barbecue guy,  pumpkin recipes, and a cookbook review