Pumpkin in the Kitchen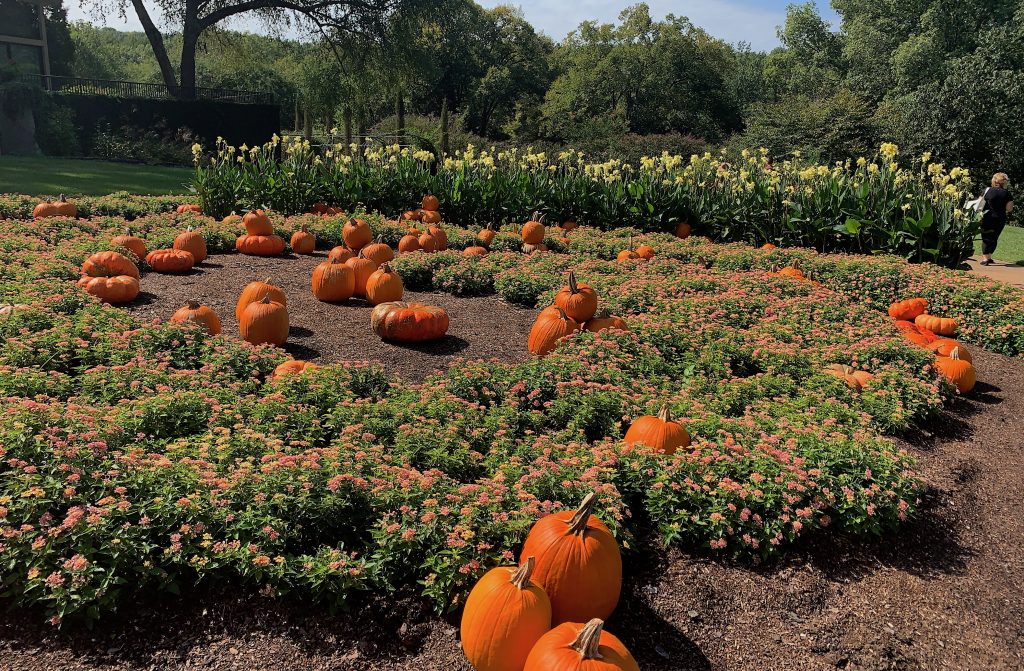 Colorful trees, crunchy leaves, pretty mums on doorsteps… When the calendar flips to October, I turn to all-things pumpkin. I love the cozy and delicious smells of cinnamon and nutmeg and vanilla warming up our home. Even if it is still 80 degrees outside!
Here are five of my favorites. Pumpkin treats from recipe developers who come up with wonderful food combinations again and again. Enjoy – and I'd love to know what you think.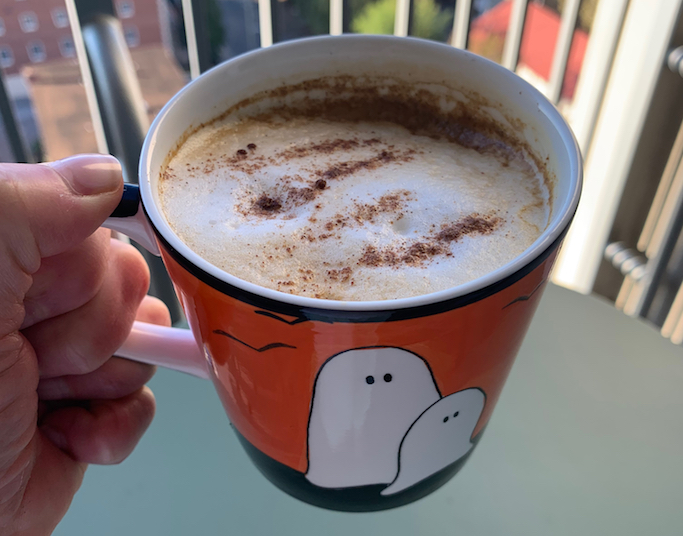 As soon as autumn arrives, I'm a sucker for pumpkin spice lattes. But the traditional versions are loaded with sugar and fats. Ashlea Carver Adams (All the Healthy Things) brings us a cleaner, healthier adaptation. Easy to mix together, it still packs the same happy feelings. A heavenly way to kick off the weekend. (I use regular, rather than oat, milk)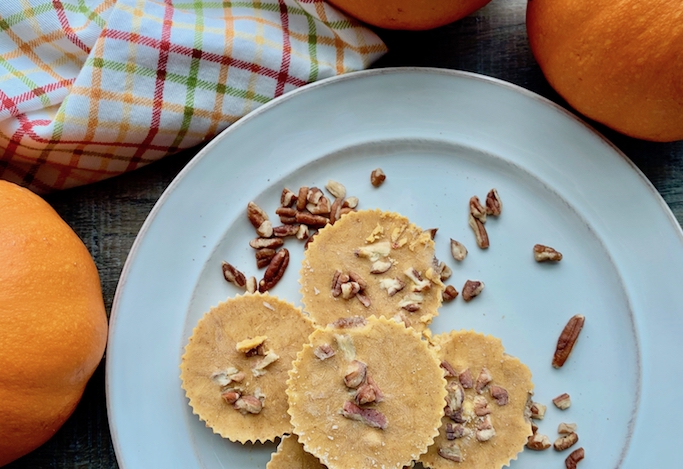 You know I'm a huge fan of Alex Snodgrass. At The Defined Dish, she focuses on healthy, weeknight dinners. "I'm not a baker," she says. Well, these gems don't require an oven, and I keep them in my freezer throughout pumpkin season. Simple to whip up, they are the perfect mid-afternoon treat or tiny bite of dessert to sneak during a Netflix show. In my kitchen, I sub regular (instead of pink) salt, use greek yogurt (rather than coconut milk), and skip the collagen peptides altogether. Yum!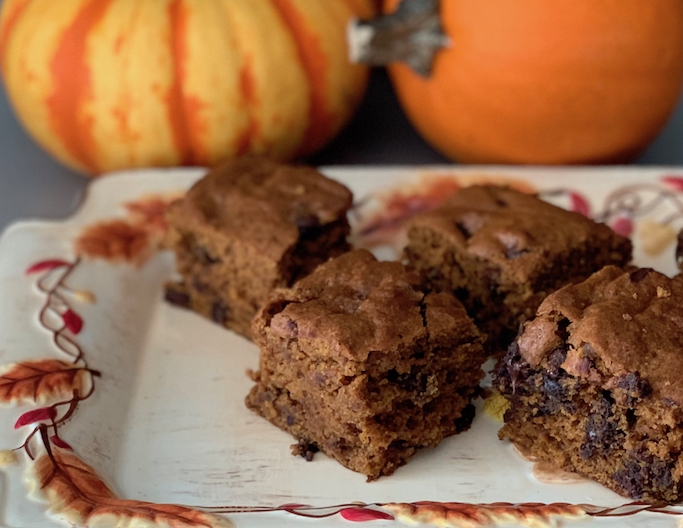 Mike Johnson's site, Mike Bakes NYC, is loaded with decadent, mouth-watering desserts that you must taste to believe! They go together quickly and have easy-to-follow instructions. And – because they are delicious –  I make them again and again! His cookbook, Even Better Brownies, arrives in December, and I can't wait. (These blondies are equally luscious with only dark chocolate chips)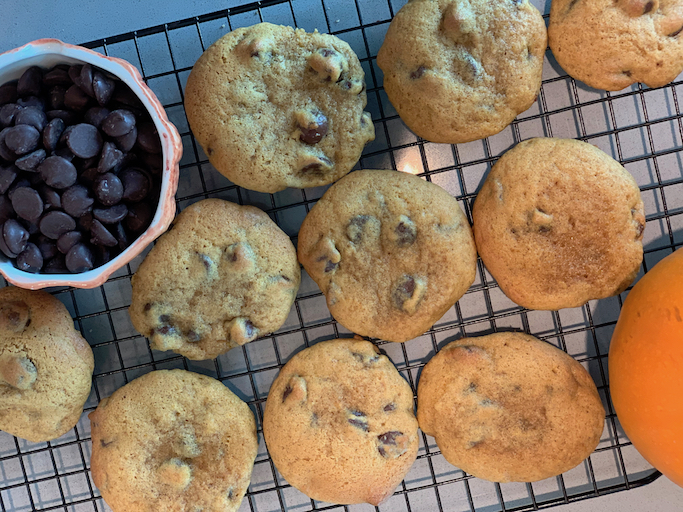 I've been called a cookie monster – love baking them, adore eating them. If you like the combination of chocolate and pumpkin, I promise Becky Hardin's (The Cookie Rookie) concoction will not disappoint. After our building's employees gobbled up the batch I delivered, they asked if I would make them again. A good endorsement!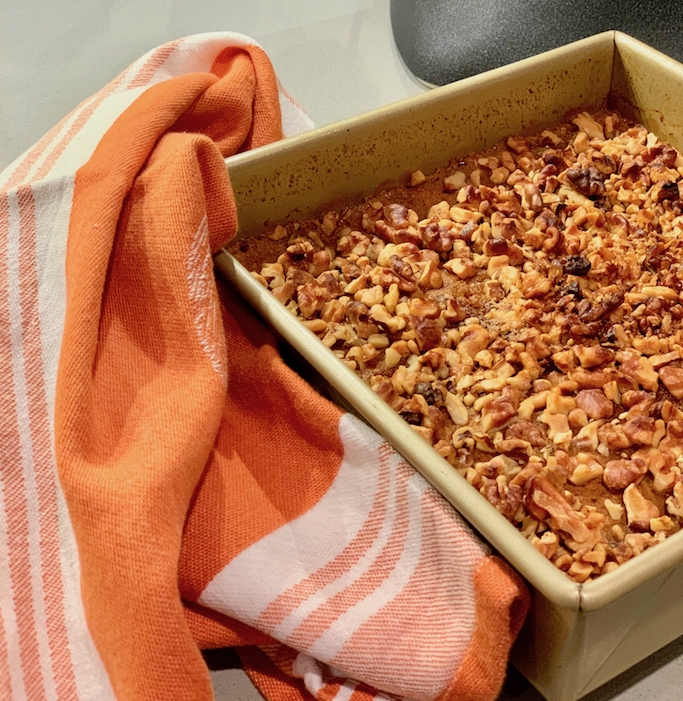 The couple who cooks together….You may have spotted Sonja and Alex Overhiser on television or in a foodie magazine. Their plant-based cooking blog, A Couple Cooks, brings readers a vast assortment of vegetarian dishes. When my husband devoured this oatmeal -with a dollop of yogurt on the top – I knew I had to make it again. Happy Sunday morning!