Gaili Schoen and Two Summer Reads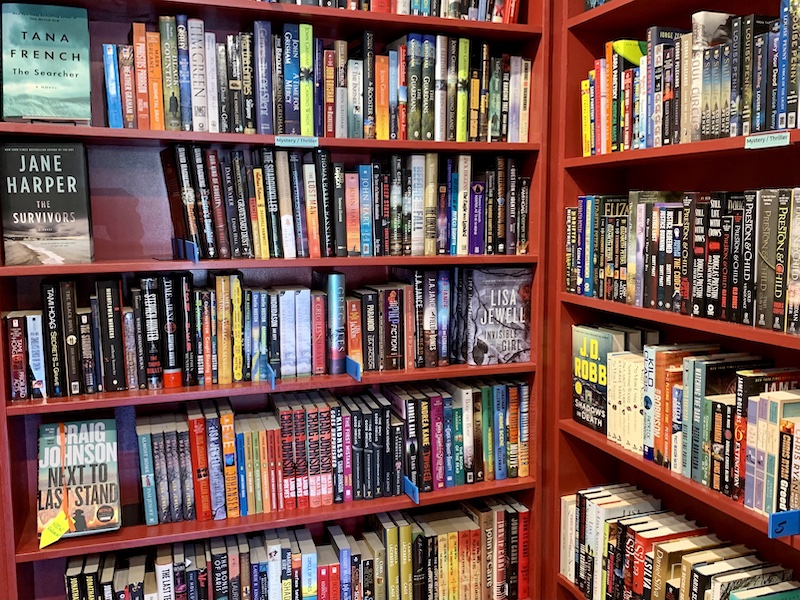 Gaili here, and I'm excited to tell you about a couple of summer reads I've enjoyed! I love the phrase summer reads; the light-ish books to read as you sip a cold drink. Or listen to while you take your morning walk. Bloomsbury Girls, a historical fiction novel, and Iona Iverson's Rules for Commuting, contemporary fiction, are both fun books that take place in London. Let's enjoy a vicarious holiday in Europe. Together!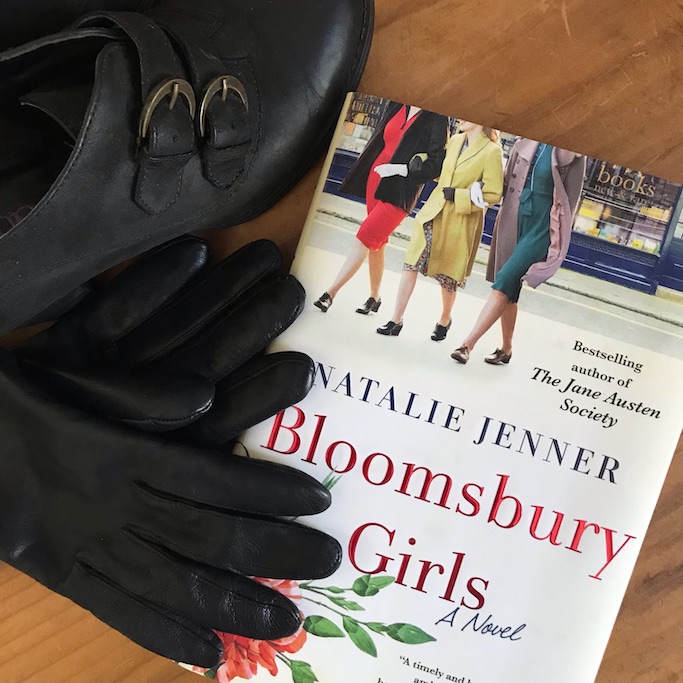 Bloomsbury Girls by Natalie Jenner
Bloomsbury Girls centers around three engaging women who work at Bloomsbury Books, a bookstore in the center of 1950s London's most literary neighborhood. Evie has recently graduated in the first class of women to earn degrees at Cambridge. She is passed over for a research position in favor of a smarmy male graduate who appropriates her research for his selfish gains. Through an important connection, Evie goes to work in Bloomsbury Books' Rare Books section, hoping to find an undervalued book she knows buyer Frank purchased for the store. Vivien, a bookseller in the Fiction department, works with Alec, whom she refers to as "The Tyrant."
"From the start, Alec and Vivien were rivals, and not just for increasing control of the fiction floor. Every editor that wandered in, every literary guest speaker, was a chance for them to have access to the powers that be in the publishing industry. As two secretly aspiring writers, they had each come to London and taken the position at Bloomsbury Books for this reason."
Grace is secretary to the general manager, Mr. Dutton.  She is weighed down by her marriage to dark-tempered and abusive Gordon and has told no one about his post-war breakdown and unemployment.
Though Evie, Vivien, and Grace have a plethora of creative ideas for increasing the bookstore's visibility and sales, they are granted few opportunities by Mr. Dutton. He is more interested in upholding his stringent 51 rules than boosting store profits.
With help from high-profile patrons, heiress Peggy Guggenheim and author Daphne du Maurier, the three women work together to save themselves and the bookstore.
Bloomsbury Girls is a follow-up to Jenner's first novel, The Jane Austen Society. It's definitely not necessary to read The Jane Austen Society first. But, since it is such a wonderful novel, I suggest reading them both!
Hardcover 368 pages, Audiobook 12 hours, 29 min.
Iona Iverson's Rules for Commuting by Clare Pooley
Iona Iverson's Rules for Commuting is a delightful tale of a group of London train commuters. They seem to have nothing in common, yet become the best of friends.
Iona, a 57-year-old "magazine therapist" (aka advice columnist) with an ageist/sexist editor,  has a glamorous past, a wife she adores, and a strong, yet engaging personality. Piers is a loud, arrogant, and seemingly wealthy futures trader who hates his job. While on the train, he chokes on a grape, and Sanjay, an oncological nurse, rushes in to perform the Heimlich maneuver.
Although dubbed a hero, Sanjay suffers from anxiety. He also has a mad crush on fellow train friend, Emmie, an ardent reader and digital marketer who is—unfortunately—engaged. Martha, a high school student with an ineffectual mother, is a victim of bullying and ostracism. Jake is a 40-something personal trainer who owns a gym, and David is a lawyer in his late 60s experiencing marital trouble.
Iona orchestrates and masterminds the initial interactions, and the characters' lives begin to intersect.  The commuters realize each of them has much they can gain from, and contribute to, the others.
"Why had it taken [Iona] so long to see her train carriage as a fascinating portal into other peoples' stories?… At a time when her life had felt like it was totally unraveling, the train gang had stopped her brooding."
Iona Iverson's Rules for Commuting is a great summer read with the perfect blend of dry humor, depth of character, adversity, and growth. I particularly recommend the audiobook.  Narrator Clare Corbett's artistry with voices adds immensely to the experience.
Hardcover 352 pages, Audiobook 8 hours, 38 min.
Happy reading!