My Favorite Things To Do Along 30A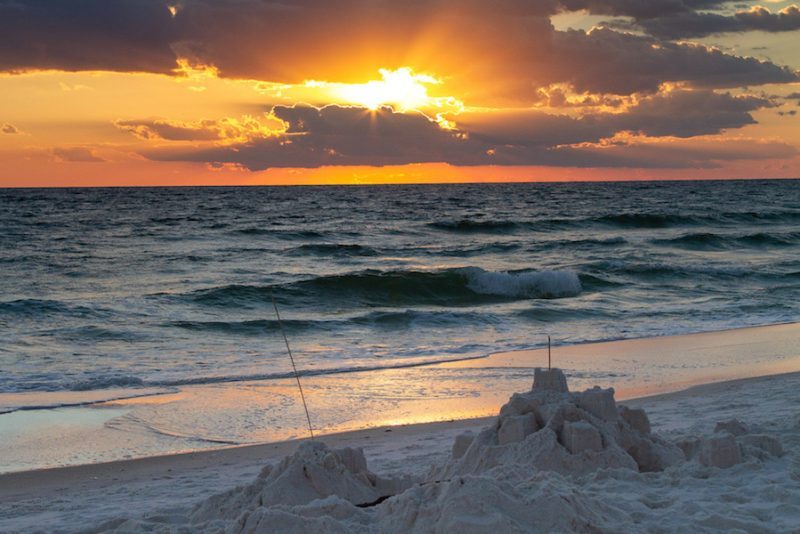 Scenic Highway 30A, a 24-mile stretch of the Florida Panhandle between Destin and Panama City, is my happy  place. Watching dolphins play in the emerald surf, I walk for miles on the beautiful beaches. It never gets old….
Here are some of my favorite things to do along 30A—and I know my list will change every now and then. I hope you enjoy checking out a few of these ideas—leaving plenty of time to nap under an umbrella, build a sandcastle, and lose yourself in a good book.
Please let me know which places you visit. Or those I may not know about. I'd love to hear what you think!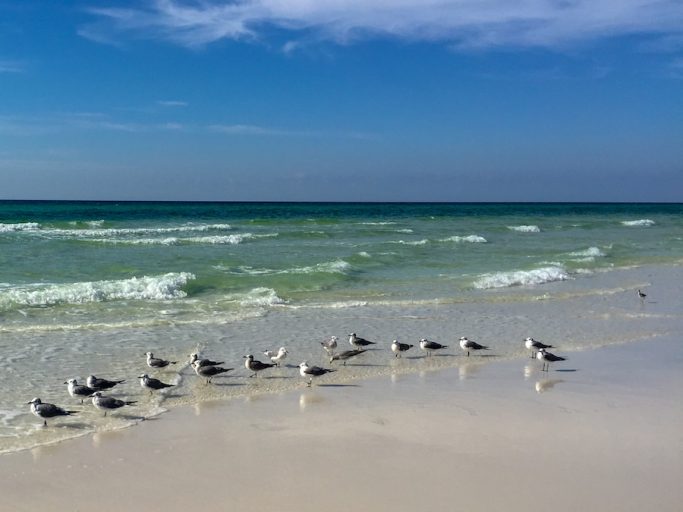 MEALS – SUNRISE TO GORGEOUS SUNSET
Many restaurants are closed on Sunday, so check before you head out. Most offer a menu for the littles, and "upscale beach" pricing is the norm. After days filled with sunshine and fresh air, things wrap up early at the beach. By 9pm, most places are closing up.
Surfing Deer, Seagrove – This is my current favorite restaurant along 30A —and not because, unbelievably, my colorful back is featured in a photo on their website! I love everything on this seafood-focused menu, and their vegetarian options are excellent. If you can't snag a reservation, the pretty bar serves a full menu. Dinners only, reservations necessary, valet parking.
George's, Alys Beach – They do not take reservations, and this fun spot is usually hopping. With no huge space to hang for a table, dining on the early side may be a good idea. Who won't love a seafood plate with hush puppies and grits on the side? A nice walk from Rosemary Beach, open for lunch and dinner.
The Perfect Pig, Seagrove and Gulf Place – Serving breakfast, lunch, and dinner, the bacon-inspired menu is consistent, and the vibe is casual. Even though I am at the beach and wearing a swimsuit, the meatloaf with cheddar mashed potatoes (oink! oink!) and the fig flatbread are my go-tos. Full bar at Blue Mountain location, beer and wine only at Seagrove. 
Stinky's Fish Camp, Santa Rosa Beach – A mainstay along 30A, be prepared to grab a drink and wait for a table at this laid back (Saltine crackers instead of bread), lively seafood joint. Offering several seafood specials each day, they will cook your fish however you prefer. Tired of grouper and snapper? Check out Taco Tuesday. Lunch and dinner, small wine list.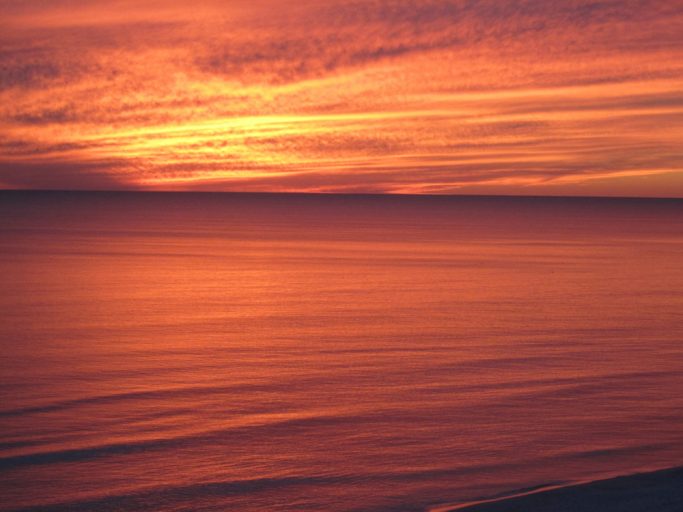 Borago, Grayton Beach – A favorite among locals, Borago never disappoints! Service is friendly, drinks are great, and the food is outstanding. Although  hard to pick, my favorite entree is the Grouper Nicoise, served alongside mashed potatoes and haricort verts. Pasta dishes will serve two, or take half home for tomorrow's lunch. Reservations accepted for porch or indoor dining. 
Black Bear Bread, Grayton Beach –  Grab a coffee, muffin, or sandwich on fresh-baked bread, and head to the beach. By the way, you do know there are black bears around here, don't you? Open 7-3, (8 am Sundays).
The Wine Bar, Watercolor – Put your name on the list (or use the No Wait app), and plop in a wooden rocking chair on the patio.  Even better, have a drink from their plentiful wine list. Seared ahi tuna salad, smoked snapper dip, and gourmet pizzas make this a favorite outdoor dining stop when girlfriends visit. Serving lunch and dinner, wine and cheese shop attached.
Edwards, Rosemary Beach – Enjoy upscale, relaxed dining in the courtyard or indoors. Tourists and locals rave about the creative dishes including sea scallops, mac and cheese, filets, and parmesan grits. No reservations.
Blue Mabel, Blue Mountain Beach –  Unassuming Blue Mabel serves up delicious, seasonal meals and a fabulous Sunday brunch. Trained at New Orleans' famed Commander's Palace, the chef puts a creative spin on dishes like smoked chicken thighs and skillet grilled tuna. And the burgers—yum!
Shunk Gulley Oyster Bar, Santa Rosa Beach – If you happen to catch a gloomy day at the beach, this ultra-casual (think golf, beach, or biking attire) spot is the perfect place for lunch. Perched at a counter overlooking the waves, choose a fresh-catch of the day sandwich or basket (no bread). With plenty of parking (a rarity along 30A), Shunk's does a good job with creative, casual fare. 
Airstream Trailers, Seaside – Lining the sidewalks of the central business district, the trailers are a fun Seaside institution.  Choose among bbq sandwiches, gourmet grilled cheese, grass-fed beef hot dogs, smoothies, grain bowls, sno-cones (wedding cake for me), and key lime pie on a stick. Hours vary.
TREAT YOURSELF
Blue Mountain Bakery, Blue Mountain Beach – This local delight specializes in cinnamon rolls, muffins, scones, cookies, quiches, frittatas, and wraps. The scrumptious birthday cakes are perfect for special occasions, and the wraps make a great picnic to pack for the beach. Open 7 am-3 pm. Expect a line out the door.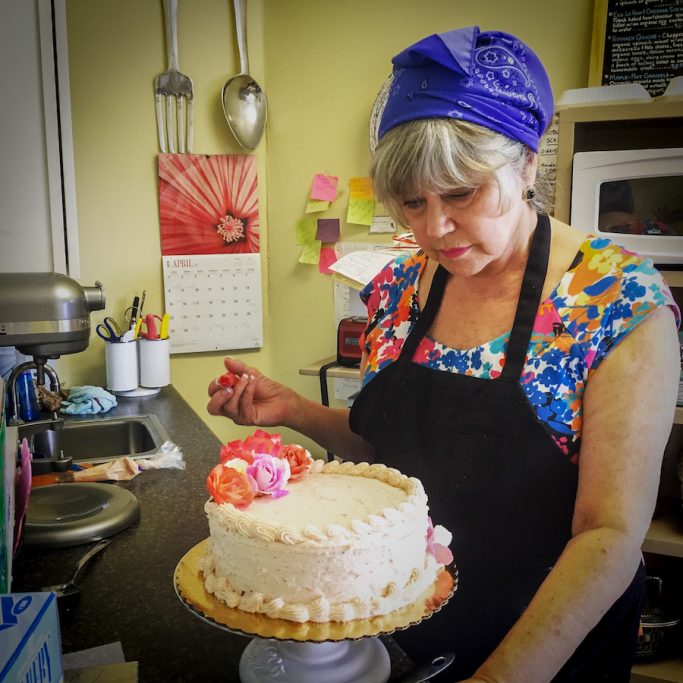 Charlie's Donut Trailer, Alys Beach – Even if you don't think you like donuts- stop here!!  Tucked back near the amphitheater, this cute Airstream opens at 6:30 am and often sells out. One red velvet, please!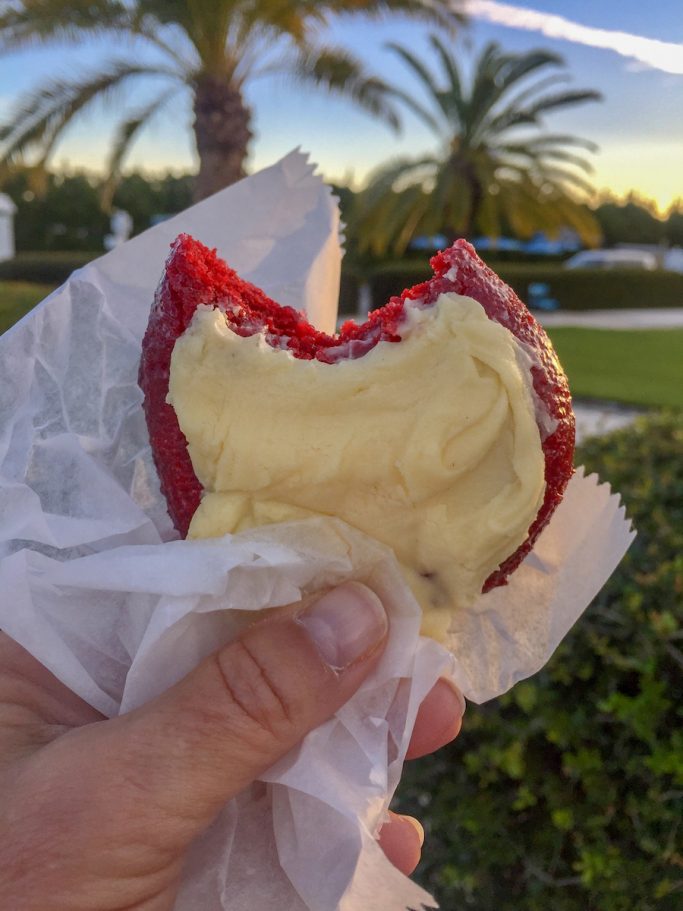 The Pearl, Rosemary Beach – Order a cocktail at this boutique hotel's rooftop bar, and watch the sun go down over the Gulf of Mexico. Cheers to a great vacation!
Pescado's Rooftop Bar, Rosemary Beach – Excellent cocktails and an even better view. Great way to unwind and toast to your day at the beach. 
Blue Mountain Creamery, Blue Mountain Beach – Dangerously walkable to my place, this may be the best ice cream I've ever had—depending on the flavors of the day. The line will be LONG, but it moves fast, and you will have time to debate peppermint bark or oatmeal cookie or graham central station. And, the house-made waffle cones and generous scoops are worth the wait.  
GET MOVING
During the busy season, be sure to rent bikes, e-bikes, sand bikes, and paddleboards before you arrive.  Your property manager can recommend the rental shop closest to you.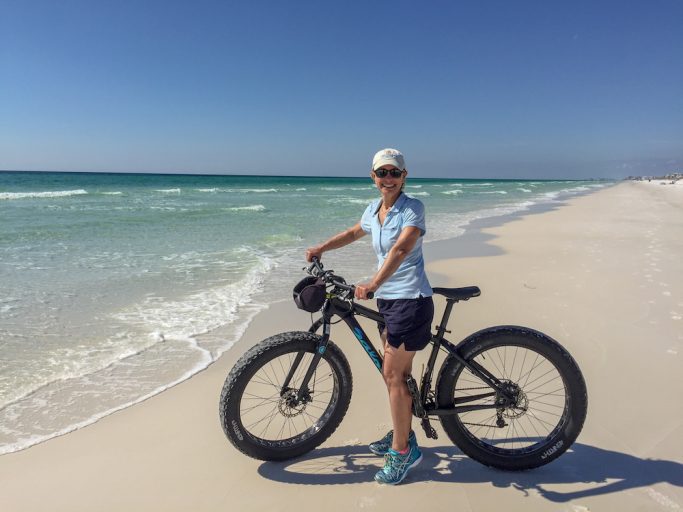 SHOP A LITTLE – OR A LOT!
Ann Hartley, Alys Beach – Ann travels the world to find treasures for her fashionable boutique.  You will discover chic resort wear, statement jewelry, gifts, and, my favorite – unique clutches.  Non-interested parties can wait for you in the wine bar around the corner.  
Beau Home Interiors, Grayton Beach – Beautiful shop filled with dreamy blues and greens, spiritual books and decor, and gorgeous home accessories and furniture.  Absolutely swoon-worthy.
Sundog Books, Seaside – Browsing this quaint shop is a great way to spend a rainy day or select your next beach read.  Knowledgeable staff and loads of treasures – books, puzzles, cards, stationery.
Modica Market, Seaside – At this adorable gourmet grocery, you'll find meals-to-go, beer and wine, baked goods, sundries, and meat.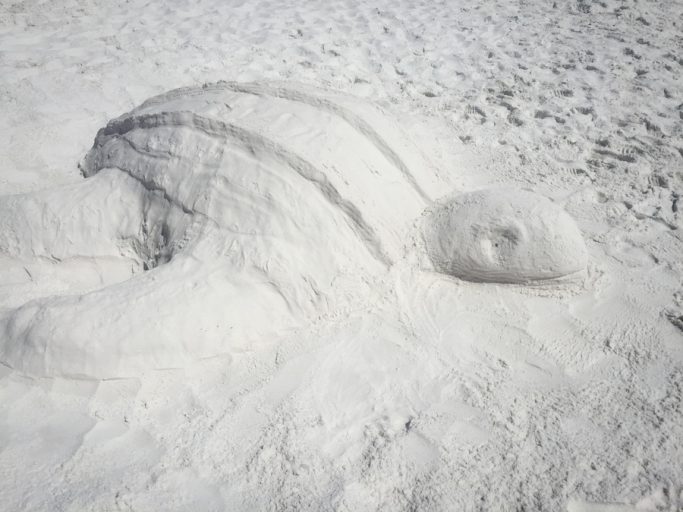 Shrimper's Seafood Market– My first and only stop for fresh seafood. Stocking some vegetables, bread, dips, and sauces, this is a one-stop market for getting dinner on the table.
The Shard Shop, Grayton Beach (next to Black Bear Bread) – On a rainy day, make your way to the Mary Hong art gallery and enjoy her work depicting sea life and beach scenes. Using her recycled glass technique, sign up for a class next door and make a souvenir of your vacation.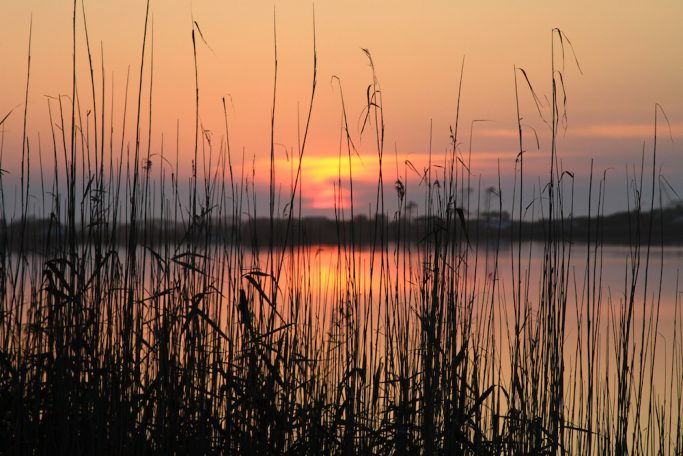 I only endorse what I love, and these opinions are totally my own – I am not receiving payment for the recommendations. 
PS—Favorite spots in Brooklyn and Nashville