Dr. Ann Neely – Picture Book Expert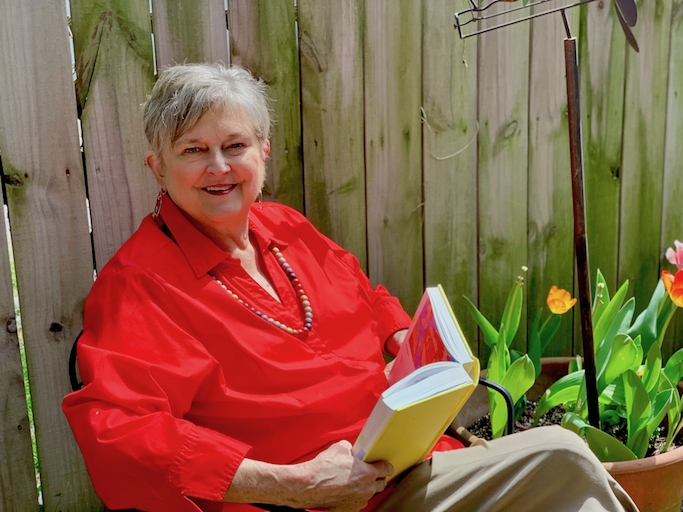 "Before we get married, I want you to take Dr. Neely's children's lit class," one of Dr. Ann Neely's students announced to her fiancé. "It will help to make you a better father."
For 35 years, Ann, one of the premier experts on children's literature in the country, read books published for the younger set—for a living. When she wasn't squiring visiting authors to public schools and non-profits or speaking at conferences around the country or giving opinions to national publications about the Dr. Suess controversy, Ann taught a bevy of classes at Vanderbilt University.
Along with those students enrolled in child psychology, pediatrics, education, or museum programs, almost anyone would enjoy a class with Ann. From the ins and outs of picture books to civil rights literature to refugee and immigrant stories, Ann's students took a deep dive into old favorites and the plethora of new releases for children and young adults.
Retired last May, Ann still teaches a freshman seminar. And loves it. "Although not the same on Zoom, the university environment and students help keep me engaged and involved," she says.
Ann's Favorite Picture Books
While some of us gravitate to picture books with animals or mermaids or trucks, Ann is partial to those with beautiful artwork. And diverse characters. "Just because we loved a book growing up, it doesn't mean it fits our lives now. Thankfully, we're getting more diverse picture books all the time," she says.
Although "tough to name favorites," Ann hopes every child has access to these picture books…
Wilfrid Gordon McDonald Partridge by

Mem Fox
When an elderly neighbor loses her memory, little Nancy tries to help her friend find it again. "This book offers such a great opportunity for dialogue between the adult reader and the child," says Ann. With its beautiful cadence, the story opens up conversations about difficult life topics.
Time For Bed by

Mem Fox
"You must get this picture book for your granddaughter!" Ann said to me. With "peaceful, loving illustrations and rhythmic verse," it's perfect for sleepy toddlers (or those we hope will nod off!) and available in board book format.
Owl Moon by

Jane Yolen
In this "quintessential picture book," a little girl and her father trudge through the dark, snowy woods in search of owls. Sometimes the pair finds an owl, other times they don't. The gorgeous illustrations by John Schoenherr earned him and the book the 1988 Caldecott Medal, the coveted award presented each year to "the artist of the most distinguished picture book for children."
The Oldest Student—How Mary Walker Learned to Read
by
Rita L. Hubbard
You're never too old to learn. Born into slavery on an Alabama plantation, Mary cooked and cleaned and babysat. At the unbelievable age of 114, head held high, Mary walked into her first reading class. She was still reading her Bible when she died at 121. In this true story, children will adore the endpapers, featuring photographs of Mary's birthday parties and first airplane ride.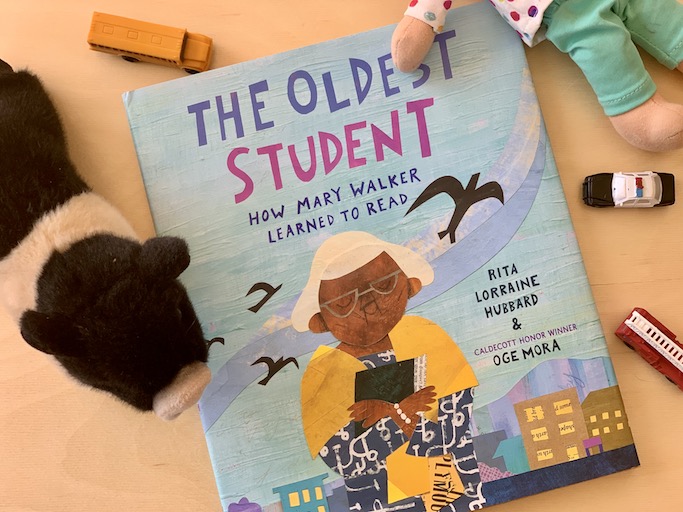 The Snowy Day by

Ezra Jack Keats
"This book is a favorite for many reasons," says Ann. "Beautiful art, diverse characters, a good story with rhythm." Ezra Jack Keats wrote and illustrated this story of Peter and his snowy adventures in 1962. Back then, children of color were not common in picture books. This book, too, received a Caldecott Medal for its illustrations, so relatable to a young child.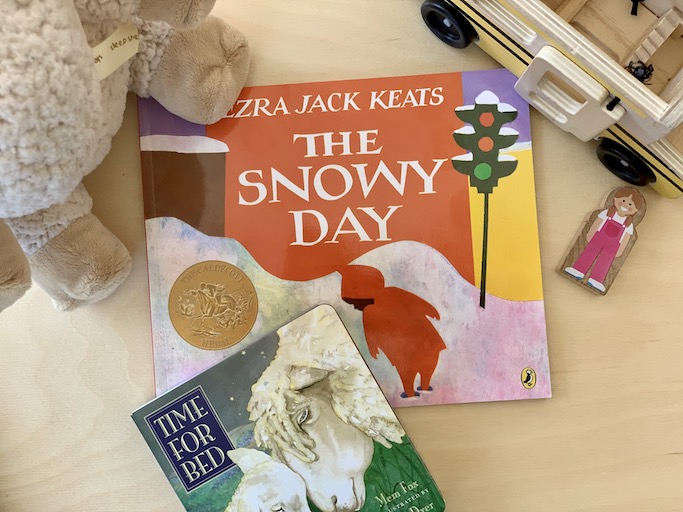 Brown Bear, Brown Bear, What Do You See? by

Bill Martin Jr. and Eric Carle
If You Give a Mouse a Cookie by

Laura Numeroff
The Poky Little Puppy by

Janette Sebring Lowrey
Beloved by many generations, Ann is partial to these delightful picture books. With singsong verse and bright, bold artwork, the books encourage children to tell the stories themselves.
Reading Picture Books with Children by

Megan Dowd Lambert
Along with one of her favorite picture books, Ann gifts this inspiring book to new parents. And I plan to copy her idea!
Filled with "so many good ideas" on how to interact with young readers during storytime, the book explains fun and simple methods to engage children.
"For example," says Ann, "when you read to a child, make sure to look at the front and back book covers" with your young listener. Oftentimes, the paper jacket differs from the hardcover. "The differences can be a wonderful surprise and a fun discussion point."
And notice the endpapers, the first and last pages of the book. Sometimes they are "very much a part of the story" and may include captivating photos, author's notes, or illustrations.
"The key to a good children's book is to take a complex idea and make it simple," says Ann. It may sound easy to craft a picture book for kids, but it's a difficult task to do well. Authors must consider pattern and technique and words and rhythm. "And, if you talk down to children, you are wasting your time," says Ann. "Who would think a young child would understand what the sparrows in Beatrix Potter's The Tale of Peter Rabbit mean when they say "implored him to exert himself?" Yet little readers figure it out amid the context of the story.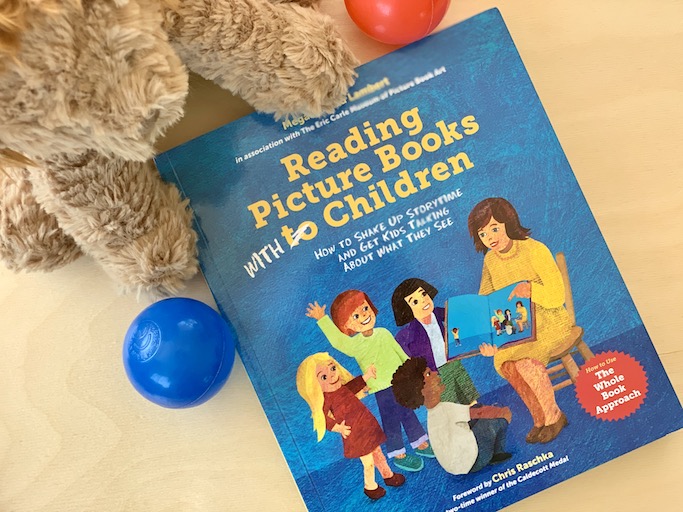 In her retirement, Ann consults with a Swedish company who "beautifully digitizes picture books so more preschools can have access to good books." When she reads to children at church or preschools, Ann prefers an actual book. But she's not against children reading a picture book with a tablet. "I want children to have exposure to books. If a digital version is the only choice, so be it," she says.
When she's not reading or walking her Shih Tzu or exploring local bookstores, Ann experiments in the kitchen. Through Lasagna Love, a national non-profit, she bakes and delivers steaming pans of lasagna to people out of work during the pandemic. "It's been a rewarding experience," she says. "Sometimes I don't hear a thing. Other times, the recipient's feedback prays on my heart and mind."
When she's no longer teaching, Ann is certain she will miss the educational environment and students. "A university position is one of the best in the world," she says.