Rachel Berkey and Patti Dykstra – Thimble Collection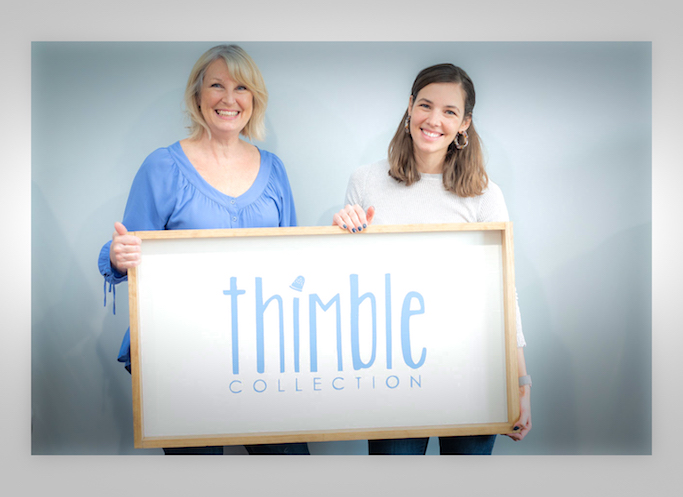 When her husband suggested she start a business with her mom, Rachel Berkey laughed out loud.
"That's the dumbest idea I've ever heard," she scoffed.
"With her sewing skills and your business background, I wonder if you might build something together," he persisted.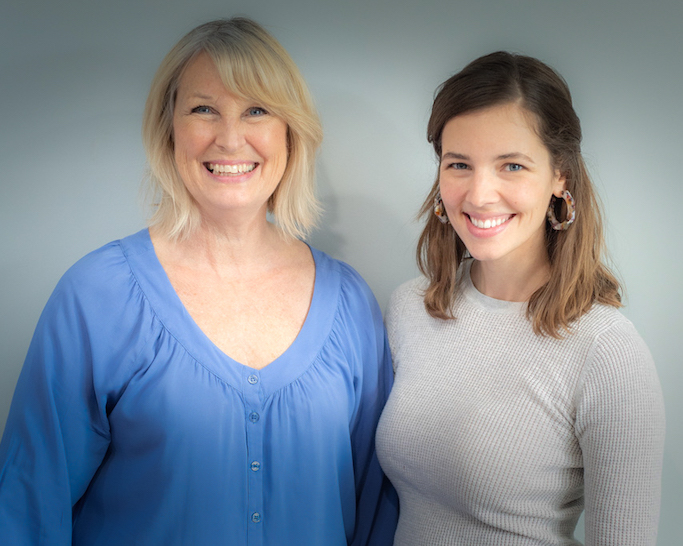 On maternity leave from her high-powered Boston consulting job, the new mom and Harvard MBA couldn't stop processing his idea. During 3 am feedings and drowsy diaper changes, Rachel pondered plans for a business that gave her the flexibility to stay at home with her infant daughter.
She thought back to the business her mom, Patti Dykstra, once ran with a friend in the nineties. Back when it was not as common for moms to work from home, the two designed a children's clothing line. They employed other moms—who worked from their own homes—to sew for them.
Rachel also reflected on the words she'd written for her business school application. "My future objective was to combine a successful business with a social mission," she says.
"Maybe my husband's idea wasn't so silly after all," she thought. "My mom and I can design and sell children's clothing. We'll create baby sleepers without those long rows of snaps to fumble with in the middle of the night."
They'd hire seamstresses who wanted to earn money and work from their spare bedrooms or dining room tables. The idea would help families and change lives in a positive way. 
Business concept, social impact—check, check.
At the end of her maternity leave, Rachel returned to work—for one week. And then she and Patti jumped all in.
Launched in 2016, the mother-daughter duo's Thimble Collection provides a life-changing twist for the 20 grandmothers and moms who construct the practical, fun, often reversible children's apparel. The adorable dresses and rompers and tees—and for now, face masks—are sold online, in boutiques, and, as of late last year, in the J Crew children's section.
Patti, who lives near Grand Rapids, Michigan, leaped at the chance to work with Rachel, her fourth of five children. Rachel had lived on the East Coast for several years, and Patti missed her daughter and their relationship.
And, like many of us with grown kids, Patti often wondered what was next for her. "I'd enjoyed running a creative business," she says, "and I liked being acknowledged for what I could do."
Rachel's is the business mind behind the company. "I handle everything not associated with a sewing machine," she laughs. Until the coronavirus changed the way we all live and work, Rachel and her laptop managed the daily operational challenges out of a women-focused co-working space.
Patti, who designed and stitched Rachel's wedding gown and bridesmaid dresses, oversees the sewing process. Each seamstress determines how many hours she (no men yet!) can devote each week, depending on family and personal commitments. "Our best employees like to learn and don't mind making mistakes and ripping out seams," says Patti.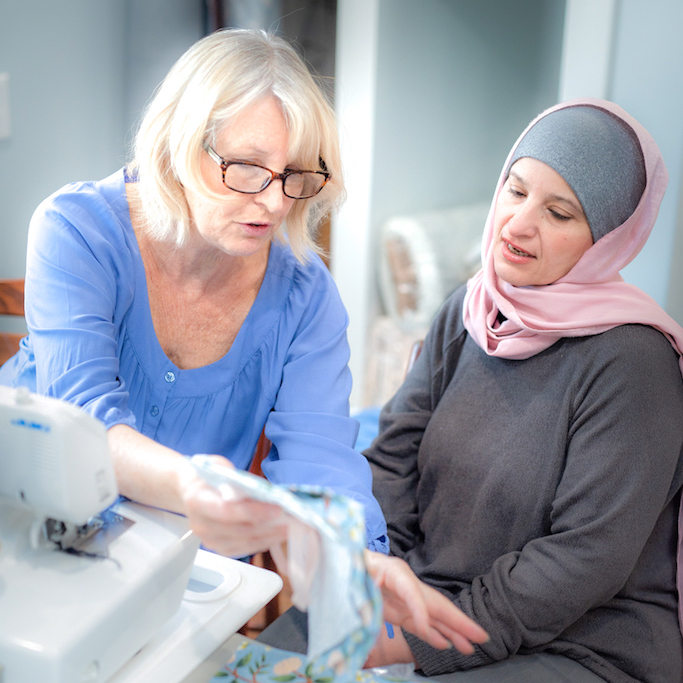 Although they primarily work from separate cities, Patti loves to hop a plane—in non-quarantine times—to Boston. Here's where she puts the finishing touches on the seasonal designs and creates patterns for the new collections. The best part? Her grandson and granddaughter serve as sizing models!
Every t-back dress and knotted shortall has four different moms/grandmoms (you can meet a few of them on the website) involved in the production process. Each garment, in its own plastic bag, begins with a member of the cutting team. From there, the bag—now filled with cut pieces, zippers, trim, and thread—goes on to a seamstress. Another woman inspects and irons the outfit, and then it lands with Rachel's sister. She is in charge of inventory and getting products out the door.
Thanks to Patti's and Rachel's efforts, many women have a changed life. They get to stay home with their kids and grandkids and earn money at the same time.
"Rachel's generation looks for ways to make things work," says Patti. "They see what they can do to help, even in a tiny way, and that's a lesson to all of us."
"I am so very proud of Rachel and the impact she is making," continues Patti. "And I'm thrilled to be a part of the story."
For every item purchased on the website, Thimble Collection will donate a garment to a family impacted by COVID-19. For each
set of two face masks

 purchased, Thimble Collection will donate two masks to in-need individuals and organizations.
All photos courtesy of Thimble Collection