Beth Clark — Alabama Olive Farm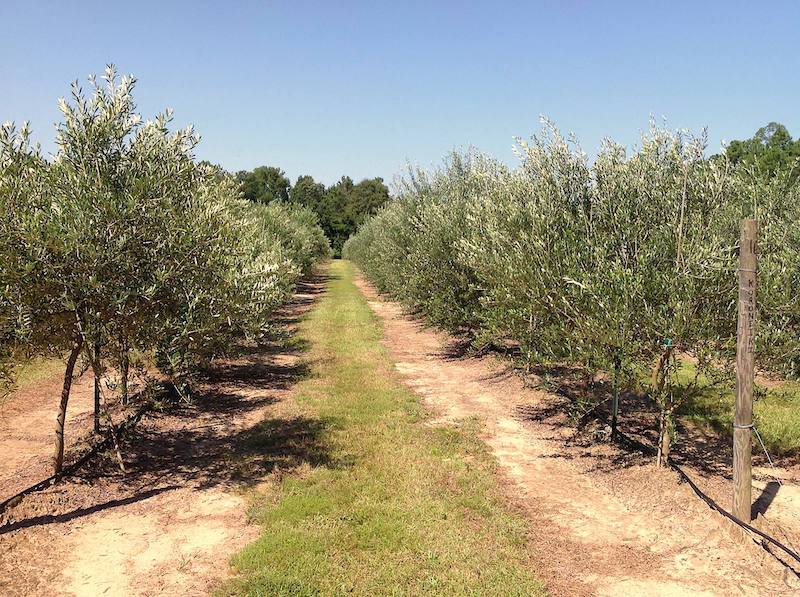 Over and over, I hear stories like Beth Clark's. Her kids had flown the nest, she had extra time on her hands, and she craved a project. A sizable endeavor she could sink her teeth and energy into. And so, this dynamo started an Alabama olive farm. 
The former Delta flight attendant and her husband had traveled to Northern California wine country. Sipping wine in Napa and Sonoma, Beth's mental wheels began to spin. She reflected on how she loves to cook, experiment with new foods, and garden. Beth knew she couldn't make good wine in Alabama. But could she make olive oil?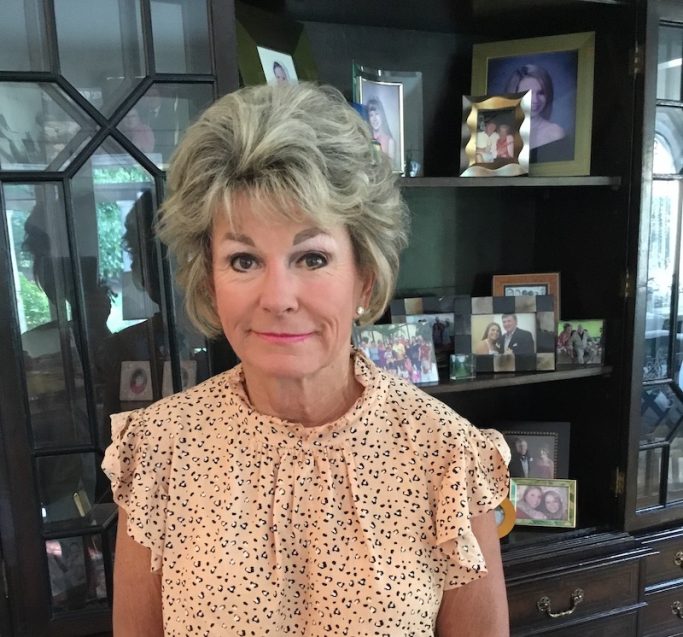 Beth read and researched. She visited small olive groves and talked with farmers who produced olive oil. She and her husband attended Georgia Olive Growers Association meetings and events.
Although farmers grew olives in Florida and Georgia, no olive farms existed in Alabama. Beth learned olive trees need 200-300 chill hours each growing season—when temperatures fall between 45 and 65 degrees Fahrenheit— to produce a crop. In Alabama, the venture seemed risky.
But, In 2014, Beth decided to "give it a go."
Folks from the Georgia Olive Growers Association—an organization encouraging and educating the region's potential olive farmers—guided and assisted with the grove's design. They set up the drip watering system and planted the trees in Beth's high-density fields.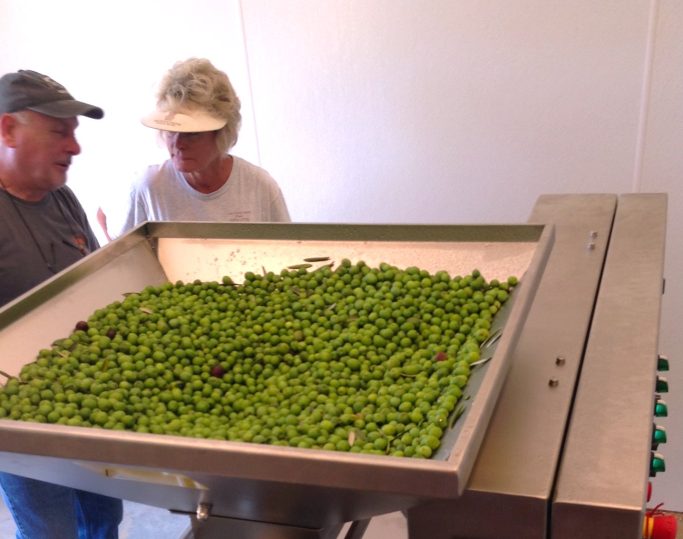 Beth and her team grow, harvest, mill the olives into oil, bottle, label, and sell. And, due to their small size and big expenses, they do most everything by hand.
In the hot fall weather, the team harvests the crop with vibrating rakes and netting. Beth's is not a large operation, and machines are expensive, so they hand-pick what the rakes miss. Using fans, they sort and de-leaf the olives. The olives are pressed in the mill house, and an extractor separates oil, waste, and water. The oil goes into barrels and settles. Then it's filtered, poured into stainless steel vats, and bottled. 
What could go wrong?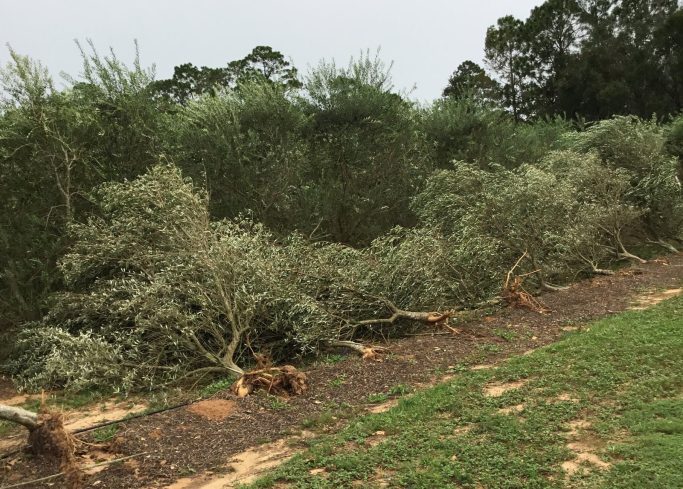 In 2020, a hurricane destroyed almost 800 of the grove's trees. The strong winds uprooted the trees and their short root systems."We've replanted, but it takes years before an olive tree produces," says Beth. Last year, another storm rolled through when the trees were flowering. Winds destroyed the blooms—and the subsequent harvest. 
"I was heartbroken," says Beth. "Anything can happen with farming. And it does."
A single gallon of olive oil contains a whopping 150 pounds of olives. It's no wonder prices are steep. Each year, Beth sells all the oil her grove produces in 16- and 8-ounce bottles. Her greatest worry is that customers won't return when a harvest is damaged, and she has no product to sell. 
But she can't change the weather. So she will concentrate "on being a good steward out there" and doing the best she can.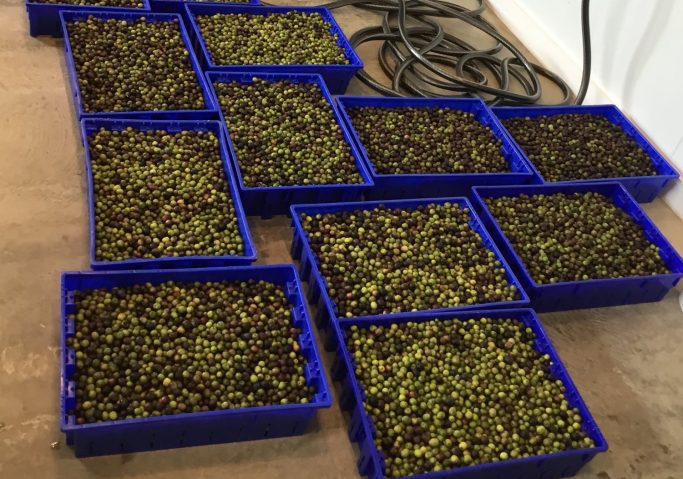 When raising her family and flying around the world, did Beth ever think she'd create an Alabama olive farm? "Hell no," she laughs. 
Of course, Beth doesn't wish for tropical storms and freezes, but "It gives me a great sense of accomplishment to figure things out and learn from my mistakes," she says. "I'm a great believer in learning new things. And, right now, this olive farm gets me up and going each morning." 
Photos courtesy of Beth Clark
Other stories you may enjoy—Favorite Travel Accessories, the Heirloomist, and How to Listen to a Podcast