Shana Novak – The Heirloomist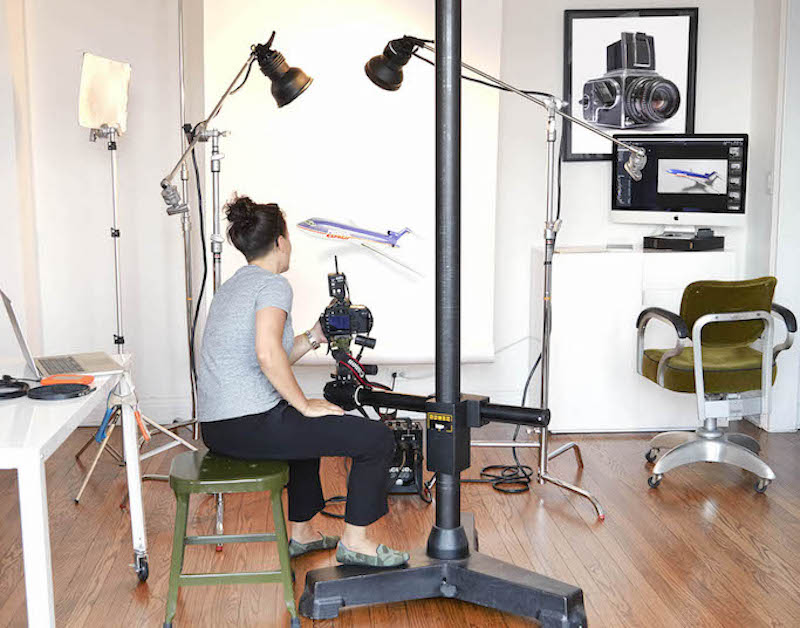 On a recent flight, I flipped through a copy of Country Living magazine and came across a column called Everyday Heirlooms. The issue featured a stunning photograph of some well-loved L.L. Bean boots that looked like they'd experienced an adventure or two. The accompanying story intrigued me. And that's how I discovered Shana Novak, aka The Heirloomist. 
Since her grandparents were photographers, Shana jokes that "photography is in her DNA." Raised in Omaha, Nebraska, Shana studied journalism at Syracuse University and moved to New York City after graduation. Before establishing her commercial photography business, Shana worked for "some amazing photographers," assisting and learning the craft.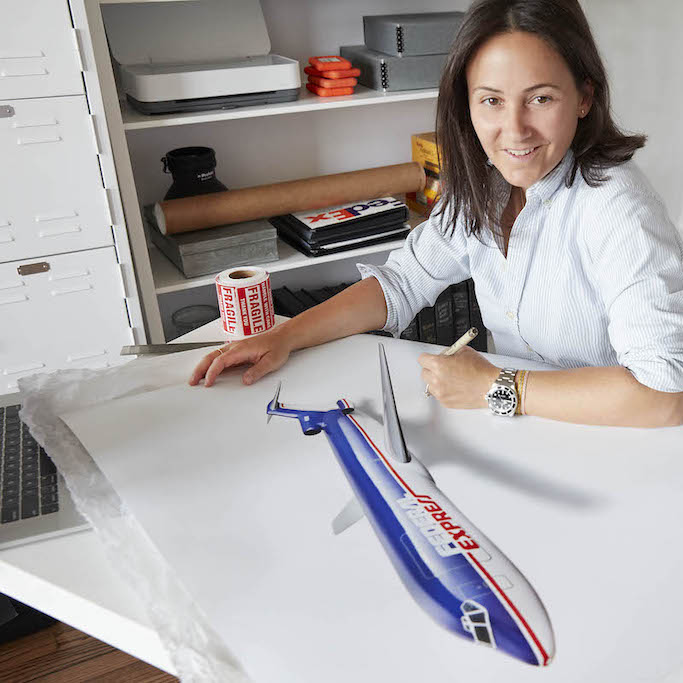 Still-Life Photography
Shana imagined a career photographing fashion models or rock and roll bands. She soon realized that sort of job didn't match her disposition. "I'm a quiet, methodical, introverted type of personality," she says. "I like to take my time with subjects and contemplate the shot." 
So, she concentrates on still-life imagery. When I dove down the internet rabbit hole, I spotted Shana's photographs everywhere. Her photos of food, beverages, apparel, and beauty products appear in countless magazines, websites, and articles. 
The Heirloomist
In 2016, Shana added a new section to her photography resume—The Heirloomist. "In this new branch of photography, I get into the granular beauty of an object that has a deep meaning to someone else."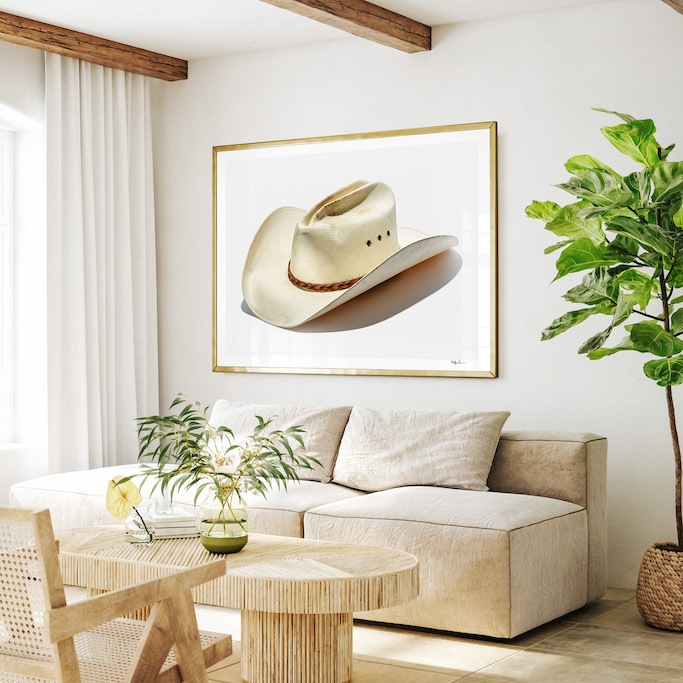 For The Heirloomist, Shana photographs prize possessions and family keepsakes, crafting pieces of one-of-a-kind modern art. As seen on her Instagram page, individuals from around the globe send Shana treasured family mementos. Shana works her magic and returns the keepsakes, along with a piece of meaningful art. 
Shana meticulously arranges ticket stubs, eyeglasses, and sterling silver collections to meet her exacting standards. Her photographs bring floppy-eared stuffed rabbits and one-eyed teddy bears to life. A charm bracelet, draped across a backdrop, depicts a teenager's summer camp days. She captures the grit and bravery in combat boots and dog tags. 
It's Not Easy
Although Shana's wizardry makes the finished photography look effortless, the process is anything but easy. 
A newlywed couple's wedding dress and tuxedo—photographed side by side—proved to be one of Shana's most challenging projects. With its billowy layers and full skirt, the dress required special, behind-the-scenes (secret!) apparatus to hold it in place for the multi-day shoot.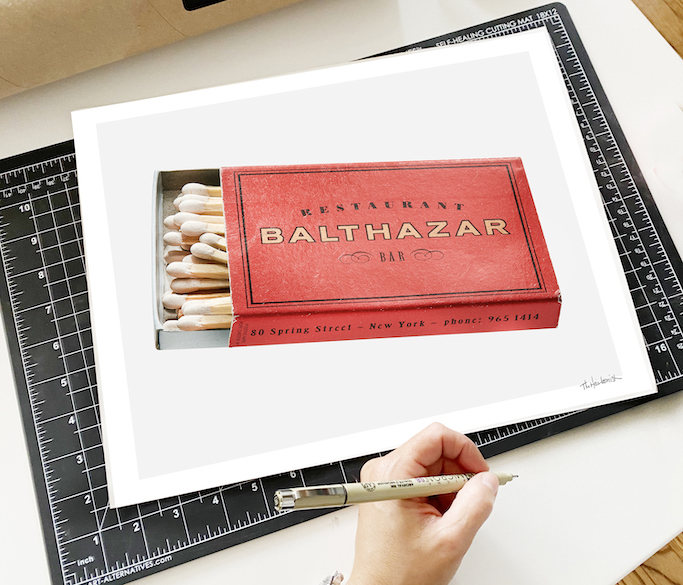 Years ago, a family prepared to donate a piece of fabric to a museum. The fabric belonged to their grandmother who had kept it with her, hidden, while a prisoner in a concentration camp during the Holocaust. She survived. Before donating it to the museum, the family asked Shana and her team to document the fabric. "Shooting that piece, with such a heavy history, was the hardest photograph I've ever done," says Shana. 
Not long ago, Shana discovered a box with her name on it. Her grandmother, Shana's grammar guru, left it when she passed.  Inside the box lay a dictionary, shiny and beautiful. "It showed signs of age," says Shana, "but you could tell it had been remarkably cared for and well-loved. And I knew I had to photograph it."
The Story in the Photo
"The story gets the photo started," says Shana. Like those L.L. Bean boots I spotted in Country Living magazine. To Shana, Mary Laura Philpott's boots were interesting because her puppy had chewed one of the tongues. The gnawed tongue became Shana's photographic focus. "In four or five hours I captured the image, because I'd figured out the focus of the photo, the star of the image, what gave the photograph character," she says. (See photo on Instagram)
Shana would love to photograph an object that's been to space. "Or an instrument, set list, or personal item from one of my music idols—a legend, like Willie Nelson or Johnny Cash—would be really special," she says.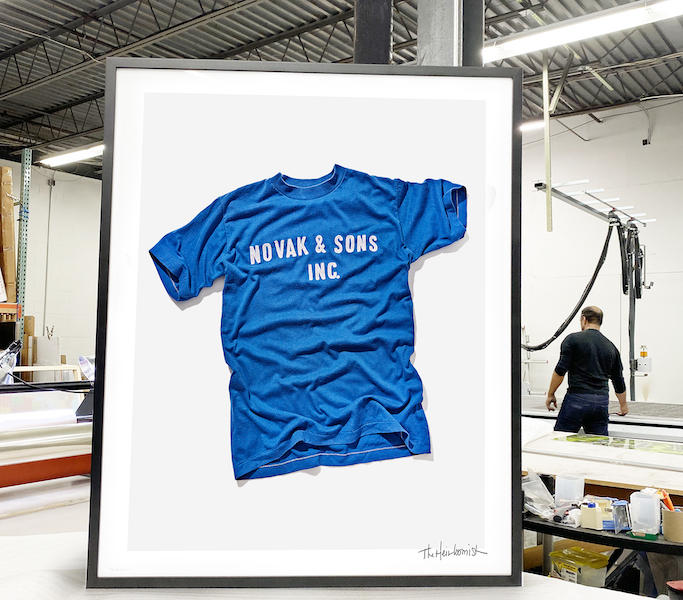 I look forward to Shana's book arriving in the world next year. Although she can't reveal details yet, she did share the book is a collection of images from celebrities, friends, clients, and others who've come to her with incredible stories and keepsakes. 
Have a favorite item you'd like Shana to photograph? Box it up and send it to her. She works closely with Federal Express and, in seven years, not one package has gone astray.
Photos courtesy of Shana Novak