Nicole Hughes – Drowning Prevention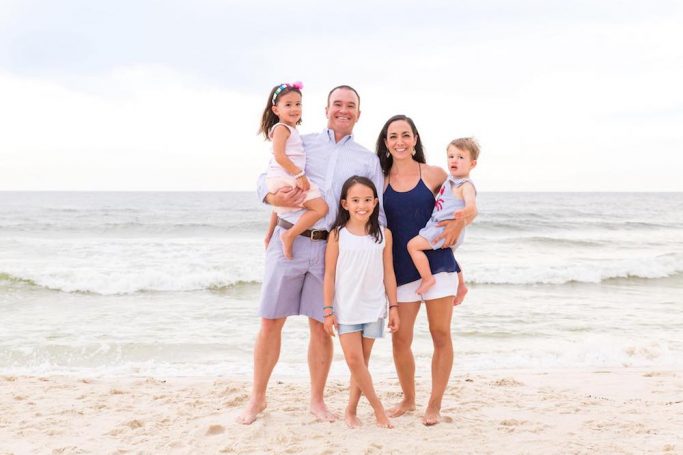 Nicole Hughes glanced out the window, saw her three-year-old son floating in the pool, and was, for a fraction of a second, confused. Levi was bathed, fed, and ready for bed. "We aren't swimming…." she remembers thinking.
Six couples from around the country, long-time friends since medical school, gather each summer near Gulf Shores, Alabama. Vacationing in the same beach house for the seventh year, some were laughing and talking in the living room while others prepared the kids for bed. Alcohol was not involved.
For reasons Nicole will never know, Levi somehow slipped downstairs and through the gate to the rental home's swimming pool. The six physicians in the group tried, but could not revive, the toddler. "Guilt and regret will be with me forever," says Nicole.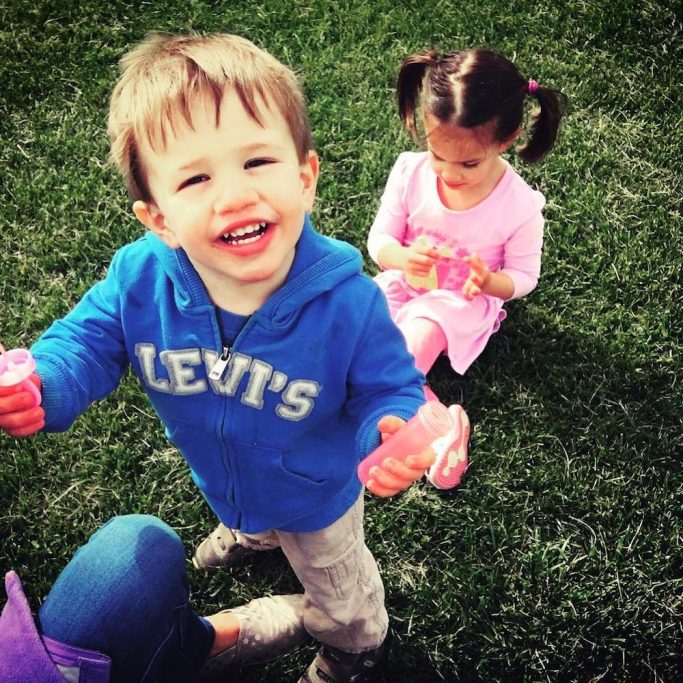 Propelled by grief and anger, Nicole is a mama on a mission. Discovering drownings are the number one cause of death for children under five, Nicole hopes to increase awareness and prevent these accidents from happening to other kids – and parents.
In order to survive, Nicole knew she had to "find the meaning, or create the meaning," for this heartbreaking tragedy. "I couldn't wait until I wouldn't be sad – that was never going to happen," she says quietly.
"You never know how strong you are until strength is the only choice you have." – Bob Marley
Between planning her baby's funeral and comforting her two daughters and simply putting one foot in front of the other, Nicole imagined a "Tag! You're it!" concept. She visualized a laminated identification tag worn around the wrist or neck. While wearing the tag, that mom or dad or grandparent or babysitter is THE person responsible for keeping track of a child if water is anywhere in the vicinity.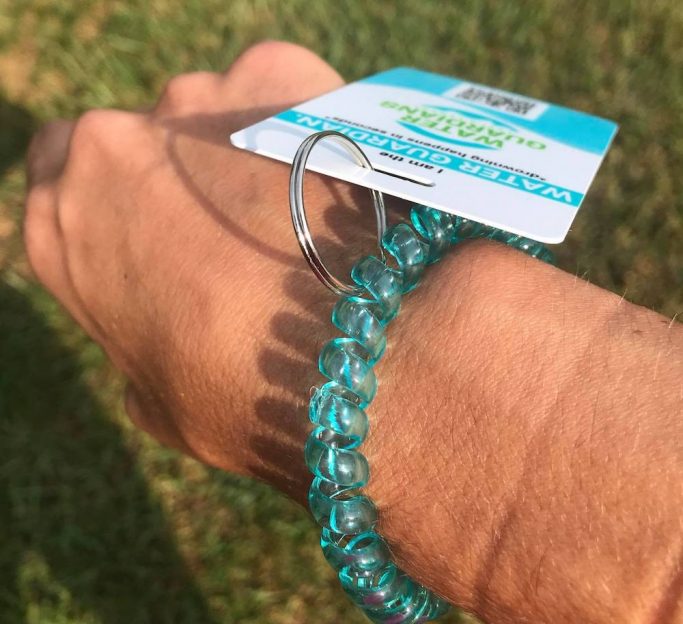 Seventy percent of drownings occur when people are not swimming. Children drown in puddles, shoreline water, lakes, ditches. According to Nicole, a big stigma is the assumption drowning happens to kids of neglectful parents. "This is so not the case – we were all responsible people," she says. She convinces me, but I know she is still trying to reassure herself.
In today's world, where parents have a long list of things to worry about -shootings, safety, vaccines, health – Nicole admits she didn't pay attention to drowning statistics and warnings. "They didn't seem to be front and center."
So she began plugging away to change what she couldn't fix for her own child.
Unbelievably, in her foggy and desperate days following Levi's death, Nicole designed the Water Guardian tags, a logo, a website, and set up a non-profit, Levi's Legacy. On June 29, 2018 – nineteen days after Levi's death – the Water Guardian tags began selling to pediatrician groups, schools, swim clubs, and rental management companies.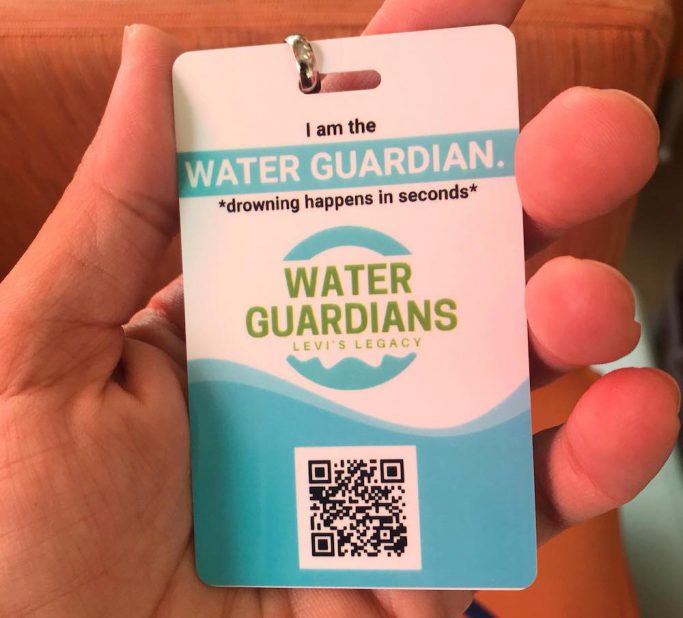 Friends of friends of friends helped to connect Nicole in her efforts. The owner of an identification card company agreed to produce the cards for her at discounted rates. And oh – "I am friends with the chairman of the American Lifeguard Association. Can I put you in touch?" he offered. Speaking at an American Academy of Pediatrics conference, Nicole's passion and focus persuaded the group to kick off a National Drowning Prevention campaign last spring.
She and her husband have partnered with Bode and Morgan Miller – their daughter drowned the same day as Levi –  making television appearances to warn parents of drowning dangers. Shaking her head, Nicole marvels how things have fallen into place. "How would a teacher and a doctor in East Tennessee connect with a pro skier and volleyball player in California?"
Discussing our mutual love of beach vacations, I realize resort rental properties and hotels often have information about water flags and sharks and sea turtles and jellyfish posted on bulletin boards and refrigerators. Why not drowning information? Or, even better, Water Guardian tags to use during your stay?
Through this unspeakable accident, Nicole has learned she is strong because she has to be. "I am just a mom who needed to do something, to chase my son's killer." Fortunately, people are listening. Nicole wants Levi's legacy to be one of hope, one of helping others – not one of despair. And she wants those drowning statistics to fall. 
Photos courtesy of Nicole Hughes