Brett Swayn – Training for Homeless Men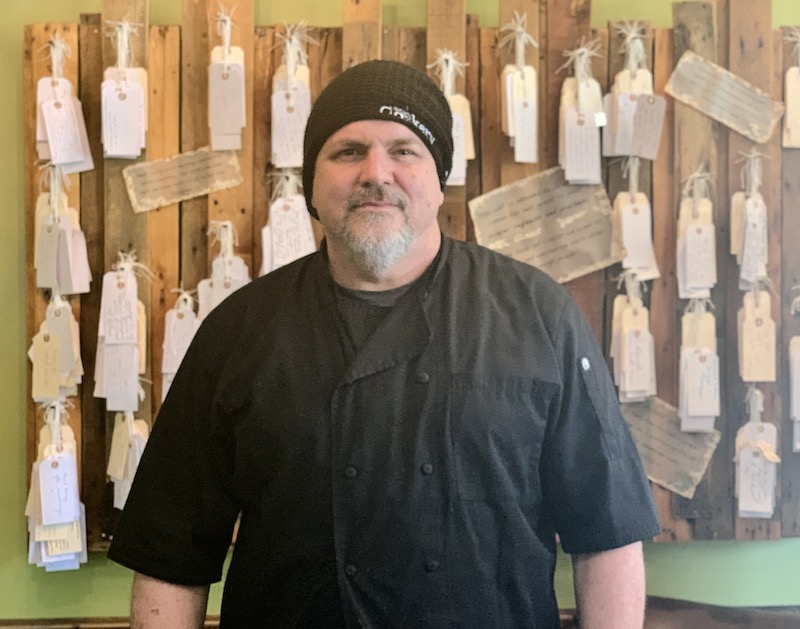 "You can't spend a weekend with someone seriously ill and grasp what they're going through," says Brett Swayn. "I never understood the depths of despair homeless men face….until I was homeless myself."
From Perth, Australia, Brett moved to Texas to pursue a promising music career. For years, he played gigs in Dallas and Austin. Along came marriage and a baby daughter. 
"Eventually," soft-spoken Brett says, "I landed in a bad place." A broken man who hated himself and couldn't look in the mirror, Brett lost everything—his friends, career, family, and wife. But, worst of all, his little daughter.
"I'm leaving a lot out," he says.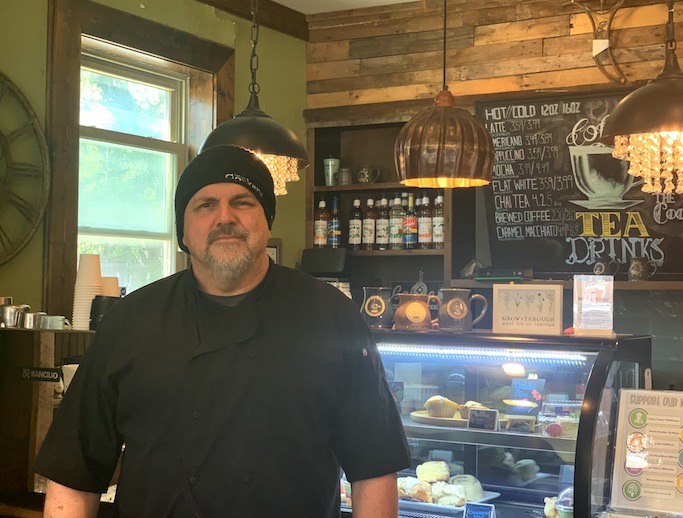 Brett prayed the nights would give relief and mornings would dawn brighter and better. They didn't. 
With no money, belongings (other than a Bible), or plan, Brett boarded a bus headed north. Upon arrival at the Nashville, Tennessee Greyhound station, a man struggling with homelessness led him to the Rescue Mission around the corner. "They'll give you food and shelter," he told Brett. 
"I'd not considered myself homeless, but I realized I was," says Brett.
Mornings, he washed dishes, prepped food, and cooked in the shelter's kitchen. He gathered with other men for bible studies and chapel. Each evening he prayed he might meet someone who would lead him to a job. As he stood in line for food, showers, and a toothbrush, "I never gave up hope," says Brett. 
"When He wants you to do a high-flying act, He doesn't want you to realize the safety net is there." ~ Brett Swayn
"It was a humbling time," he says. But, as he moved closer to God and "came to understand a little understood group of people," it was the most beautiful time of his life. 
Finally, a Turning Point
One day, four months after Brett arrived in Nashville, a man worked alongside Brett in the Mission's kitchen. The man, a member of the community, came to volunteer and lend a helping hand for the day. After working together all day, the man—an employee with Fleming's restaurant group—offered Brett a job. 
Brett washed dishes, prepped entrees, and worked his way up through the kitchen. When the restaurant group opened new locations around the country, Brett flew in to train the kitchen staff.
"Although I was only homeless for four months, I didn't know when it was going to end," says Brett. "I learned what it felt like to be ignored by people. I learned how they felt, their pain, and their language. And, I wanted to address the spiritual, physical, and emotional needs of Nashville's homeless community." 
The Cookery—Cafe and Training Program
In 2013, Brett opened The Cookery, a cozy spot adjacent to Belmont University's campus. Besides serving coffee to rival any national chain (!), breakfast, lunch, and dinner, The Cookery offers catering and event spaces.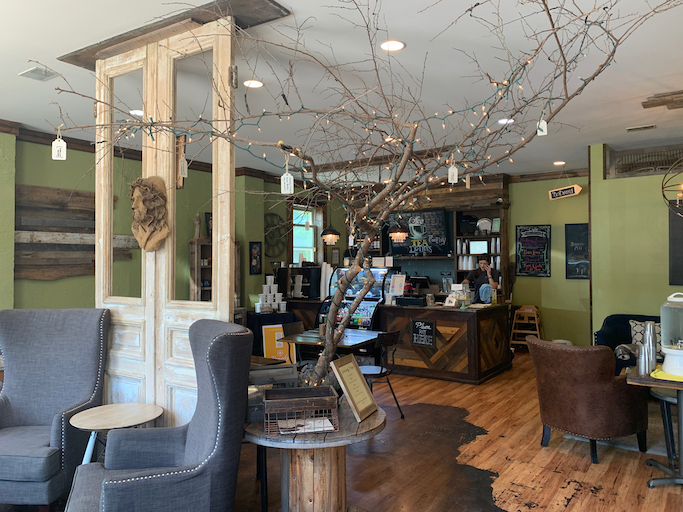 It is also a training facility. When guests—many who settle in with laptops for a while—sip a latte, nibble avocado toast, or devour an omelet, they are helping men in the community. Brett and his associates teach culinary skills and food safety techniques to individuals who are homeless—"and serious about a change in their life's direction." The five-to-seven-month program prepares the men for employment in Nashville's food industry.
Brett's mission is to bring blessing to sorrow and show others what can happen when we invest in one another. And trust in God. Brett's face lights up when he mentions his family. Married again with a 3-year-old daughter, he seems happy. "I'm so very happy," he says.