Julianne Buonocore – Her Favorite Spots in Philadelphia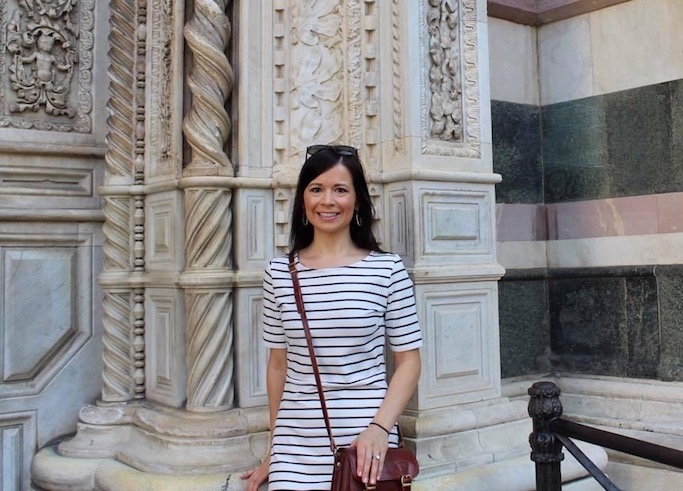 Series:  Cities to Explore
To celebrate our nation's birthday, I asked Julianne Buonocore to take us on a tour of  Philadelphia. A product liability attorney by day, Julianne writes The Literary Lifestyle, a popular book blog, from her Philly row house during her off-hours.
Besides reliable book recommendations and reviews, Julianne offers reading lists —World War II Historical Fiction, Beach Reads, Books for Graduates, and Best Fiction Books about New Orleans. She also shares well-researched book club discussion questions for a variety of popular novels.
Like Late Migrations by Margaret Renkl. Representing Jenna Bush Hager's book club, Julianne appeared on The Today Show to help discuss Renkl's beautiful memoir-in-essays dealing with the death of her mom.
Julianne's pick for this summer's must-read is Malibu Rising by Taylor Jenkins Reid. Since I adored Daisy Jones and the Six, by the same author, I can't wait to dive into this one.
Other recent favorites include The Push by Ashley Audrain and That Summer by Jennifer Weiner, set in the Philly suburbs. "Both books are modern stories, yet prompt you to think about difficult life issues," says Julianne. Some readers may find the content disturbing, so she encourages them to preview the books before jumping in. 
And now—when she's not working, writing, or reading—a roundup of Julianne's favorite spots in Philadelphia….
"The beauty and history of Independence Hall are never lost on me," says Julianne. For the past eleven years, from her office window, she's viewed the site where the U.S Constitution and Declaration of Independence were debated and signed. Independence Hall is free to tour, but be sure to secure an advance timed ticket. The Liberty Bell, next to Independence Hall, is also free of charge. Admission is first-come, first-served, and lines may be long.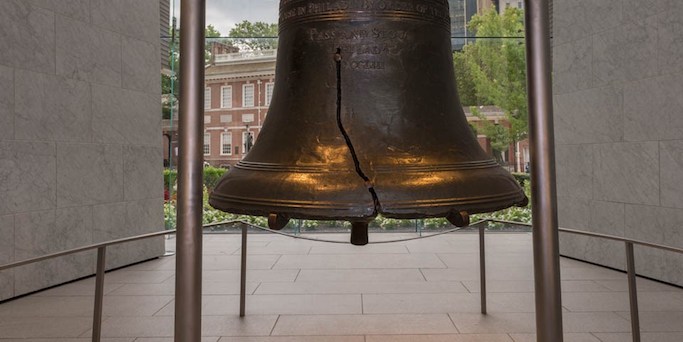 "Visiting the Art Museum (and running up the stairs, if you're feeling like Rocky) is also a must," says Julianne. But what she  "loves to do is bike alongside the river on Kelly Drive or Martin Luther King Drive for the six-ish miles leading up to and away from the Art Museum. It's picturesque, with adequate opportunities for a picnic and/or exploring."
"From the top" of  One Liberty Observation Deck, tourists may look out over Philly's beautiful, unique skyline and landscape.
"Since I'm a bookish person," says Julianne, "I suggest visitors check out the Free Library of Philadelphia, a gorgeous building with exhibits and resources."
For the best food in Philadelphia, according to Julianne, try to snag a reservation at Zahav. This Israeli restaurant has won several national awards, including Best Restaurant in America and Best Chef in America. "It really is THAT good, and it books two months in advance," says Julianne. If you can't make it to Zahav, sister restaurants Goldie and Dizengoff are "fast-casual" and serve fabulous hummus, falafel, and pitas.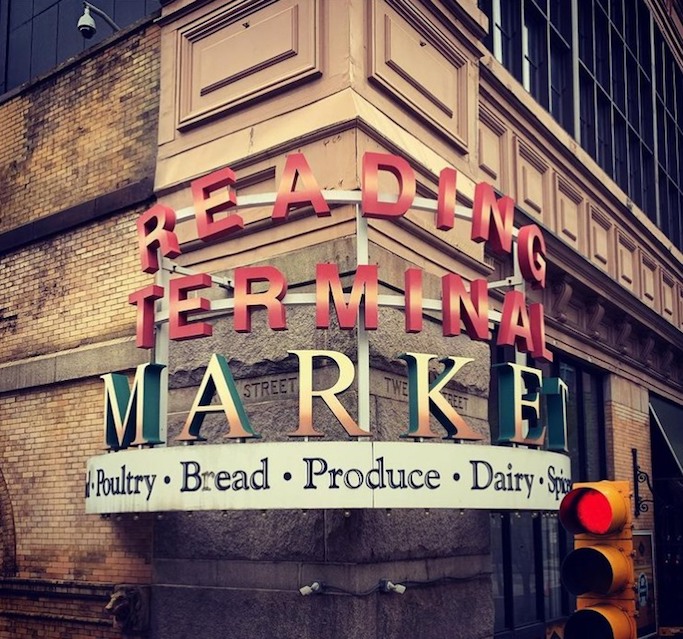 Although she's not a meat-eater, Julianne cannot omit popular spots to grab Philly's beloved cheesesteaks—Jim's South Street and Campo's Deli. "If you're vegetarian like me, Blackbird Pizzeria has a "cheesesteak" pizza that melts in your mouth!" she says.
"Tomato pie," a room temperature square pan pizza with the sauce on top, is also a Philadelphia tradition. Julianne's favorite is the popular Santucci's. Their version has a bit of cheese tucked under the sauce.
A special date night for Julianne and her husband includes putting on a jazz playlist, sipping a glass of wine, and preparing a lasagna dinner. "Assembling a lasagna, step by step, layer by layer, is relaxing to me," she says. To prepare for their evening at home, the couple strolls the Italian market and pops into the almost century-old Di Bruno Brothers to select meats and oils and "delectable cheese pairings." "We always leave with full bags and stomachs," she says. 
For "a taste of Philly," Julianne suggests visitors to the City of Brotherly Love wander the historic Reading Terminal Market. Drool over the cannoli and cakes and biscotti at Termini Brothers Bakery. Grab a roast pork sandwich, Travel Channel's "Best Sandwich in America," from DiNic's.
"I don't do much in-person shopping, but I love to explore, especially places where I may happen upon a treasure," says Julianne. Old City, known as America's most historic square mile, overflows with unique shops and art galleries. "13th street is a happening place, both for boutique shopping and dining," she adds.  
Where does Julianne plan to travel this summer? Martha's Vineyard (and I'd love to get there someday). Lucky Julianne, her husband's family gathers on this island, south of Cape Cod, every summer. "It's the kind of place you think about all year long," she says.
Featured photograph courtesy of Julianne Buonocore