Marj – The Orchid Series – Inspiring Women Over 75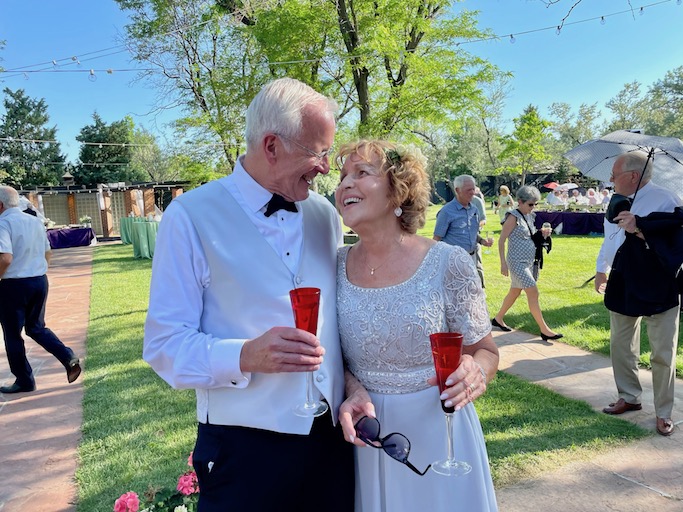 The Orchid Series
A collection of interviews featuring inspiring women over 75 years young. Curious, engaged, active, interesting. The sort of woman I want to be when I grow up!
"Ours was a wonderful relationship, and I loved him dearly," says Marj. "But I wish I'd told him how much I appreciated all the special things he did for me."
Marj lost her husband of 54 years to leukemia. In his final months, she got wrapped up in the minutiae of life as a caregiver. Appointments and reminders and medicines filled the days. "Of course he knew how much I appreciated him," she says. But she neglected to thank him for the countless ways he'd made their years together easier and lovelier.
Later, when Marj visited him at the cemetery, she thanked her late husband for the kindness he possessed. And his patience. The times he waited for her to meander —at a snail's pace—down ski runs.
She also wrote to him. "I'm lonely, I'm sad, I'm mad you're not here," she scribbled in her journal. Exercise was her "solace" and helped her navigate the grieving process.
After coffee, Good Morning America, and prayer time, Marj takes a cardio or balance class. Or lifts weights. And then she challenges herself to walk 10,000 steps a day on one of her "active 55+ community" walking trails. She lives in her own home but has the benefit of a "great blend of people—younger, older, working, retired."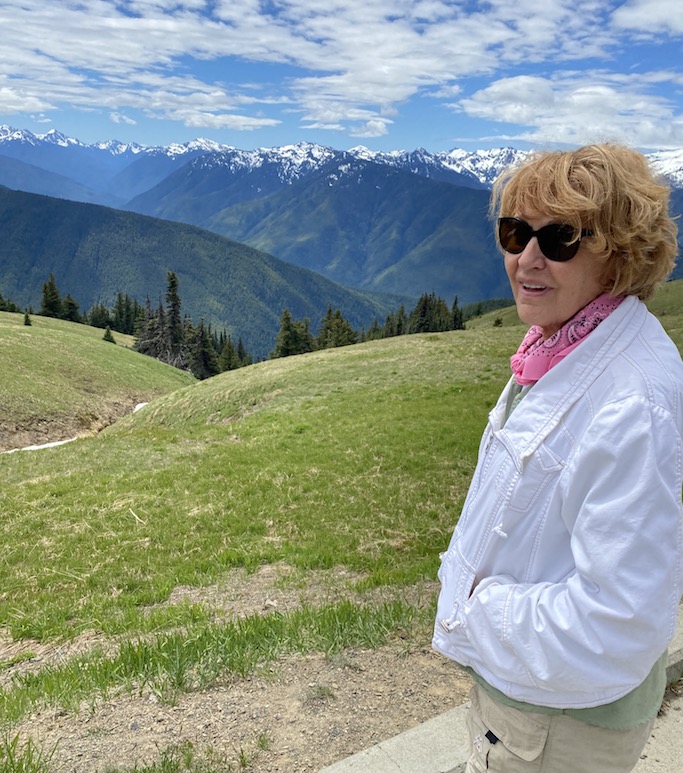 Until 15 years ago, Marj taught elementary school children and mentored younger teachers on ways to improve reading and writing scores.
Marj, 78, is a "go-getter," said the woman who connected me with Marj for this series. "So was her husband." At their vacation home in the Colorado mountains—she's since sold it—they hiked and skied. They traveled all over the world.
In the mountain resort town, Marj spearheaded an array of gourmet food and wine events to benefit her beloved Center for the Arts. "I love doing about five things at one time," she laughs. She coordinated a mass of volunteers, "rubbed elbows" with visiting chefs, and encouraged generous residents to open their homes for the philanthropic evenings.
Raised on a farm in Montana, Marj grew up with outdoor toilets and one-room schoolhouses. She did trudge a mile and a half on a dirt road, back and forth to that school. "My mom was a role model for me," says Marj. She recalls once demanding her mom "not grow old." And she never did. She danced, played cards, and dated after Marj's dad passed away.
Marj wants to keep busy too. Nowadays, she leads prayers on Zoom. In a community garden, with food raised for distribution to food banks, she volunteers "in a beautiful outdoor setting where master gardeners tell me what to do." She's famous in her area for her homemade pies—cherry and apple—and spice cookies.
She also creates scrapbooks for her grandchildren, beginning with the day they are born. With photos and messages, she shares laughs and memories with them. (May I borrow this idea?) "Their moms don't have the kind of time I do," she says.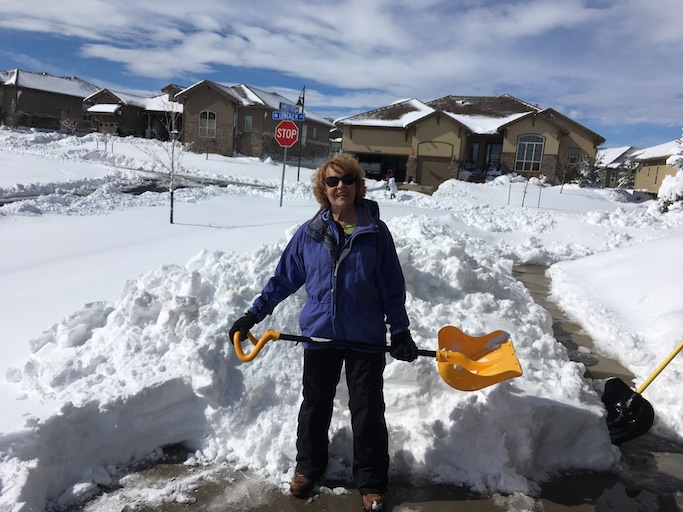 In recent years, Marj provides a listening, empathetic ear to widowed friends who need to share and talk. "I've been in their shoes and know what they are going through," she says. She's taken more time to stop and appreciate the people around her. Treasure her friends and colleagues for who they are and where they are in their lives.  
Journaling helps her slow down and reflect. And so do her visits and chats at the cemetery.
On one of those trips to the cemetery, a gentleman sat nearby, at his departed wife's gravesite. As Marj is apt to do, she struck up a conversation.
"We were married 50 years, and I'm afraid I'll forget her," the teary-eyed man told Marj.
"You have your wonderful memories," Marj said, as she hugged him. "Why don't we have lunch someday soon and talk?"
That lunch led to walks and more meals and conversations.
"Am I cheating on dad?" a worried Marj asked her two sons.
"Mom, it sounds like divine intervention to me," said one.
Marj and I spoke over Zoom 16 days before the wedding. Her new husband calls their marriage a "match made in heaven by two special people looking down on us." A granddaughter, in college, will serve as her maid of honor. "I'm so happy she wants to be with me," says Marj. With the blessing of both sons and all four grandchildren, she is "one lucky woman."
Photos courtesy of Marj
For privacy reasons, last names and locations are not used
PS—another active 75+ woman, hiking the Grand Canyon, and a loving community for adults with special needs