Meet Mary Hance – The Tennessean's Ms. Cheap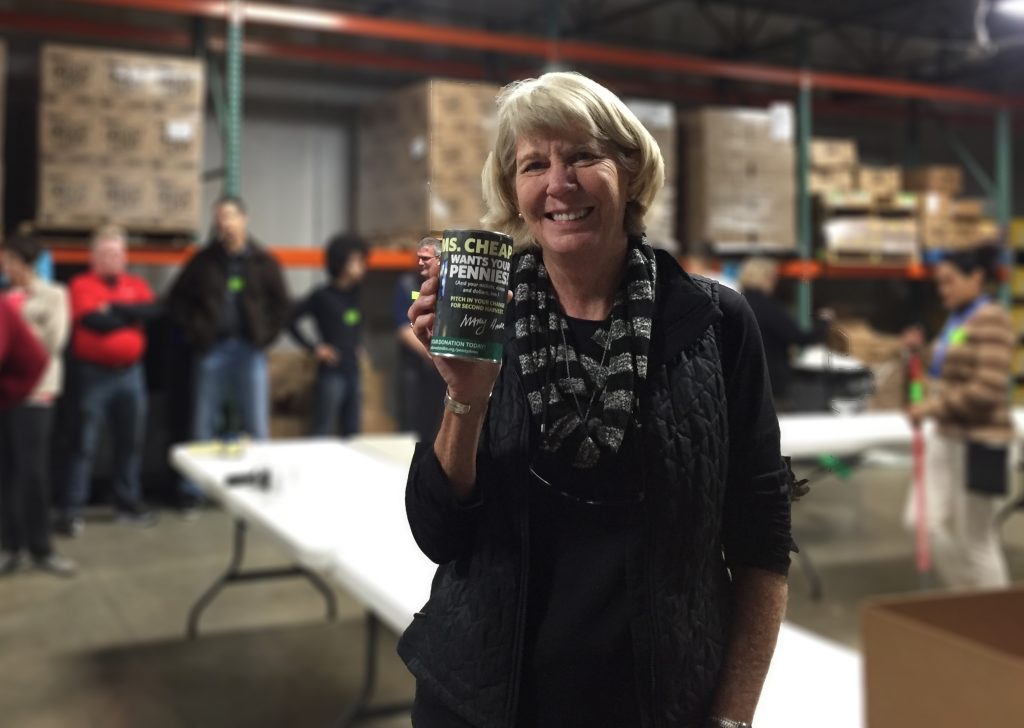 I have talked about my mid-life move to Nashville—no friends or family here,  kids grown and gone. Arriving in town, I read everything I could get my hands on about happenings in our new city. I searched for ways to meet people and create a sense of belonging. Now it is two years later. Mary Hance agrees to meet with me, and I feel like I already know her. Unbeknownst to Mary, she was my ambassador for Nashville when we moved to town. 
With the moniker of Ms. Cheap, Mary writes a regular column for The Tennessean, Nashville's daily newspaper. Speaking to her in person, or reading her articles, Mary's love for her community comes shining through. Although her writing focuses on bargains and ways to save money around the city, her stories reference events and places and spaces associated with the deals. As a new resident, reading and following Mary's suggestions, I discovered art crawls and beautiful hikes and tulips blooming at Cheekwood. Through her column, she directed me to craft fairs, yoga classes, wine sales, and free music shows. 
In her lovely Memphis accent, she explains she broke into the newspaper business 42 years ago as a copy clerk. With no internet and social media, it was a smaller world back then and a much quieter Nashville. "Not nearly as much going on around here as there is today," Mary says. Mary grew to cover "soft business stories in retail and hospitality." She sometimes wrote about bargains, particularly around holiday time, and she realized the content resonated with readers. "I figured out everybody loves a sale, whether you are rich or poor. We all like to think we got more than our money's worth."
When Mary proposed the idea of a regular column dedicated to discounts and values, her bosses at the paper howled with laughter. They couldn't imagine how this service could be sustainable. Laughing, Mary says, "Even my husband, my biggest fan, said I just don't know how much cheap stuff you can write about." Business colleagues and friends predicted Mary would soon run out of ideas. "Just watch me, you will see," she promised.
Two decades later, this tennis-playing, beach-loving, consumer-saving aficionado tells me she never struggled with content. She still has more information than she can organize and present to her readers. In earlier times, Mary did all her research, fact-checking, and communication by telephone. The newspaper game is different now, and email, weblinks, the internet, and social media make her job easier. 
As she and a group of volunteers sort food into boxes at the Second Harvest Food Bank, Mary tells me she is thankful The Tennessean allows her to use her platform to do good work in the community. Nine years ago, she created Ms. Cheap's Penny Drive to raise awareness of—and money for—hungry people in the area. Each year, during the collection period, November 1-January 31, she encourages readers to fill containers with spare change. No amount is too small, and every donation makes a big difference to the city's hungry children, families, and seniors. One of Mary's favorite Penny Drive stories involves a classroom of students at a less prosperous school in the area. Their teacher challenged each pupil to bring in 20 pennies to donate to the cause. Ultimately raising $50, the students in her class were proud and happy to help others.
Mary especially enjoys interacting with and learning from her readers. She speaks at schools and to community groups several times a month. She's often recognized in the grocery store and laughs when shoppers peer into her cart to see what she is buying. "Maybe some people think I must live on water and gruel," she laughs. "My husband and I enjoy cooking with our wonderful children and grandchildren (I love love love being a grandmother), and I often splurge on something special for our meal," she says.
Spanning her more than two decades as Ms. Cheap, Mary has written several books on the subject of frugality. Hosting a luncheon for Mary's engaged daughter, a friend asked guests to bring marriage advice to the celebration. Mary assumed the instructions would be routine—Don't go to bed angry, Be a good listener, suggestions along those lines. Because the tips turned out to be thoughtful and poignant, Mary composed a column for the paper and invited readers to submit their thoughts. The outpouring of reader hints and wisdom led to Love For A Lifetime, a book dear to Mary.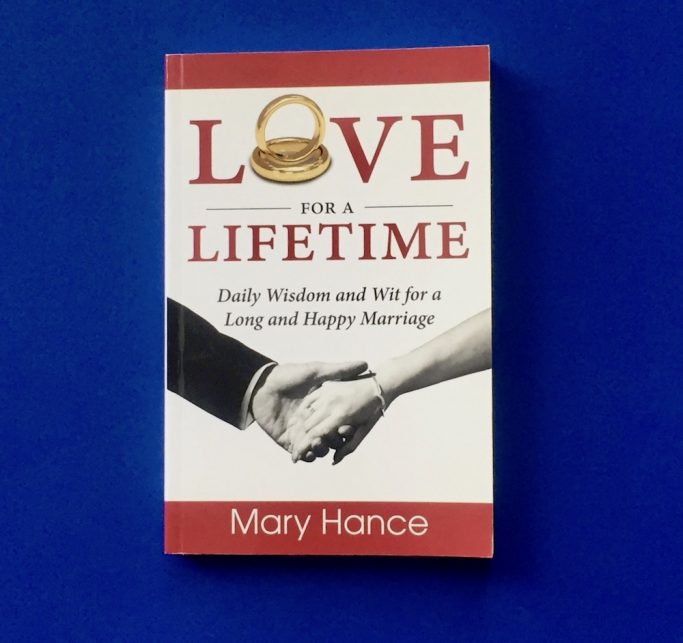 Always be aware of the things that make you a difficult person to be married to!

– Becky
Just treat your spouse as well as you treat your dog. – Donald Barnett
If you are going to argue, argue naked. – Peg and Harry Williams
In her Nashville ambassador role, Mary cites the Parthenon as her favorite place to take visitors. When I confess I have only seen the outside of the building, Mary encourages me to visit this replica of the ancient temple in Athens. According to Ms. Cheap, I will see an amazing sculpture of Athena and learn a great deal about Nashville's history. All for only $6. 
To donate to this year's Penny Drive click here, OR locals may pick up and drop off  penny drive cans at any Pinnacle Financial Partners location, any branch of Wilson Bank and Trust, or Second Harvest Food Bank in Metro Center. You may also donate change or dollars in any type of container! The drive will last until January 31.