Katie and Greg – Their December ADVENTure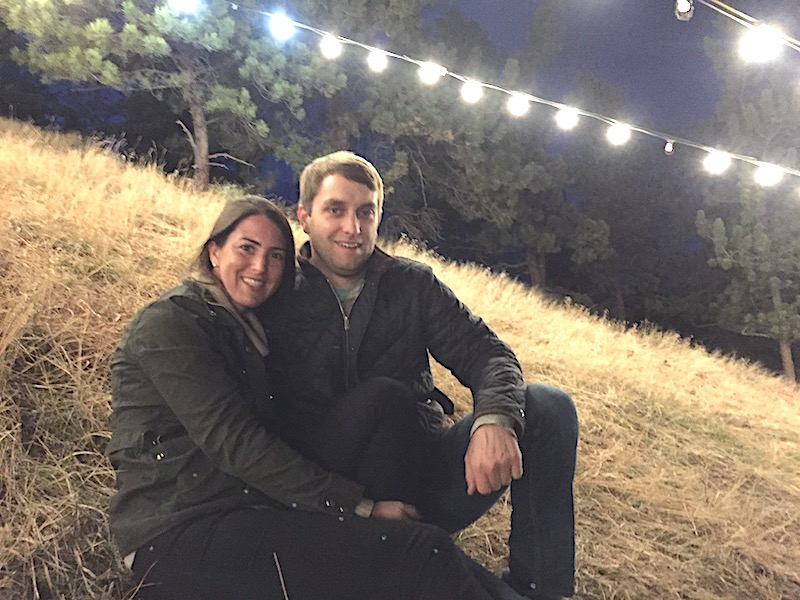 Last November, Katie and Greg grew restless and bored. With colder days, a raging pandemic, early darkness, and a one-year-old, each day mimicked the one before. They'd fallen into a rut.
We all experience them. Older, and younger folks too, get into the habit of doing the same things day after day. With families and jobs and household chores, it's less trouble—and far easier— to stick to our usual routines.
For the days leading up to Christmas, Katie proposed a plan to help them break up the sameness and ramp up the fun in their holiday season.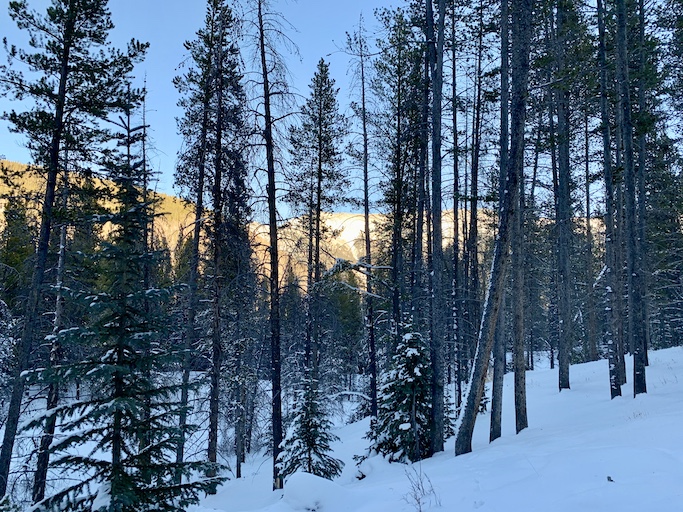 Influenced by "someone she knew well who'd faced a similar challenge," my wonderful daughter-in-law tailored my project to fit her needs. Why don't we do one new thing every day in December? she suggested to my son.
"I'm in," said Greg.
The two sat down with their laptops and did what high-tech millennials do. They brainstormed ideas, plotted days and dates, and filled in cells on a spreadsheet. When it came time to save their file, they picked a name for the project—Our December ADVENTure. 
Life is either a daring adventure or nothing. -Helen Keller
One weeknight, after tucking their little one in bed, they mixed a festive cocktail. On other workday evenings, they organized a Zoom game night with another couple and an online wedding party reunion. Since even their menus followed a predictable pattern, they experimented with different recipes and foods. Like tofu, char sui (Chinese pork barbecue), and steamed buns.
Late in the month, Katie and Greg took their young daughter to the Denver Zoo's holiday light extravaganza. "But most of our other ideas were smaller, less expensive, or free," says Katie.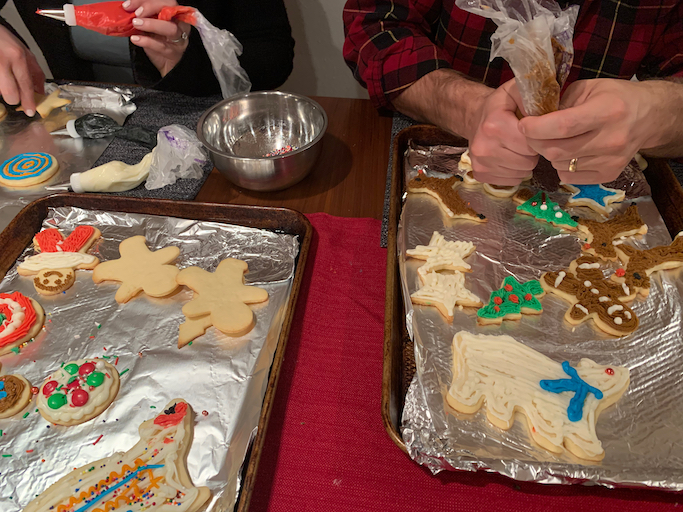 Their chart contained a slew of simple activities. "Even if it only took a few minutes, we looked forward to our new activity all day," says Katie. A holiday art project with their daughter, gathering canned foods to donate, decorating cookies, and watching a meteor shower all "made the day different from the one before."
"On weekends, we tried to leave the house, get outside, and do a "larger activity," says Katie. They bundled up and explored Brainard Lake. They strapped on a baby carrier and hiked a new trail or two. In Boulder's Chautauqua Park, they enjoyed a winter picnic lunch.
"Many were activities we've wanted to do," says Katie. "Or places we wanted to visit." How many of us live in a town where we have never visited a certain museum or county park or coffee shop? For most humans, it's easy to procrastinate.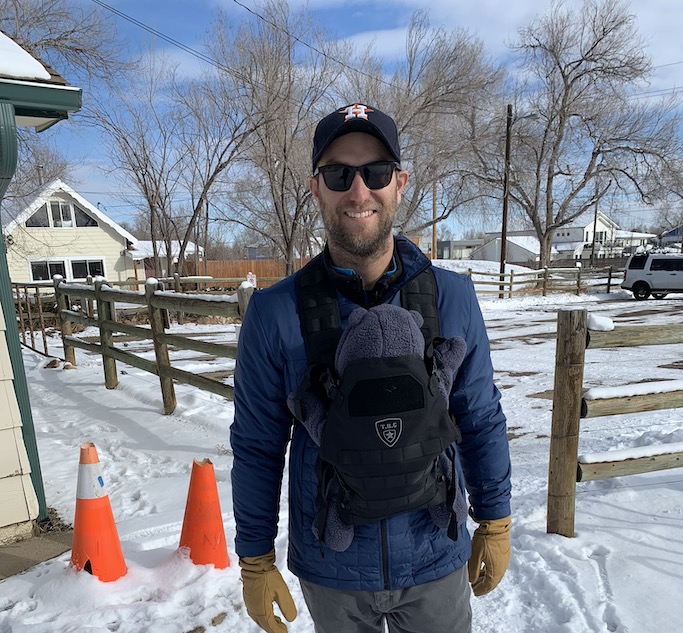 "I think most of us are pretty good at talking about something new we'd like to do, but we never execute," says Greg. "This project encouraged us to do those things."
On Day 3 and Day 18, they ordered takeout from the local restaurants they'd always planned to try. "Supporting a different restaurant may not seem like a big thing, but it's very easy to order from the same place and NOT try something new," says Greg.
Even trimming their Christmas tree seemed more special. Technically not a "new thing," they counted it as such—their game, their rules. "We planned the night we'd decorate, anticipated it, had festive music and drinks," says Katie.
Will they map out new things for this holiday season? Absolutely. Making the time and effort to try something new—even simple or small—gave Katie and Greg more to talk about with one another. It "re-energized them, in a way." And, throughout the past year, it's become more of a habit to seek out new types of entertainment, foods, and adventures.