Charlie Mingus – Doughnuts and a Truck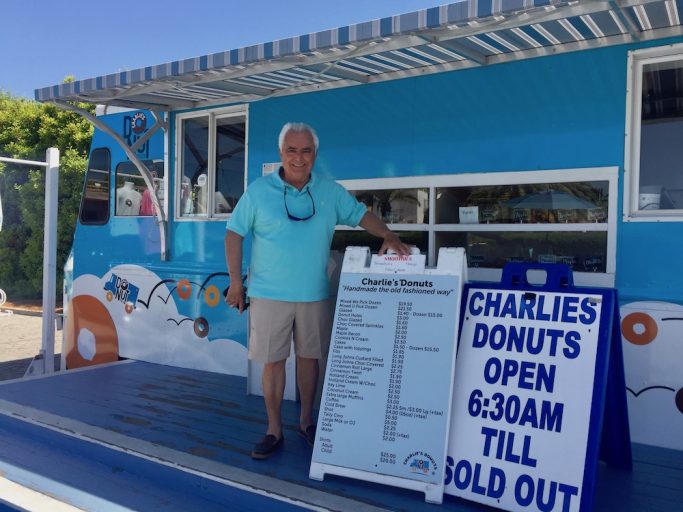 A man smiled and handed a crisp $100 bill to the young woman doling out maple and blueberry and key lime doughnuts to the early morning risers. Nodding at the long line of folks behind him, he wanted to buy breakfast for all of them. "My eight-year-old son recently passed away," he said quietly, "and this was his favorite place to go at the beach."
Surrounded by beautiful white homes and upscale restaurants and trendy boutiques, Charlie's Donuts is a year-round fixture for 30A beachgoers.  A dozen years ago, Charlie Mingus resurrected an old Sunbeam bread truck from a junkyard, removed the engine and steering wheel, painted it ocean blue, and plopped the vehicle alongside the Alys Beach Amphitheater.
Munching on my second doughnut of the morning (red velvet cake frosted with cream cheese), Charlie tells me he's the kind of guy who needs to be busy. He likes a steady stream of things to fix and projects around the house.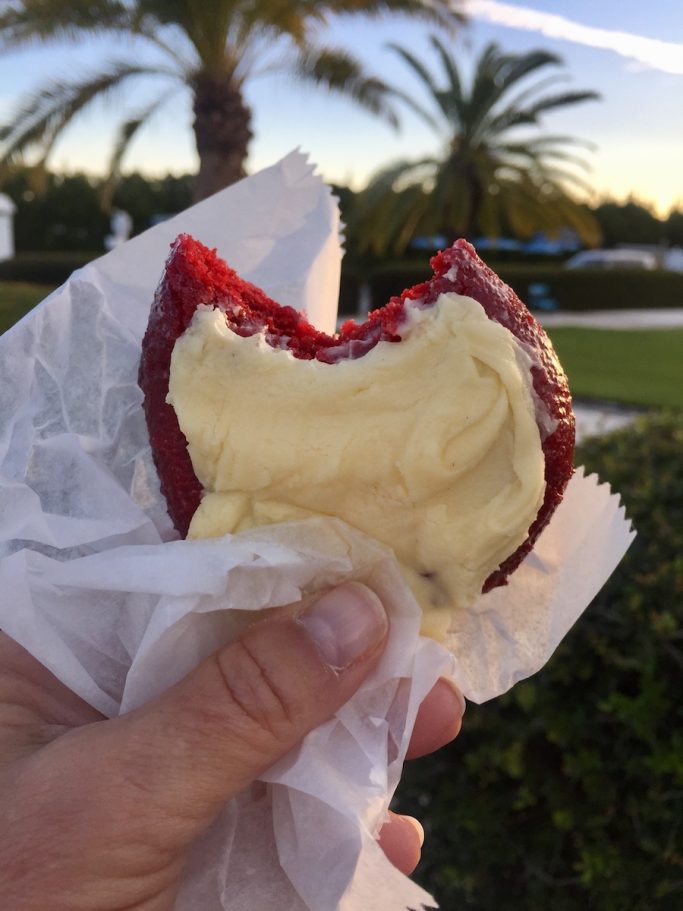 For thirty-five years, in the military and also civilian life, the Vietnam vet and former Army Ranger tested and flew helicopters. Having retired about the time he turned sixty, Charlie was getting restless when he met John Smith.
Charlie and his wife were building a farmhouse in Northwest Florida. John, also a military vet, was working on the construction site when he and Charlie began chatting about their long careers. "So – what do you want to do with the rest of your life," Charlie asked him.
Doughnuts—an excuse to eat cake for breakfast.
John had once baked doughnuts in a German bakery and dreamed of opening his own pastry shop someday. After John presented him with "a notebook paper and pencil business plan," Charlie put up the money, and the two set up shop in Bonifay, Florida. The "little hole-in-the-wall" sold out of the hand-crafted confections by 7:30 their first morning. "It was a small town – word spread quickly," Charlie laughs.
And they still sell out every day.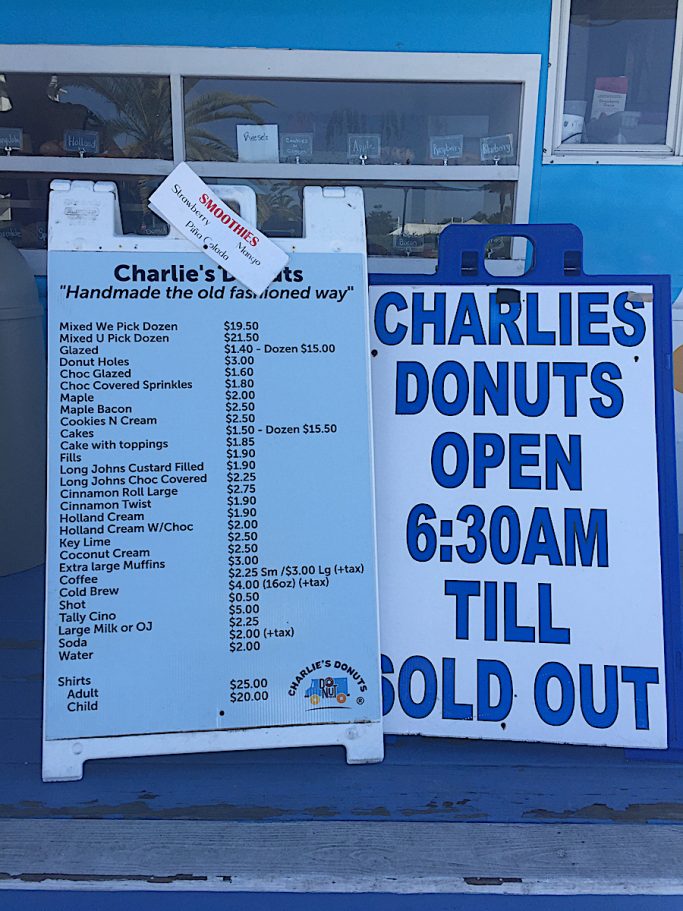 Charlie smiles when I wonder why his creations stand out from the crowd. "We do things to our doughnuts people can't figure out. And they won't figure out," he grins. He won't reveal how many they make each day, but Charlie admits the month of July, thanks to all those who flock to this area for vacation, is "huge." From noon to 4 am, each day, thirty employees hand-roll, dip, and fill thousands of colorful treats.
Without any experience in the food business, Charlie confesses John and he were flying by the seat of their pants for quite some time. They just kept "moving forward and baking doughnuts." The bakery business was one of those things he'd never have planned or forecasted. Another example of saying "yes" and watching to see what unfolds.
You can't buy happiness, but you can buy doughnuts. And that's kind of the same thing. 
Luckily, Charlie set aside two of his wonderful cake doughnuts for me—the red velvet and a sour cream. As we talk at a picnic table near the truck, he greets kids wearing Charlie's Donut tee shirts and waves hello to the grownups. "People have been coming here for years," he reflects. "We serve joggers, bike riders, movie stars, famous types."
Although his old-fashioned tasting doughnuts are delivered each morning to shops up and down County Highway 30A, picking them up at Blue Mountain Creamery or Modica Market or Perfect Pig is not the same for me. I want the sweet nostalgia of the truck – the old-school buying experience.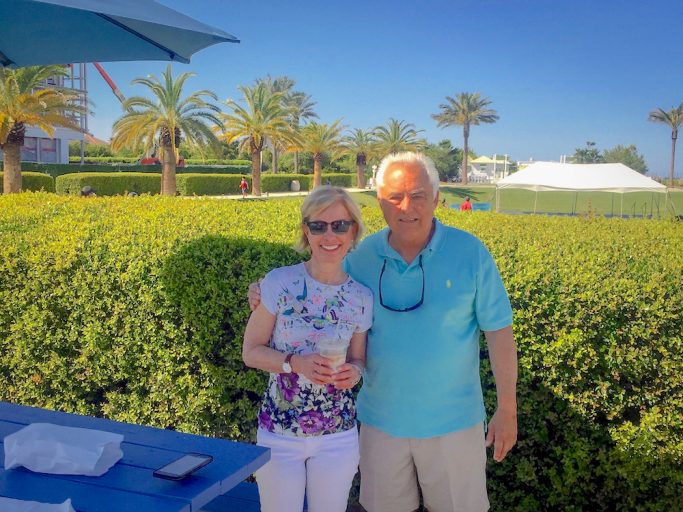 At seventy-three, Charlie is still not happy sitting. Unless it's on the deck of his beach house, surrounded by family, watching the waves crash and the dolphins swim. "If I didn't have this business, what in the world would I be doing with my days?" he asks me. "I have a purpose, a passion, and I can talk doughnuts for hours," he laughs.
Charlie tastes a few of his concoctions every day to make sure "they still taste the way they are supposed to." And, I promise, they do.