Ashlea Carver Adams – All the Healthy Things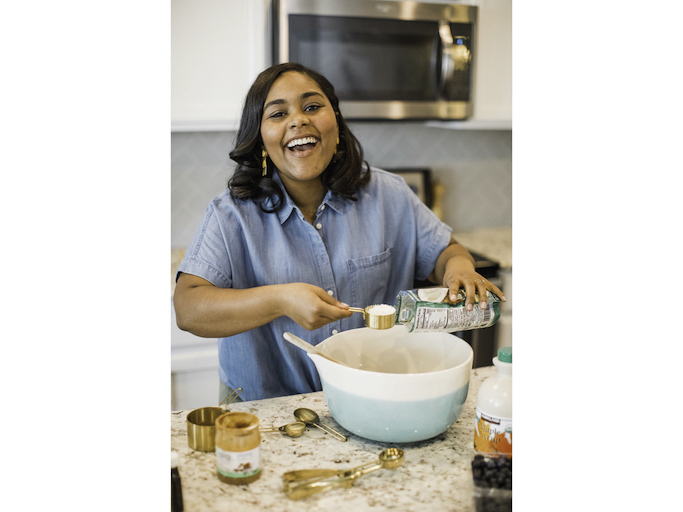 At the height of the pandemic, when grocery staples were in short supply, my husband returned home from the market. He plopped three packages of chicken wings on the kitchen counter. "They were out of breasts and thighs. It was wings or nothing," my husband said.
But how do you make chicken wings into…. dinner?
Ashlea Carver Adams, and her foodie site – All the Healthy Things – to the rescue! In my search for chicken wing recipes that didn't resemble greasy tailgate food, I stumbled on Ashlea's creation of a cleaned up, oven-baked version. After the success of her Baked Lemon Pepper Chicken Wings, I continued to explore her site's fresh, approachable, budget-conscious dishes.
Ashlea studied hard, finished law school at University of South Carolina, and settled into her Washington DC legal position in regulatory affairs. After investing time, effort, and money into "getting to this job," she assumed life would fall into place for her.
But she didn't love her job – at all. "What have I done?" A frightened Ashlea didn't like where she was headed, but she didn't know what to do.
She decided she wanted a creative outlet – a means to blow off steam after long days at the law office. She began to write a health and policy blog. "I soon realized it was as boring to write as I'm sure it was to read," she laughs.
But what did she want to write about?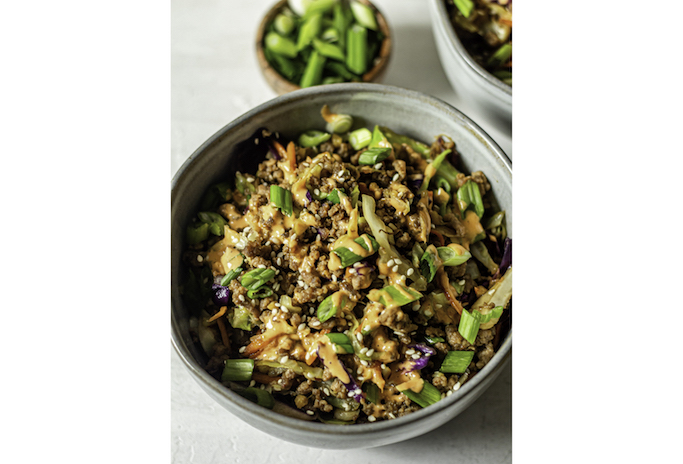 Always interested in healthy eating and wellness, Ashlea experimented with Whole 30 and paleo and vegetarian diets as an undergrad at UNC. She discovered she felt better when she concentrated on fruits and vegetables, less sugar and dairy, and unprocessed ingredients. "I focus on balance," says Ashlea. "I eat what makes me feel good, but I'm not overly restrictive."
When Ashlea looked around the web, she didn't see people of color who developed healthy dishes or cooked with seasonal, whole ingredients. She knew eliminating sugar and processed foods would be beneficial for people in her community. "If I don't see anybody talking about it who looks like me, I'll be the one to do it," she said.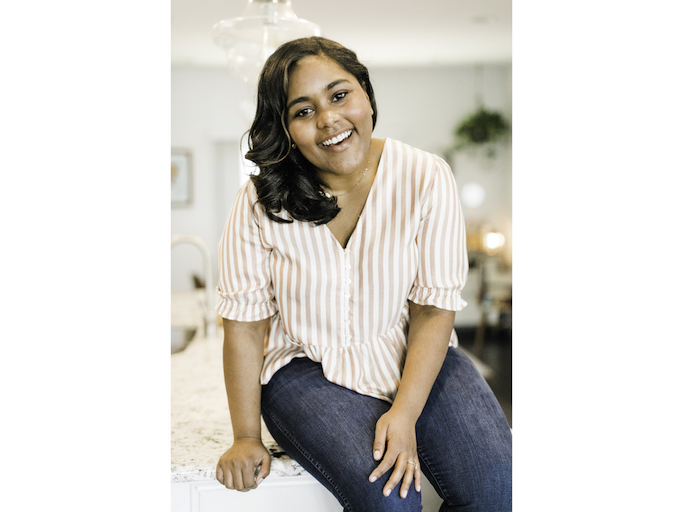 Four years ago, she shared her first recipe on social media – a simple, veggie-laden chicken dish. After good comments and feedback rolled in, she knew she wanted to keep going.
All the Healthy Things highlights Ashlea's favorite childhood meals, family recipes, and riffs on restaurant dishes she and her husband have discovered near their Cary, NC home. The sorts of foods she loves to eat but with a cleaner, healthier approach.
Her Key Lime Bars, prepared with dates, cashews, coconut milk (I use Greek yogurt instead), and maple syrup satisfy the same level of sweet craving as their more calorie-laden counterparts. Readers swoon for Ashlea's Baked Potato Wedges, Philly Cheesesteak Skillet, and assortment of chicken salads, mocktails, and meals for the air fryer and instant pot.
Everything but sushi. "I don't make it," says Ashlea. "I want someone else to make it for me."
Ashlea's husband is a willing guinea pig for her new food combinations. And isn't afraid to tell her if a dish needs additional spices or a tweak or two. Savory dishes are tested once or twice, maybe three times, before she announces them to the world. Baked goods are harder. It may take half a dozen tries before her cinnamon sugar pumpkin bread or strawberry crisp or raspberry oatmeal bars are perfect and ready to share with her readers.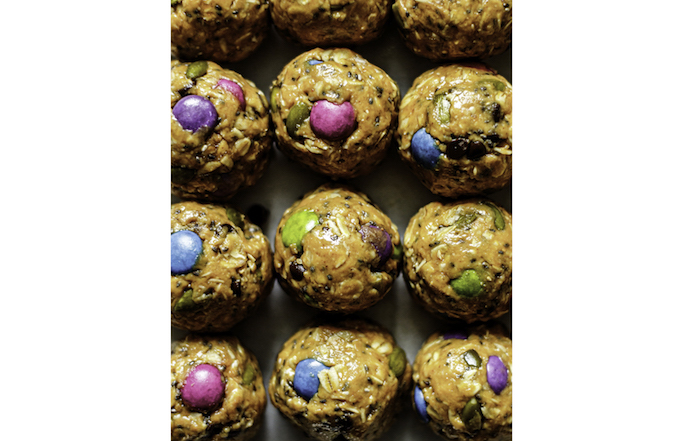 "I made a mistake about what I wanted to do with my life," says Ashlea. "And that experience, that sharp turn, got me to where I am today." Although she "keeps her law license current and her options open," Ashlea is right where she wants to be. This past year, her site's social media followers and subscribers have skyrocketed, and the resulting partnerships from major food brands overwhelm her – in a good way.
Is a cookbook next? Her readers are clamoring for one, and Ashlea would love to deliver. Stay tuned!
Most photos courtesy of Ashlea Carver Adams