Sandell Morse – Living Apart to Stay Together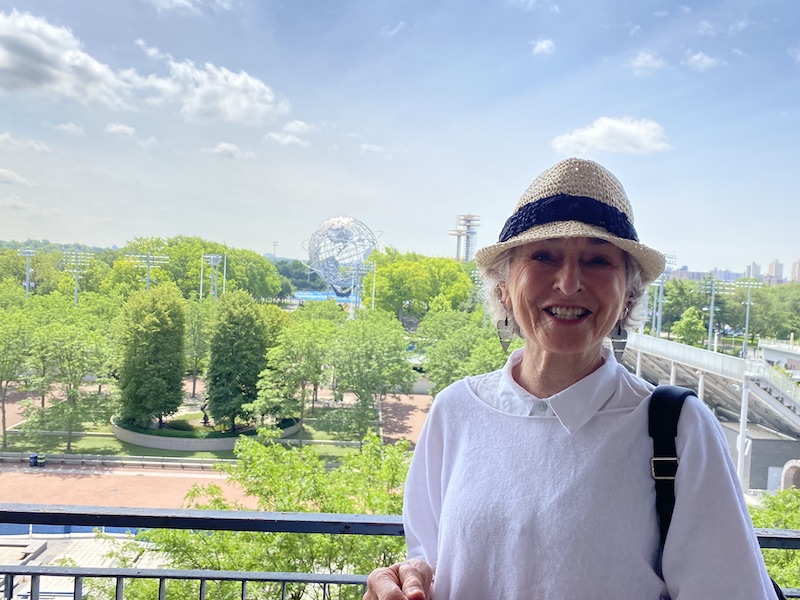 The Orchid Series
A collection of interviews featuring inspiring women over 75 years young. Curious, engaged, active, interesting. The sort of woman I want to be when I grow up!  
At 82, Sandell Morse skis down snowy mountains, hikes rugged trails, and hops on planes to explore new cities. Married more than sixty years, she and her husband used to be partners in those adventures. But not anymore. "He and I began to age very differently," says Sandell.
And so, to accommodate both of their lifestyles, they reside in separate homes.
They'd deliberated this arrangement—not as unique as some might think—for quite some time. Many couples choose to sleep in different beds, retreat to individual bedrooms at night, or dress in separate bathrooms. When they acquired different living spaces, "we did not come by this decision lightly," says Sandell.
Happily ensconced in a retirement community, her spouse has made friends and enjoys the offered activities. Sandell and Zeus, her standard poodle, live a short distance away in artsy downtown Portsmouth, New Hampshire. After deciding to pack up the home they shared, both Sandell and her husband relish their smaller places with fewer responsibilities.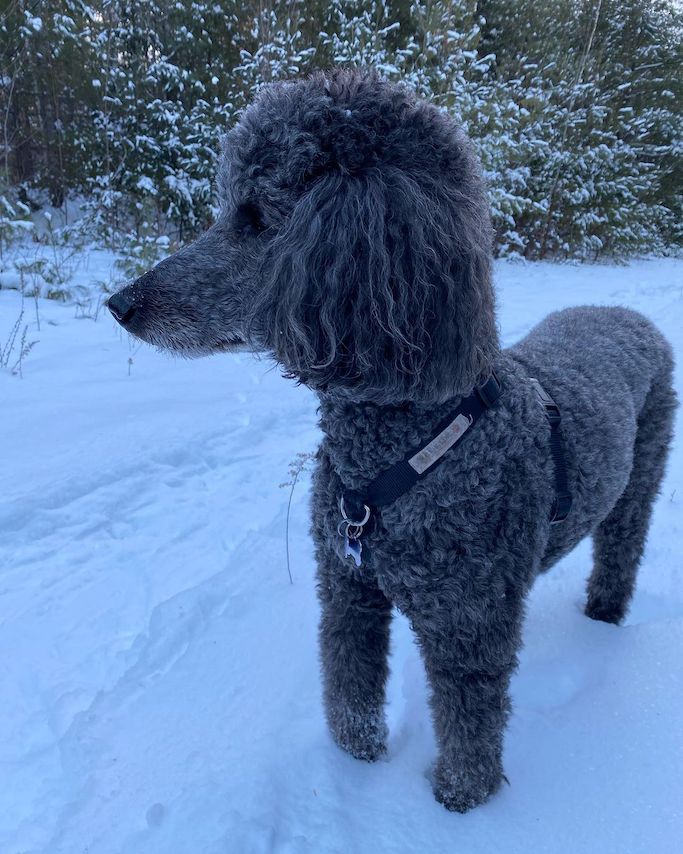 "Yes, I miss the daily routines," says Sandell. "I miss our evening dinners, the bedtimes." But the couple sees each other two to three times each week and talks almost every day.
This setup gives Sandell peace of mind. When traveling and exploring, she knows her husband is safe and well.
A few years ago, Sandell, a prize-winning writer, traveled to France to research her planned memoir. She settled in Auvillar, a quaint French village, and befriended folks willing to share their roles in the French resistance during World War II. "What started out as a research project became an unexpected rediscovery of identity and Jewish faith," says Sandell.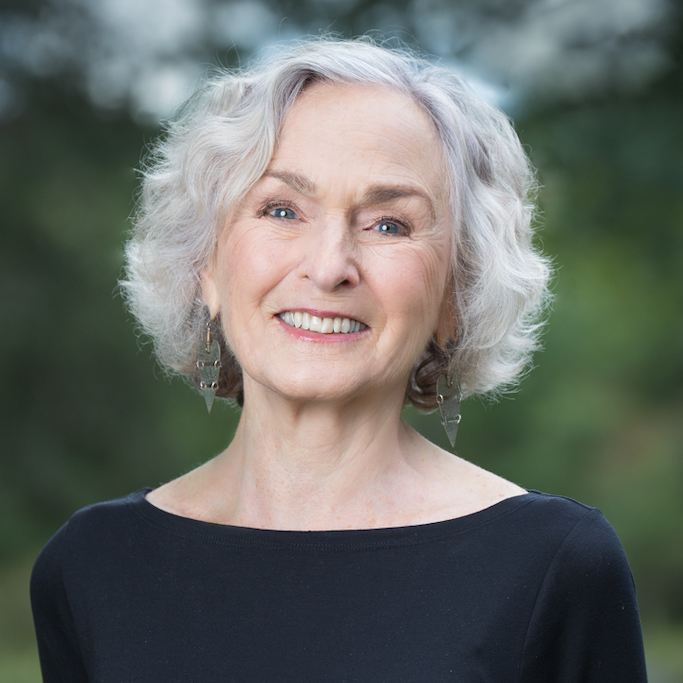 When I asked Sandell about her advice to younger women, she didn't hesitate to respond. "I encourage my youthful friends to have their interests, separate from a husband or partner," she says. "Meet girlfriends for dinner, explore your passions." This advice correlates with those studies that show we tend to grow more as couples when we bring our own experiences and hobbies to relationships.
Besides cooking, knitting, reading, and her outdoor exploits, Sandell has always enjoyed dance. Growing up in New Jersey, she remembers Christmas Day outings to Radio City Music Hall. "Back then, we'd watch the movie, followed by the Rockettes extravaganza, and then eat dinner at a German restaurant my father loved," says Sandell.
Little did she know…
As a senior in high school, she auditioned for the esteemed dance company. Out of 400 young women, Sandell won a coveted spot for the dance troupe. "In my day, we danced four shows every day. Except for holidays, and then we performed five," says Sandell.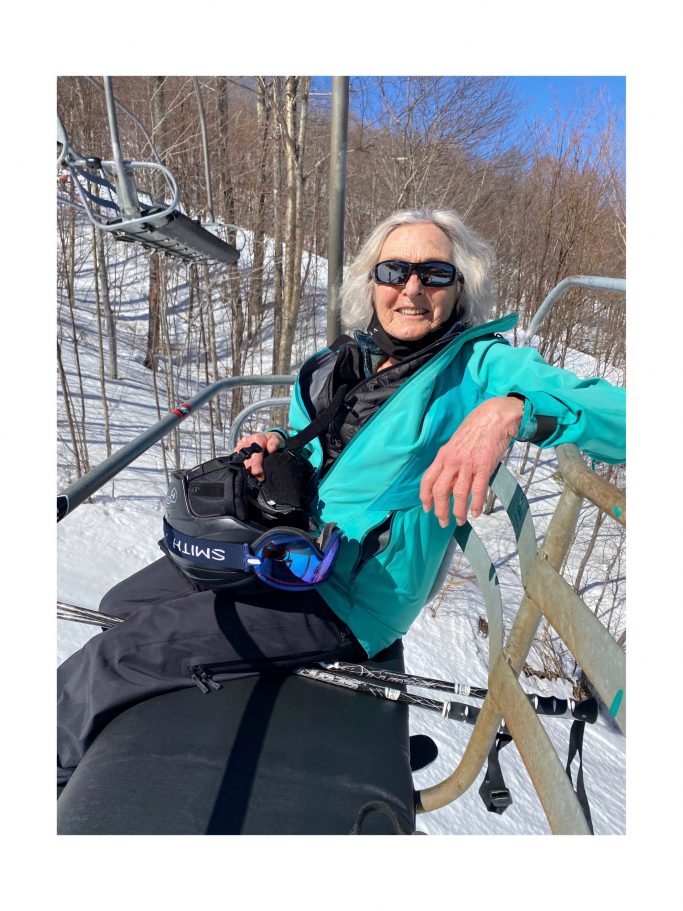 As a Rockette, she hopped on a bus and commuted into Manhattan for two summers. But she missed her friends and chose to concentrate on college and studies instead. "I thought I'd live the life of a professional dancer, but my ideals shifted," says Sandell.
Although their living situation is not for all, it works for Sandell and her husband. "We date now," Sandell laughs. "We were always good at dating." Initially not pleased with their parents' announcement to live apart, their three sons have come around. "They see us as deeply connected and committed to maintaining our relationship and our family."
"My husband is coming for dinner tomorrow night," says Sandell with a smile.
The Spiral Shell, A French Village Reveals Its Secrets of Jewish Resistance in World War II is available from booksellers. The paperback edition arrives in the world on April 5, 2022.
Photos courtesy of Sandell Morse
PS—Horses in France, another inspiring octogenarian, and a hike in the Grand Canyon