Matt Logan – Costume Designer and Builder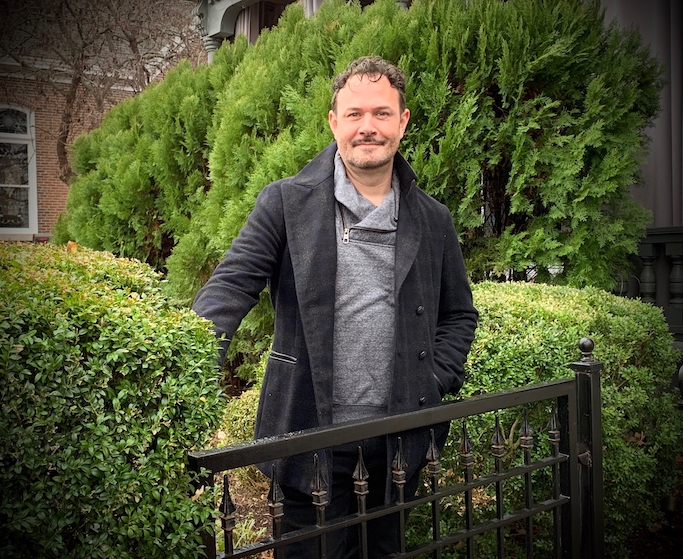 Backstage, at Nashville's Bridgestone Arena, Matt Logan crossed his fingers and glued his eyes to the tv monitor. He'd dressed the superstar entertainer and rigged all the hooks and ties and snaps in the right spots. All he could do now was watch and listen and hope the act went off without a hitch.
Along with an Emmy-award winning producer and a Broadway and film actress, Matt founded Studio Tenn in 2009. At the professional theater company in quaint Franklin, Tennessee, Matt directed and designed costumes and sets for more than 40 plays and musicals.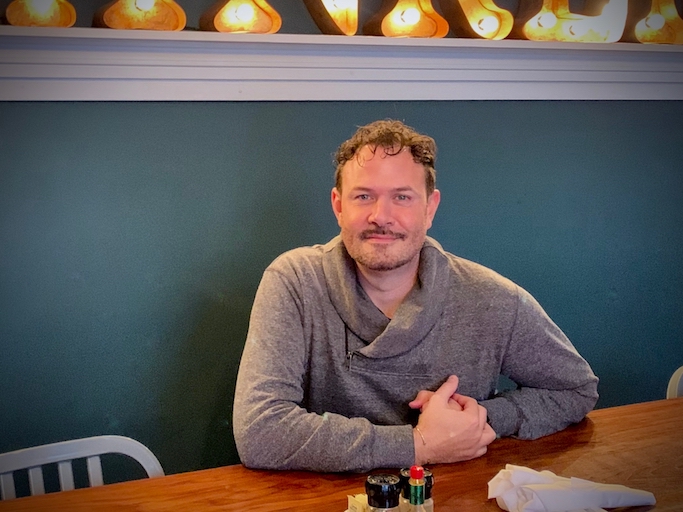 Last year, "the winds of change blew" for Matt, and he stepped down as the Artistic Director of the community's beloved non-profit. He'd learned a long time ago to seek new opportunities and "open doors" without fear.
Matt was in high school when his love for the arts evolved from a hobby to a purpose. Like a football team who bonds during the ups and downs of a season, his theater colleagues gave him a community.
"We pushed through challenges – and celebrated accomplishments – together," he says.
When it was time to think about college, Matt completed applications for schools with impressive theater programs  – Juilliard, North Carolina School of the Arts – but never submitted them.
His fear of failure kicked in. "Who am I? I can't do this," he remembers.
One month before he headed off to Auburn –  the only school he applied to – Matt met a Pepperdine University recruiter at a 4th of July cookout. The recruiter asked Matt to send his portfolio and determined he was a perfect fit for the school's Technical Theater program. And their Special Achievement scholarship.
As a work-study student – and after graduation also – Matt learned to design and build costumes and sets from the ground up in Pepperdine's theater shop. From furry bears to sequined gowns to beaded hats, he designed, cut, pinned, and stitched.
In his mid-twenties, Matt and his close group of theater buddies wanted to give the Broadway world a try. Although apprehensive about pulling up his California roots, Matt didn't allow those "Can I do this?" thoughts to get in his way this time. "If not now, when?", he remembers.
Matt settled right into the wardrobe department at Times Square's Shubert Theater and dressed cast members of the Gypsy revival. Ever wonder how actors in shows rush off stage and return, seconds later, in different costumes? Matt was the guy who waited in the tiny space offstage, outfits at the ready, zipping and buttoning and fastening.
Immersed in the "hecticness"- traffic, work days til the wee hours, no washer or dryer or dishwasher – of New York for five years , it was time for a less exhausting lifestyle. Or so Matt thought.
After his return to Tennessee and a decade at Studio Tenn, Matt is now absorbed in start-up plans for a production company – for profit this time around –  geared to Nashville tourism. He also designs and builds costumes for "various projects here and there."
One of those "random projects" came about when a member of Reba McEntire's team called.
"Reba will host the Country Music Awards with Carrie Underwood and Dolly Parton in a few short weeks," her rep said. "During the show, she'll sing Fancy."
A hit in the nineties, Fancy still makes audiences go wild today. Especially when – in the middle of a live performance –  Reba's bedazzled gown slides away to reveal a flashy red dress.
"But we want this performance to be different," the rep continued. "We want her to wear something magical, theatrical, special."
"Got it," said Matt. "You want to ramp it up – a new kind of Fancy."
Reba and her team gave Matt's creation  – "a second reveal no one will see coming"- a thumbs up. Off he went to New York's garment district to track down the perfect feathers and beads and flowing fabrics.
With 2 1/2 weeks til showtime, Matt hunkered down with his sewing machine, patterns, and yards of silky fabric. After several fittings and tests, the three outfits did not slip to the side as Reba sauntered across the stage. "The costume wasn't finished – and it wasn't working either," says Matt.
The day before the show, and many tweaks later, Matt held his breath as Reba sang and moved around the stage. It all worked. "Let's do it again," she smiled.
On November 13, Matt watched the television monitor backstage as Reba performed Fancy for millions of television viewers. He smiled – and the audience roared – when her glamorous lavender robe slipped away, revealing the dazzling, expected red dress. A minute or two later, Rita gave a gentle tug, and a sparkling, powerful pantsuit appeared. And, based on the shrieks of delight, "no one saw it coming."
Thanks to the success of his CMA creation, Matt's received lots of phone calls for collaborations and projects. Between his costume work and emerging production company, I can't wait to see what lies ahead for him. "I definitely won't shy away from any open doors," he laughs.
You may also enjoy reading about an actor in Broadway's Book of Mormon and a New York City doorman.