Marilee Nelson – A Toxin-Free Home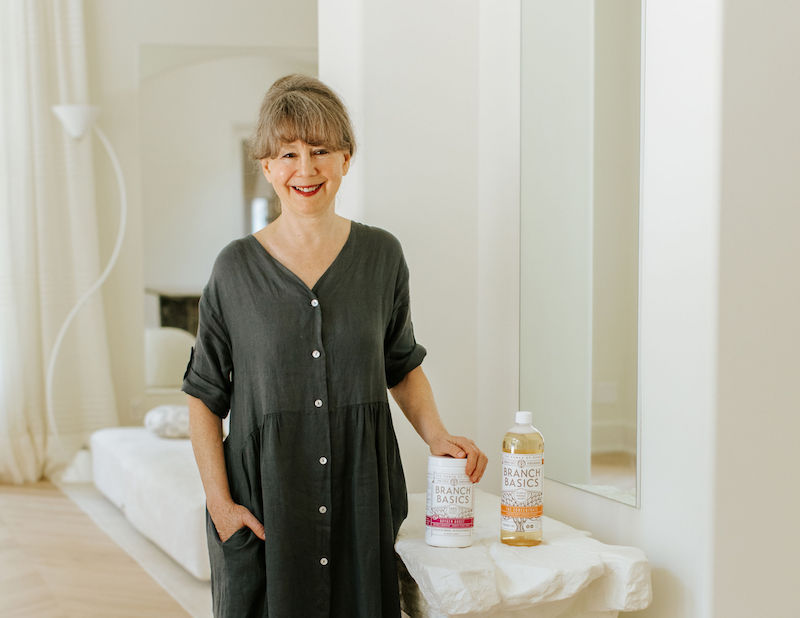 Marilee Nelson did not intend to found and build a toxin-free home cleaning company. 
More than four decades ago, when Marilee faced dialysis and a kidney transplant, a doctor suggested she clean up her diet. She gave up sugar, processed foods, and the "awful stuff" she put into her body every day. Using food as medicine, Marilee avoided the transplant. 
Years later, a Dallas physician informed Marilee her ten-year-old son would not recover from his brain and immune system injury. "Nothing we can do for him," said the doctor. Refusing to accept the diagnosis, Marilee returned home to the Texas Hill Country.
Desperate to help her child, she pored over books and scientific articles and medical journals. She discovered "U.S. companies add  thousands of untested chemicals to food and products we use every day in our homes."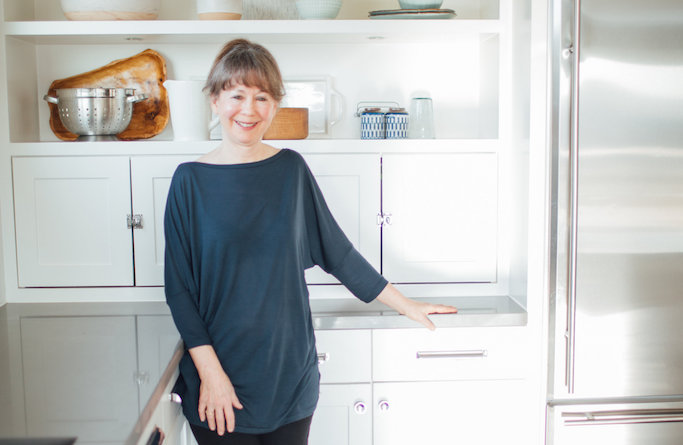 "Scientists have linked infections and the exponential rise of degenerative disease to our exposure to harmful chemicals," says Marilee. Although she couldn't control her family's contact with toxins at work and school, she could take charge of what entered her home.
When she shopped at the grocery store—and walked down the household cleaning aisle—Marilee noticed the strong smell. When capped and sealed, laundry detergent, floor cleaner, and furniture polish still gave off an odor. 
"This was my light bulb moment," she says.
Marilee went home and rummaged through cupboards, inside closets, and under the sinks. She stripped her home of perfumes, nail polish remover, and traditional toilet and shower cleaners. She learned—and science backs her up—these products emit a low-level chemical soup into our living spaces. 
"I vowed to take the pressure off my son's immune system and see what happened," says Marilee.
Today, her son is a happy, healthy, productive adult. So is her niece, Allison. As a last-ditch effort to relieve health issues and chronic pain, Allison Evans and a friend, Kelly Love, spent the summer after college with Aunt Marilee. Her aunt's toxin-free home and clean eating regimen cleared up Allison's problems, and the three women decided to share this lifestyle with the world. 
Working from Marilee's list of acceptable ingredients, a chemist developed soap formulas. "For two years, we went back and forth," says Marilee, "testing the creations for efficacy and sensitivities." 
Finally, they all agreed on a non-toxic soap concentrate health-conscious consumers now love. Mixed with water, in assorted proportions and bottles, the Branch Basics formula delivers an effective all-purpose, bathroom, window, laundry, and hand soap. One concentrate for every cleaning need.  Shipped straight to our doorsteps.
Marilee excels at not bringing chemically-laden food and cleaning products into her home. What about skincare and beauty needs? "I use lotions, bar soaps, and lip gloss from Luminance," says Marilee. "And makeup from Dr. Lily Ros, W3llpeople, and Mineral Fusion."  
According to Marilee, "we don't have to be chemists or have a scientific background to read labels and evaluate ingredients." A quick scan of moisturizer or shampoo or mascara for toxic red flags—the words fragrance, warning, or danger—tells us to steer clear of these items. "As we become familiar with ingredients, a glance at the label will tell us what we need to know," she says. 
Marilee suggests products with a 1 or 2 rating (color-coded green) on EWG Skin Deep. This app evaluates skin and human health ingredients, rather than focusing on "environmental or sustainable priorities." 
Another simple tool is the Think Dirty app. Scan the barcode on shaving cream or mouthwash while shopping. Think Dirty provides easy-to-understand information on the ingredients. Or, to vet a product, look for third-party certification on the label. Made Safe has stringent human health and safety requirements. 
Marilee believes the toxic cocktails found in food, home, and beauty products are responsible for many of today's health issues. Scientific research agrees. "We don't realize how much these chemicals impact our health until we remove them from our diets, daily routines, and homes," she says.
"By cleaning up your diet OR what you use, you reap benefits," says Marilee. "But put them together for spectacular results."

Photos courtesy of Marilee Nelson