Christine Han – A Photographer's Favorite Spots in Brooklyn, NY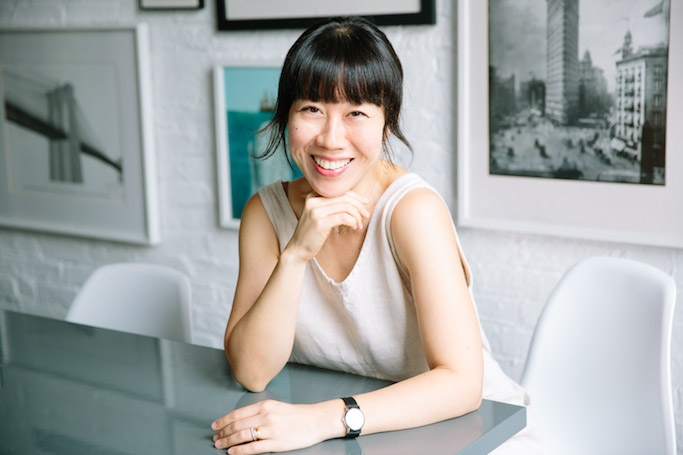 Series:  Cities to Explore 
I'm sure you've spotted Christine Han's stunning photographs. You'll see her work in glossy magazines, delectable cookbooks, and advertisements for Pepsi and Starbucks and Bose. Scroll through the pages of Cup of Jo or The Kitchn, and Christine's photos will tell the story of a person or space.
Raised in a northwest Chicago suburb, Christine headed to New York to study anthropology at Columbia University. Since high school, she'd dabbled in photography and honed her skills the old-fashioned way—by taking pictures and making mistakes.
After college, Christine realized she loved framing shots, procuring the right light and backgrounds, and editing photographs. With a friend, she built a blog highlighting people, their kitchens, and what they cooked in their homes. "I'd shoot actual food they prepared, and we'd post it online," she says.
And word about Christine, and her talents, spread.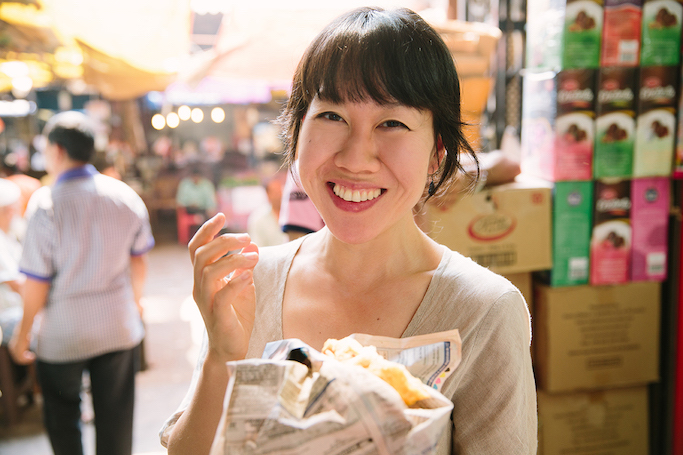 As her food and lifestyle business grew, Christine backed off her weekend-laden wedding photography commitments. "Weddings are much more stressful," she says. If she has to reshoot a brownie or lasagna recipe, she can. At weddings, do-overs don't exist!
A favorite sort of assignment is to team up with an author and stylists (food and prop stylists) to bring a cookbook to life. Often in a home, the author will assist while the food stylist prepares and plates 8-10 recipes per day. For the camera, food stylists have the occasional culinary "trick up their sleeve to improve the color or brightness of the dish. Except for one stylist, who made ice cream cones out of shortening, we always use real food," laughs Christine.
While the prop stylist positions linens and dishes, Christine handles the lighting and photography. And the photo comes together in a magical way. "The talented people I work with make everything so easy," she says.
For commercial shoots, when she photographs Shake Shack burgers or KIND bars or Starbucks coffee drinks, a team gathers in a rented studio. "It's a quick production, with an efficient, amazing crew handling all the details of the shoot," says Christine.
Christine shot a recent story about next-generation Chinese restaurant families and how the grown kids react to the increasing closure of these businesses. She's traveled around the world documenting human rights work for the American Jewish World Service.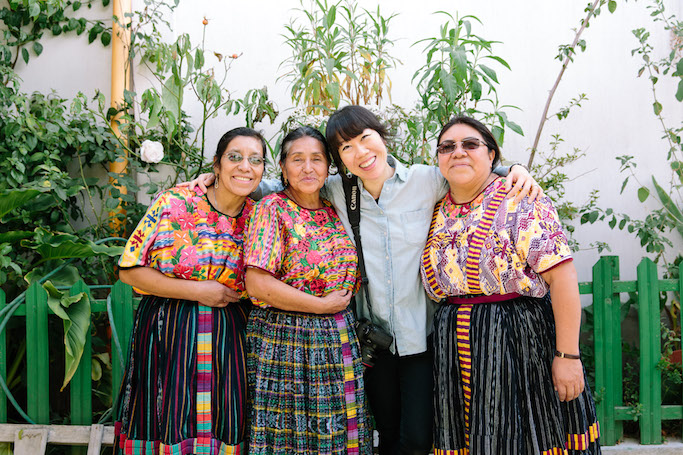 So, what's left she'd like to do? Perhaps photograph a farmer in his fields. A clam-digging expedition. Those stories marrying people, food, and culture.
When she's not shooting or editing or caring for her almost-one-year-old daughter, what does Christine like to do in Brooklyn? She'll bundle up and stroll to Prospect Park, a 580-acre oasis in the heart of Brooklyn. "It's a welcoming park with a wonderful walking loop and plenty of picnic and play space," she says. The Botanic Garden, adjacent to Prospect Park, is another favorite spot.
A perfect Sunday is to wander the Brooklyn Heights Promenade—some call it the Esplanade—with little Coro in the stroller. "The views, along the water, of the Manhattan skyline and the Statue of Liberty are amazing."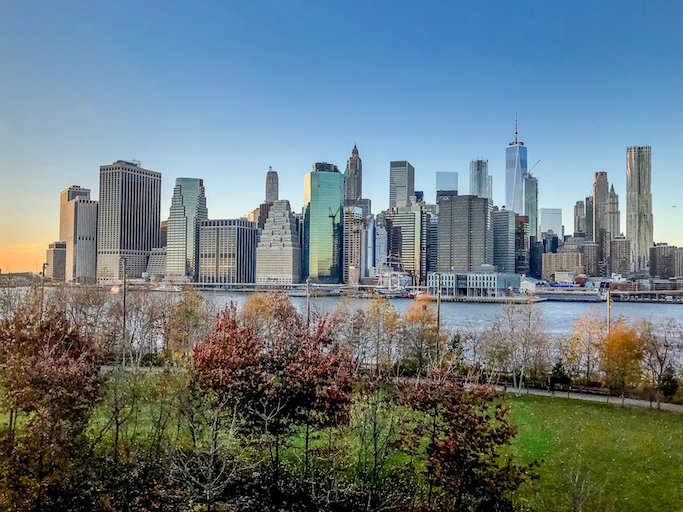 A walk across the Brooklyn Bridge is not an activity reserved for tourists. "Start in Manhattan and land in Dumbo's Brooklyn Bridge Park," suggests Christine. She can't wait to return to Atrium, her fun happy hour spot. The oysters, the potato bread, the tea and calamansi cocktail!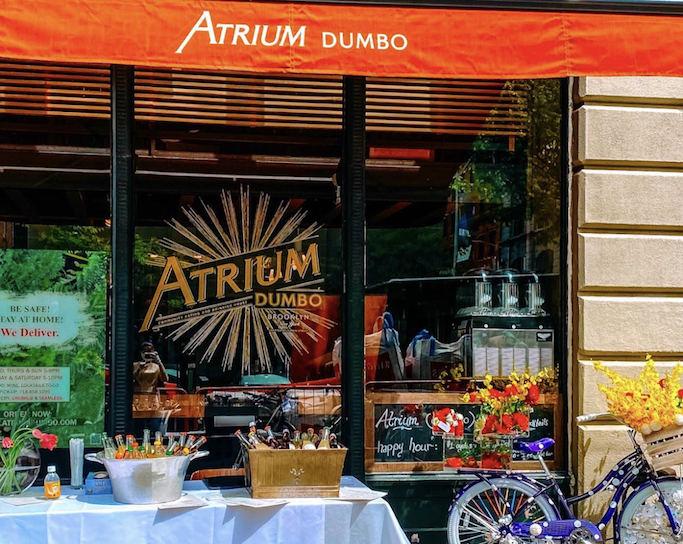 In the same area, One Girl Cookies bakery offers awesome desserts and coffee. (How did I miss this place when my son lived in Brooklyn?)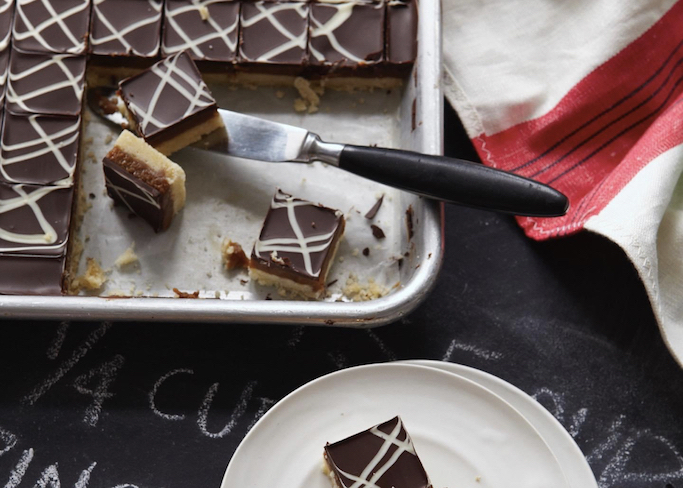 "Sometimes, my husband and I will grab a burger at Shake Shack, hang out on the rocks, and watch the water and the sunset," she says.
Olivier Bistro is an out-of-the-way treasure in the Gowanus/Park Slope neighborhood. "Lovely owner and ambiance," she says.
"And, of course, Frankies. It's been around for years. Great food, atmosphere, service. And I love their tuna sandwich."
Christine reflects on the silver linings in 2020. The pandemic gave her husband, a New York City nurse, and Christine, time at home to bond with their new daughter, born days before the world shut down. "It's so incredible being a mom," she says. "I had no idea."
But, like us all, she's ready to hang out with family and friends again. Enjoy concerts in Prospect Park, lively restaurants, travel, and photography without limitations and masks. For now, she'll continue to concentrate on the good—her family, her health, and the wonderful way she earns a living.
The Weekday Vegetarians, a cookbook by Jenny Rosenstrach with photos by Christine, is due out Fall 2021!
Photos of Christine Han courtesy of Christine
Photos of Atrium, One Girl Cookies courtesy of the businesses
Photo of Manhattan by author