Our Marriage Notebook – Dates With A Little Red Book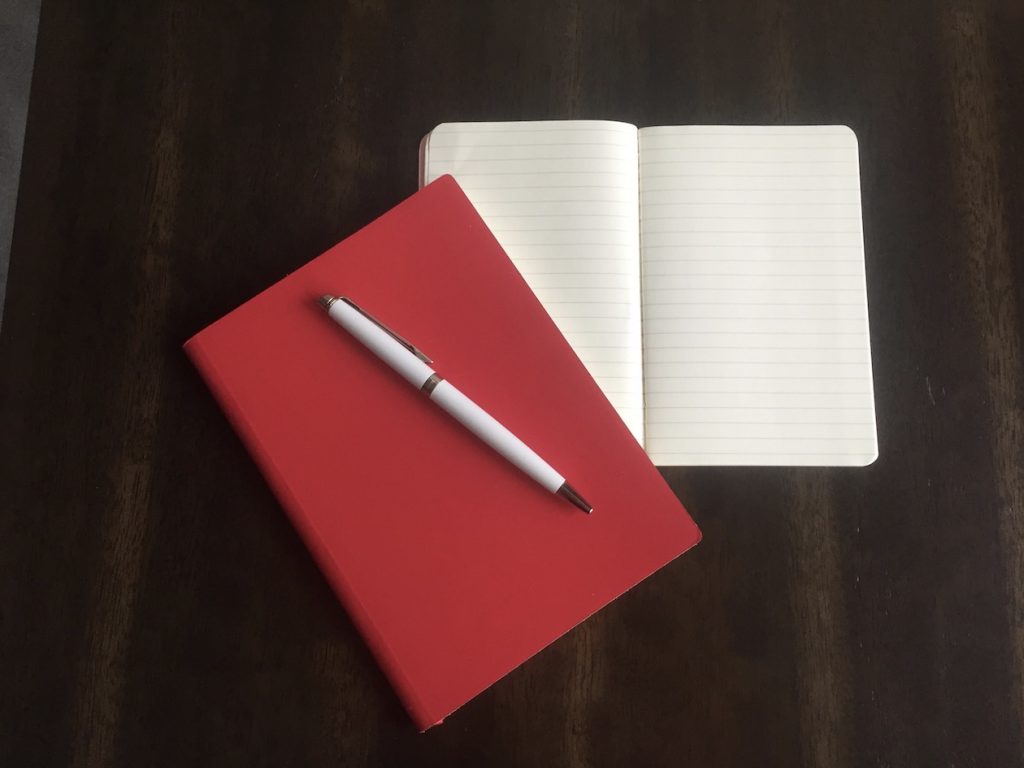 A few years ago, I gave my husband a simple and inexpensive valentine—a small, red notebook. Inside the front cover, I wrote a message to my sweetheart. I proposed, with this notebook in hand, we sit down a few times a year and talk about our marriage. My concept was to document our hopes and dreams for the coming months and what we'd like to work on, as a couple, to enhance our relationship.
VALENTINE: a card or gift that you give, usually to someone you love, on Valentine's Day
In the beginning, our notebook popped out of its drawer three or four times a year. We discussed our relationship and our desires and  jotted down thoughts in our little book. When we walked away from our notebook sessions, we were engaged and energized. And, we realized as individuals, and a couple, we are continually changing.
Our notebook ideas give us direction—and a focus for growing and developing and adapting. Later, we added notebook time to New Year's Day and our wedding anniversary. It's fun to schedule our notebook conversations as if they are a date—and anticipate them—each of us planning what we will contribute. We keep it loose, not always on a set schedule, but always with a degree of specialness. Our "meetings" may occur over dinner at a restaurant or a glass of wine on the patio.
We may talk about –
Our calendars and, if we have to be apart, ways to stay in touch

Ideas for dates or activities, events we might want to check out

What we can do to enrich our lives, our marriage

Our personal needs and expectations

Ways to make obligations, and stuff we MUST do, more special

Vision for the holidays or an upcoming vacation

Friends to connect with, people to meet

Community activities

Family concerns
Sometimes we need more direction in our lives, and our notebook makes extra appearances. After our sons were grown, my husband's job took us to a new city.  Although the people in Nashville were welcoming, we (especially me!) struggled. We missed our 20-year history with Texas friends, our community, our infrastructure. 
Step-by-Step Goals
So—we began listing step-by-step goals in our notebook. Go out to dinner with one new couple. Try a restaurant in our new neighborhood.  Find a church.  Call the person my aunt knows and invite her to lunch. Introduce ourselves to three new neighbors. Sign up to volunteer. By making simple plans and goals in our notebook, we felt accountable to accomplish them. And, little by little, we met people and our new city became home.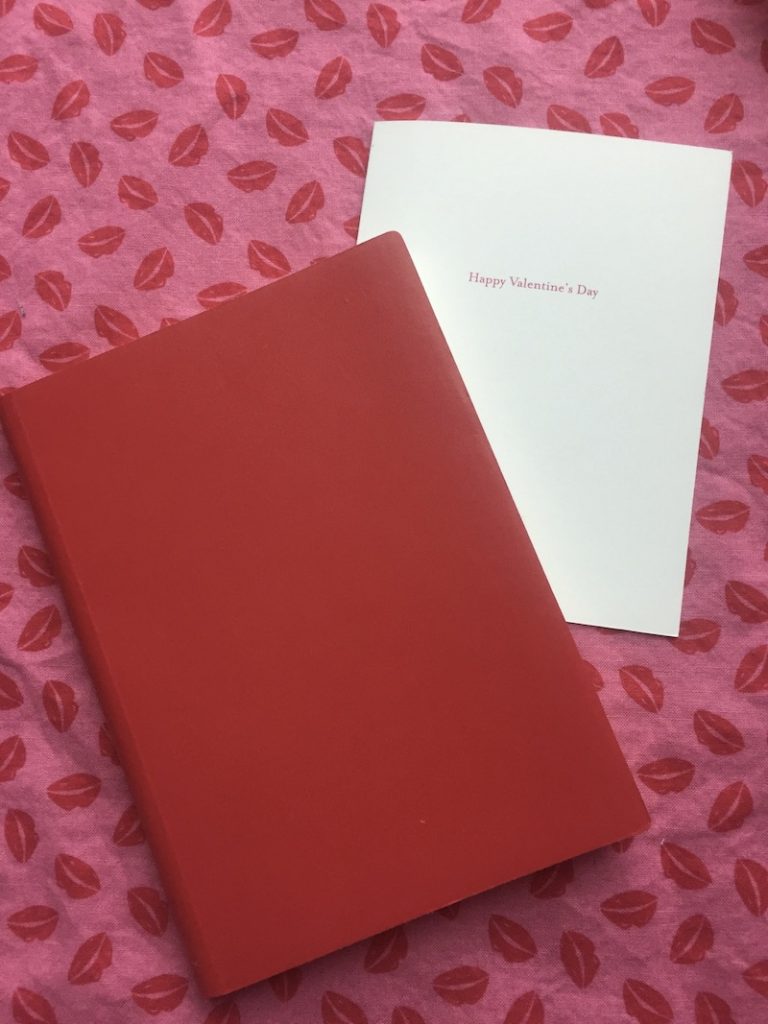 SWEETHEART: one who is loved
This easy gift helps us appreciate each other and our relationship. It causes us to slow down, stop the busyness, make an effort. Our notebook dates are a reminder to tend to things between us, nurture our marriage, keep it thriving. It is fun to look back at prior entries and see where we were then, where we are now.
The biggest endorsement? My son and daughter-in-law have started their very own notebook.
Happy Valentine's Day!