Chris Pence – What Does a Sound Engineer Do?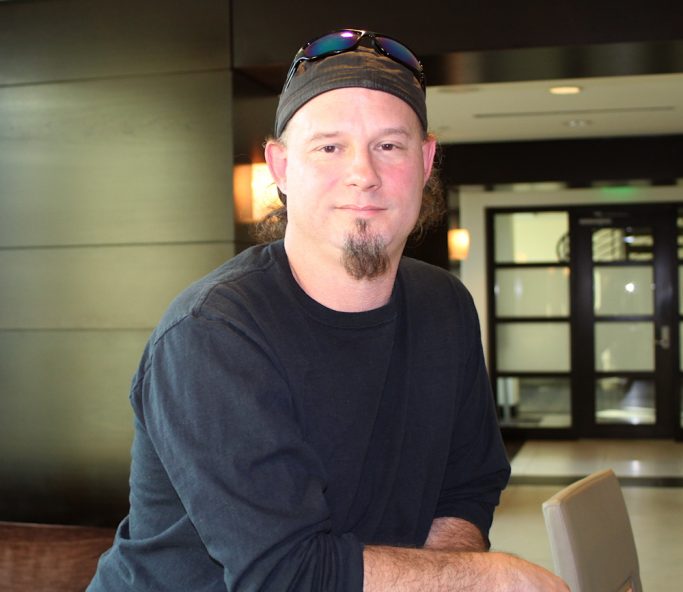 Since moving to Nashville, I spend more time listening to live music in a variety of venues around town. After all, this is Music City.  Aside from raw talent and lots of practice, I never think about what else makes for an outstanding show.  According to Chris Pence, a sound engineer with country and pop bands, "When everything at a show sounds great, the artist is wonderful!  But when things don't sound so good, it is definitely the sound engineer's fault!"
Trained in various disciplines, this former drummer has been immersed in the Nashville sound scene for the past decade. Although you may rewind or erase in a recording stereo, "you don't get any do-overs in live sound," he laughs.  Whether he handles Front of House, flies the PA, or mixes, Chris's job is to gain the musician's trust as quickly as possible.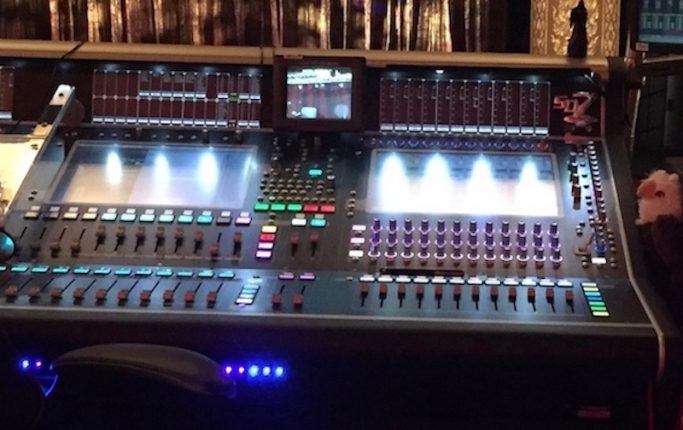 On tours with Chase Rice or Toby Keith or Jana Kramer, Chris explains two engineers are "mixing" the sound at big boards. One works Front of House, and you've noticed him/her – the cool, laid back guy or gal who relaxes at the big console in the middle of the crowd. Occasionally tweaking a button or knob, these folks seem to enjoy the show along with the rest of us. 
The second sound engineer is up on stage with the musicians. This Monitor Engineer (ME), Chris points out, "looks like he is just standing around, watching the show from his good vantage point." He actually operates a console, this one connected to the musicians' microphones.  Adjusting volume levels on the mics and balancing the sounds, this position is Chris's favorite assignment since the fellow Indiana native gets to work directly with the artists.
Each of the 36 stage microphones for a Jana Kramer show has a channel of knobs and buttons on both engineers' consoles. As they control their separate microphones and boards independently, the Front of House mixes and the ME mixes, and the sounds gel. Adjusting the volume and sound for each instrument or voice on stage, the engineers determine which sounds should stand out. Perhaps a guitar solo should be emphasized in one section or a soprano voice at another point. 
"Up on stage, as the ME, my outputs go to the musicians," Chris explains. The audience doesn't hear what Chris is doing. His role is to make sure each artist/band member can hear whatever they, individually, sing or play. Their own custom sound comes from the wedge speaker directly in front of them or an in-ear monitor. When an artist performs, they rely on certain cues – a particular note, an instrument – and they need to hear those cues, feel the rhythm, and stay on time.
As the ME, Chris must pay attention, listen, and watch for signals from the artist. Do they want or need more drums, less strings, more bass? It involves a lot of trust and confidence between artist and engineer. What happens if Chris doesn't get it right? A man of few words, he thinks long and hard before he responds. "Like anything else, you learn in smaller venues before you tackle the larger stuff," he says.  "Once you get the show down," he continues,  "it's like learning to play a song on an instrument."  And they do rehearse with the band on the day of the performance. 
The Front of House engineer mixes the sound for what the audience actually hears – the sound coming out of the venue's speakers. When I ask if a song may sound different in various cities, Chris tells me the goal is "no."  Although he might make sound adjustments based on the crowd's reaction, the performers and crew want fans in Florida and California and Texas to have the same experience. 
Several years ago, Chris "flew the PA's" – they do have their own language –  for Toby Keith's concert tour.  From 8 am on performance day, his job was to hang the huge speakers in amphitheaters across the country. Chain motors lifted the dozens of speakers and cables into place. As I glance through his photos of speakers installed on the roofs of concert and festival venues, I wonder if he's ever had a speaker fall? With a quick shake of his head, he says "No, and I take great pride in that. This is very possible, and I double and triple check, making sure everything is secure."
Chris tells me he loves the travel and tour routine. Load the bus, drive, sleep, wake up in a new city, eat, set up your equipment, do a show, shower, repeat. Yet, the close quarters, constant togetherness, and seventeen hour work days can sometimes "get on your nerves."  
When everything at a show sounds great, the artist is wonderful!

 

But when things don't sound so good, it is definitely the sound engineer's fault!
And, it is hard for Chris to listen to a song for pure pleasure. He is constantly thinking – vocals softer, little more bass here… "That's probably why I listen to harder rock," he remarks. "I don't work in it, so I  am more accepting." 
Although Chris is  busy during a show, he scans the crowd and their reactions to the music. "My favorite part of what I do is to watch people enjoying a concert. It just never gets old."