Max Hawkins – Randomizing His Life
I suppose I always think it is the older folks who get stuck, slip into a rut, and need to reboot their lives. Those people tired of their 9-5 commitments and finished raising their kids and wondering how much longer they have to find their passions. Or those who are just plain bored.
And then I met Max Hawkins. From outward appearances, the methodical twenty-something seemed to live in a picture-perfect world. Precisely according to his "planned academic trajectory," he landed in San Francisco after graduating from Carnegie Mellon. Plugging away as a Google software engineer, he stopped for lunch in the acclaimed company cafeteria and drank cocktails with other bicyclists in trendy bars after work. 
He agrees his life was "wonderful."
But his "wonderful life" and daily routine were filled with people just like him.  He was drowning in sameness.
Most of us tend to mix with like-minded people as we go about our days.  Work, school, soccer games, yoga studios, grocery stores, day care, dog parks – we are surrounded by people doing the same things we are.  Completely immersed in the Silicon Valley tech "bubble," Max craved novelty and surprises.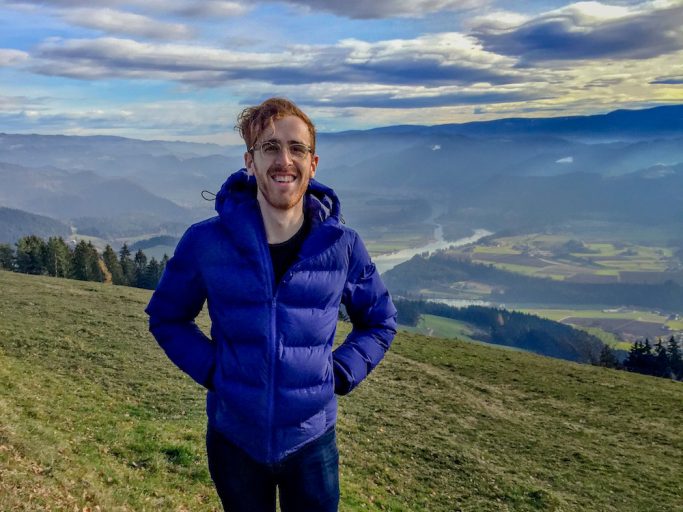 "With the cost of living so very high," Max explains, "my artist and non-tech friends couldn't afford to live in San Francisco." And he "wanted to be exposed to all kinds of different people and new ideas." So Max needed to figure out how to venture outside his bubble.
Doing what a software developer does best, he built a series of apps randomizing where he went and what he did.  Hailing an Uber – the driver knew the destination, Max did not know until he arrived – the app led him to unplanned destinations for drinks or dinner.
"It's a tricky problem to deviate from the story you are telling about yourself."
Hesitant to step out of the car in "a questionable part of town," Max and a few friends were thrilled to stumble on an amazing non-profit restaurant run by a fancy chef who grew up in the neighborhood and now employed economically disadvantaged youth.
Another app led him to public Facebook events, again selected by the computer.  Max – definitely more adventurous, adaptable, and confident than I might be – crashed acrobatic yoga, a community center breakfast, a guy named Josh's graduation party, a comedy school, and a rally in Berlin. And he was always welcomed.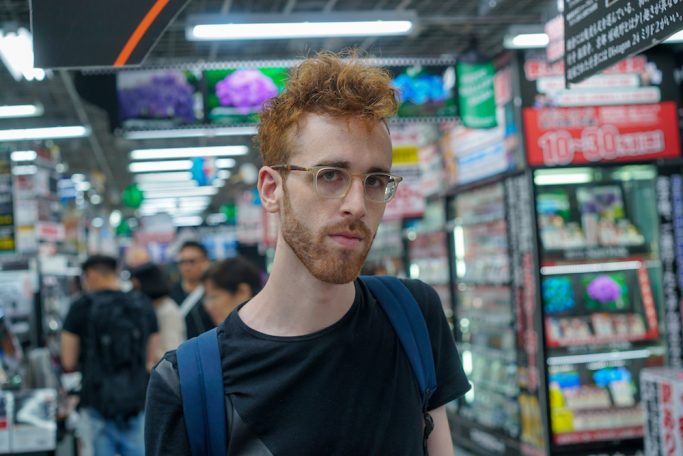 "Some things were in plain sight, but I wasn't seeing them," says Max. It requires effort to get out of your comfortable box, and newness is often hard. Agreeing it is fun to do things outside your normal pattern, Max adds "It was exhilarating to experiment with my life."
And so he built more apps.
It was a rough couple of weeks when his random diet app banned his morning cup of coffee.  Random You Tube videos and playlists showed Max how to apply eyeliner – if so inclined! – and which country music bands to watch.
Shutting down his apartment and lugging only a backpack, another algorithm dictated where Max called home – two months at a time –  for the next 1 1/2 years. Living in Slovenia, Dubai, India, and Taipei, Max never wanted to decline the city his app dictated. "If I said "no" too readily, it wouldn't actually be random, and I wouldn't be pushing myself," he points out.
"My biggest takeaway from this experience? Preferences trap you."
Nowadays, Max is firmly planted in Los Angeles and working on his next startup venture – helping others with randomization. I wonder, when stopping for coffee or grabbing a bite to eat, if he makes it a habit to go to a new and different spot? "Always," he replies without hesitating.
Max finds the more he reaches out and experiments, the happier he is with himself. " I feel more engaged with people and more interested in actually listening to what they have to say," he explains.
"I suppose you could say it has re-enchanted the world for me."
Photos courtesy of Max Hawkins
Click here for info on Max's October 2017 TedX Talk in Vienna